Today I started to install a EOS public testnode.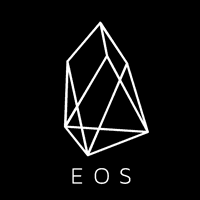 I followed the instructions on this page : https://github.com/EOSIO/eos#publictestnet
My server is Ubuntu 16.04 and not 16.10 as in the document. But I gave it a try.
Automated build script
For Ubuntu 16.10 and there is an automated build script that can install all dependencies and builds EOS.
Clean install Ubuntu 16.10 for the public testnet
git clone https://github.com/eosio/eos --recursive
cd eos
git checkout dawn-2.x
./build.sh ubuntu
This last step almost takes almost 2 hours.


After this installation I continued and trying to start the node:
Connecting Local EOSD node with Public Testnet
To run a local node connected to the public testnet operated by block.one, a script is provided.
cd ~/eos/build/scripts
./start_npnode.sh
This command will use the data folder provided for the instance called testnet_np.
You should see the following response:
Launched eosd.
See testnet_np/stderr.txt for eosd output.
Synching requires at least 8 minutes, depending on network conditions.
It worked, see here the output of my start command:

Now the blockchain is syncing:

I let it sync for 10 minutes.
You can check the results by using this command:
tail -F testnet_np/stderr.txt

After 90 minutes the output of my log looks like this.

YES I so Now I have a EOS node connected to the public test net.
Some test.
After the chain was running I did this test:
curl 127.0.0.1:8888/v1/chain/get_info

Up to the next self education and see what I can do with this public node. Let me know if you are interested of creating an EOS blockchain explorer or other development. I would love to work together.
Kind regards,
Ron
---
Posted on Utopian.io - Rewarding Open Source Contributors
---