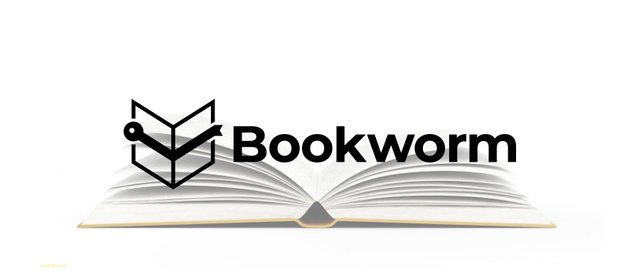 Details
Djangobookworm is a book reading / saving application. You can add a book you want to read into this application. you can create a membership and benefit from the following features.
write a summary of the book.
take note.
get basic statistics about the books you read.

Presentation


Readme file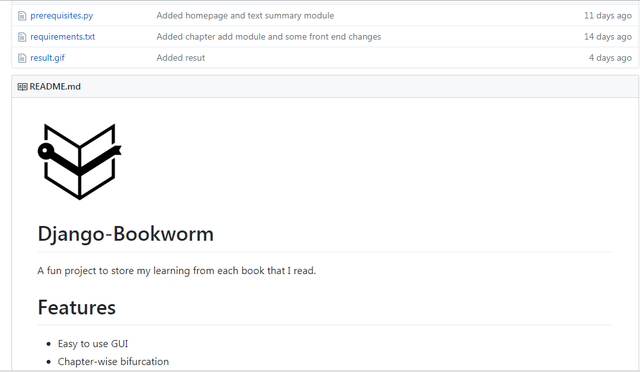 Benefits and improvements
I designed this logo, inspired by the name and function of the application. I wanted to design something simple by combining a book, a worm and a bookmark. Also, Since the website was black, we preferred a white color.
Benefits;
simple and minimalist
Combination of concepts (book,bookmark,worm)
one color.
represents the function and name of the app.
the project now has a logo.

Proof of authorship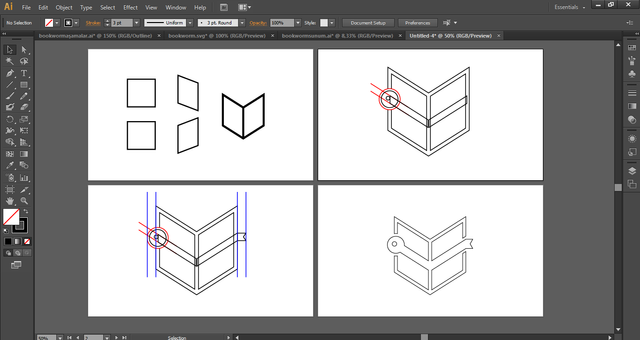 Tools

Original Files
Proof of Work Done



This work is licensed under a Creative Commons Attribution 4.0 International License