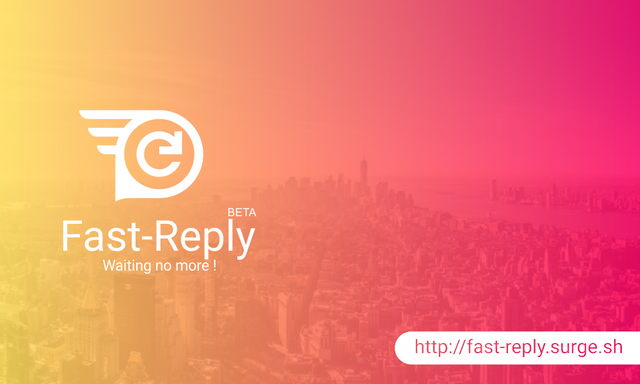 Repository.
https://github.com/Comprendre-Steem/fast-reply
Linked Task Request.
This Task Request was open by @roxane :
https://steemit.com/utopian-io/@roxane/task-request-fast-reply-needs-a-logo
Details.
Fast-Reply is a project which helps the Community Leaders, Influencers, and all the others Steemians with an every day great amount of comments to reply faster than ever. The tool looks like an inbox wich helps to be more focused when replying to comments from the community.
Fast-Reply has a nice feature that displays the results of comments that can be directly reply quickly without having to see a lot of comments scrool on posts. In addition, Fast-Reply also provides upvote feature on the comment.
If you want to know more about the project, please read the announcement post.
Here is my logo design for Fast-Reply.
This logo is imagined from minimalist style, or more precisely with custom font style. this style is a combination of visuals.
This visual, I took the idea of Fast, Reply And Buble Chat.

This logo is custom font. Here is the process and contruction to making logo.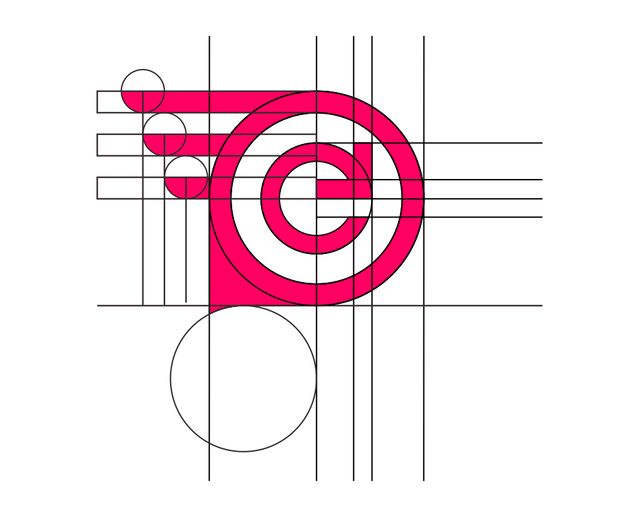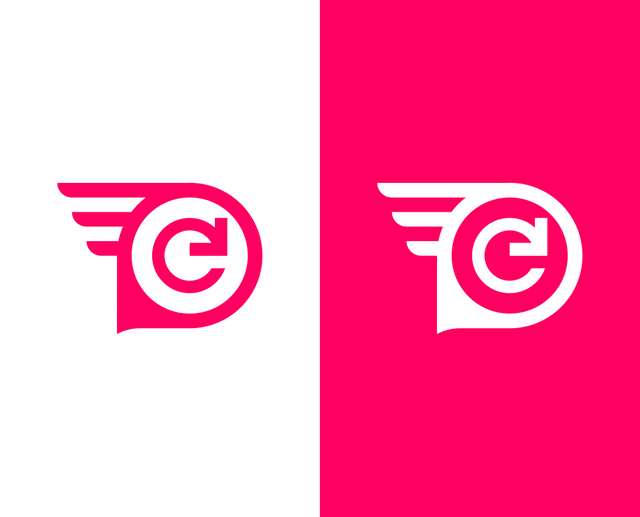 LogoMark and Logotype Primary Version ( horyzontal )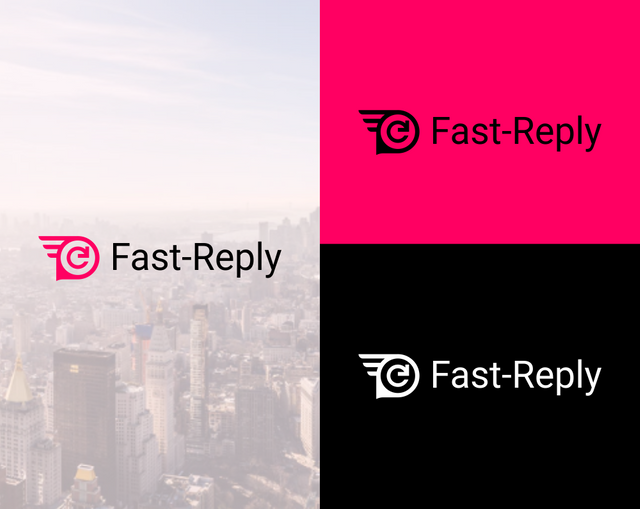 LogoMark and Logotype Secondary Version ( Vertical )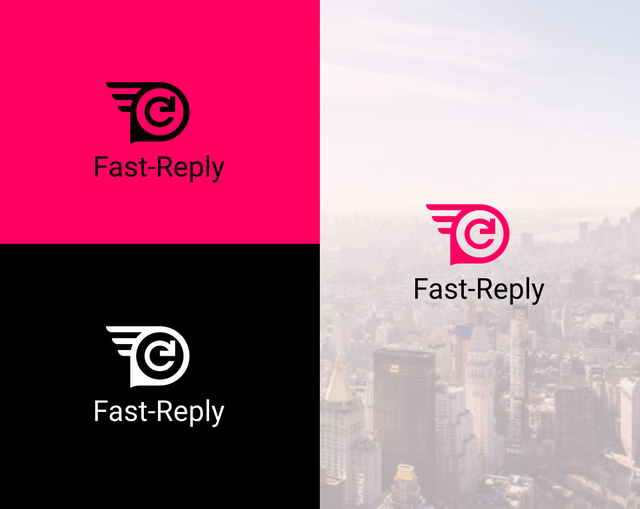 LogoMark, Logotype and Tagline Primary Version ( Horyzontal )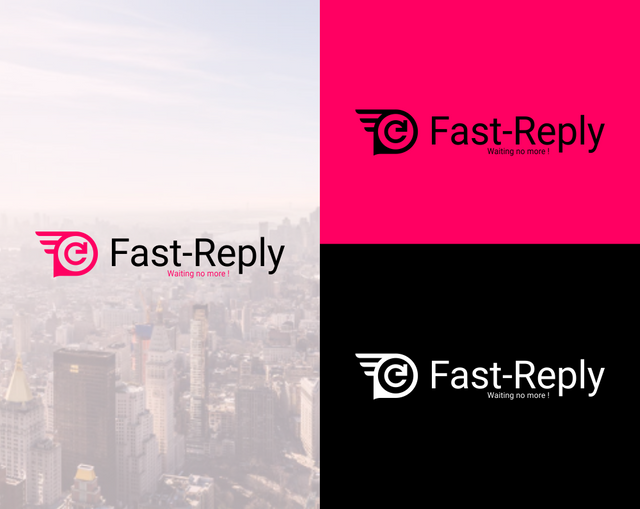 LogoMark, Logotype and Tagline Secondary Version ( Vertical )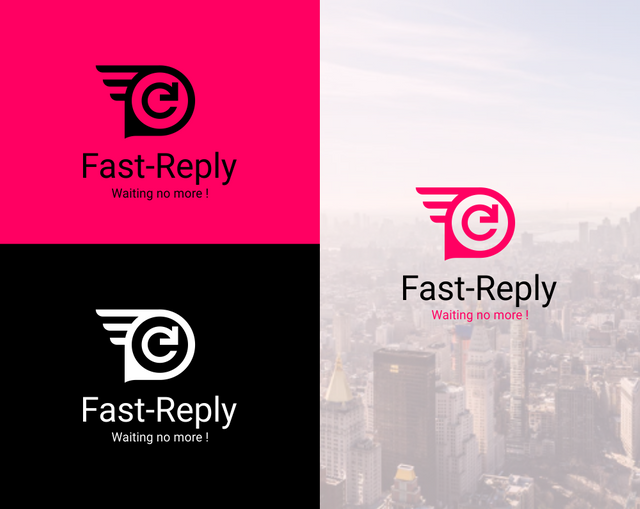 Icons (logomark)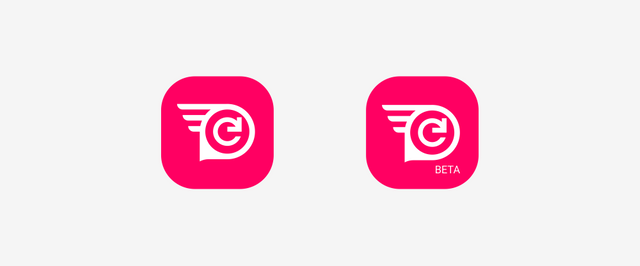 Logo with BETA word Versions.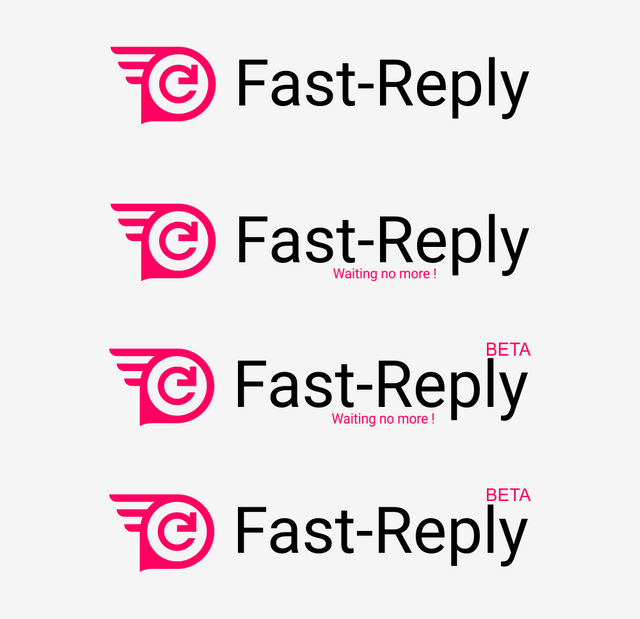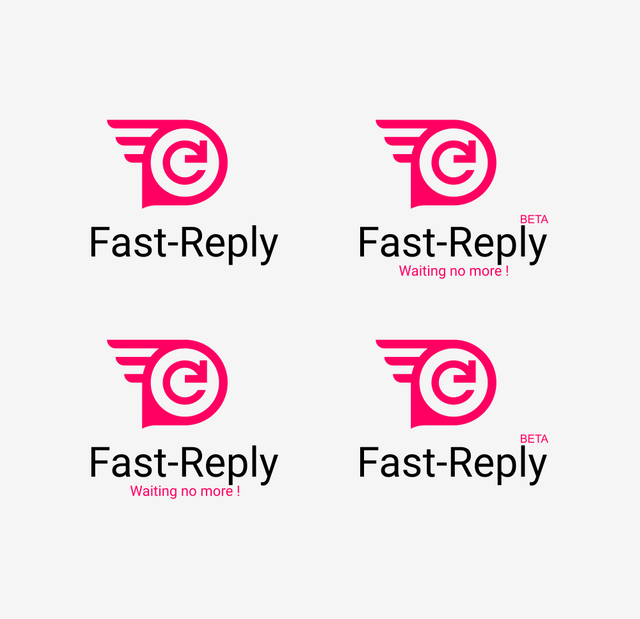 Font Used in logo : ROBOTO

Color Used in logo :

Benefit
Benefits / Improvements
For the benefit of this logo are:
Logo visual with Fast, Reply And Buble Chat. With this visual. This logo also minimalis design, modern and simple logo designs. This logo can be adopted as always to ICON, LOGOMARK, WORDMARK and also to FAVICON.
Example icon as the app icon in SteemConnect login page.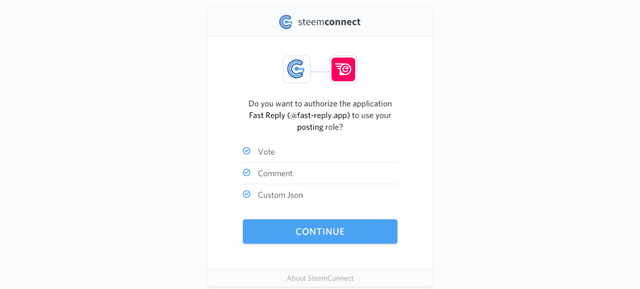 Example logo on the app's navbar and website

Proof of authorship.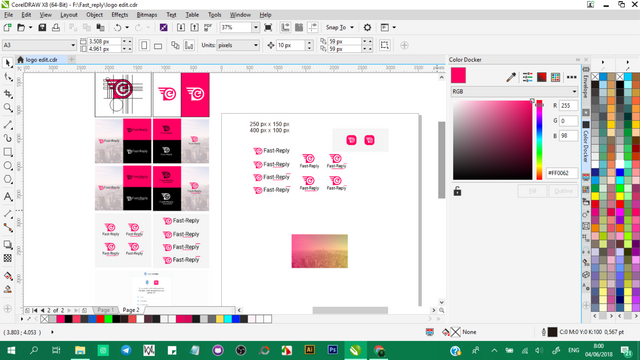 Tools.
I created the Steeditor Logo using CDRx8. And I provide a vector file ( SVG and PDF ) for flexibility and scalability, as well as .PNG file format for immediate use of the designs.
Original files.
Image unplas
Font Roboto
Logo Design
License.


This work is licensed under a Creative Commons Attribution 4.0 International License.
Proof of work done.