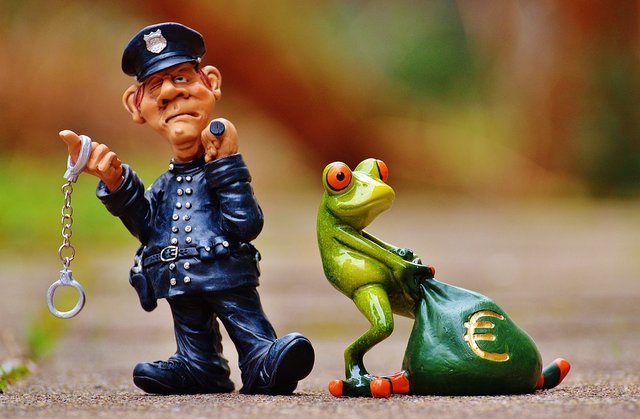 Source: Pixabay

Faucet Farm Updates
The "Algarion", "Gentlee-Boy" and "Steemit Defense League" faucet farms have been updated, a total of 197 new accounts have now had their @steem delegation removed by Steemit.
Algarion Faucet Farm Update
The "Algarion" faucet farm (named after its main account) was first added to @spaminator at the end of October 2018. Recently I had noticed that they were active again, after looking I had noticed that they had started farming again about a month ago. There are a total of 470 accounts in this farm, of which 99 new accounts have been added during this update.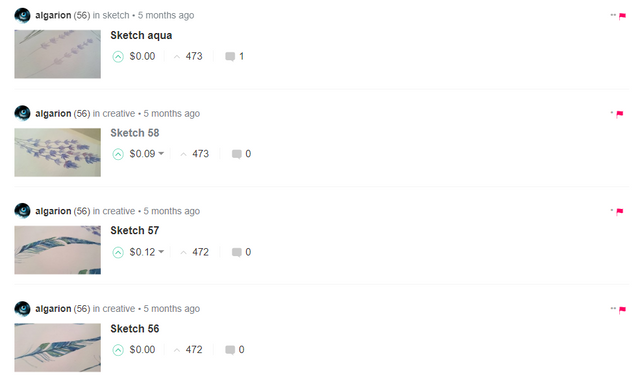 As you can see, they were posting 10 images a day with a thematic title and no text. They were all being upvoted by 100s of accounts, which all had 25 reputation and zero posts. All of these accounts were created using the @steem faucet. This is a classic M.O for this type of abuse.
Gentlee-Boy Faucet Farm Update
For a more detailed explanation of the "Gentlee-Boy" faucet farm you can read my post from two weeks ago. This week 70 more accounts have now had their delegation removed. The main account @gentlee-boy and other related accounts are in the process of powering down and transferring the funds out via the @blocktrades and @bittrex exchanges.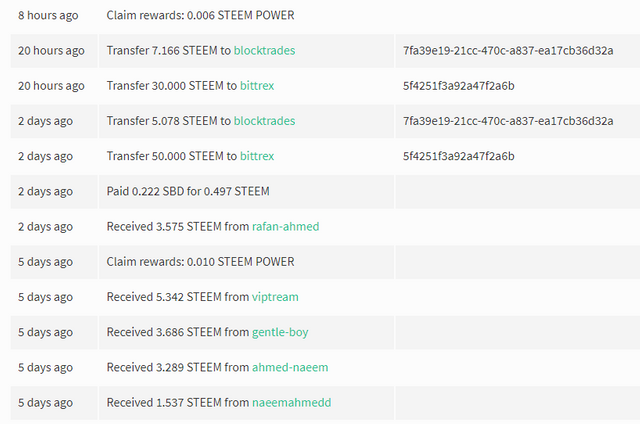 This probably won't be the last we will see of this scammer, but next time it will be under a different identity.
Steemit Defense League Update
The "Steemit Defense League", a notorious horde of 402 troll accounts owned by @camillesteemer has recently become active again. This time by spamming randomised sentences over their many accounts. 28 more accounts have now had their @steem delegation removed and I'm sure there will be more to come in future.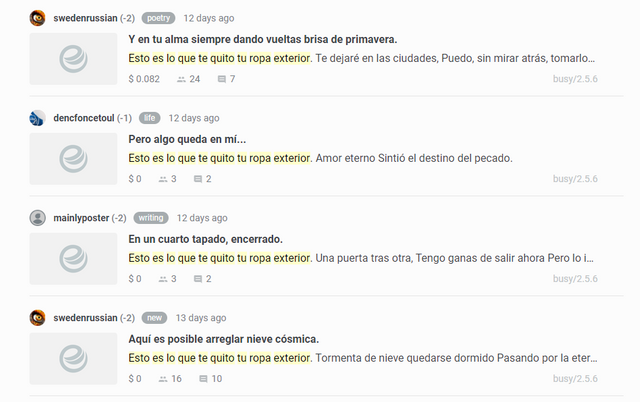 As you can see, just by doing a quick search via eSteem Search, you can see many accounts posting the same sentences at similar times. If you take a random sentence from one of the post results and search for it, you will find even more accounts also posting them, in a kind of web like pattern. Currently @camillesteemer is busy flagging every post in sight as you can see below. Which I think perfectly displays the type of people these abusers tend to be.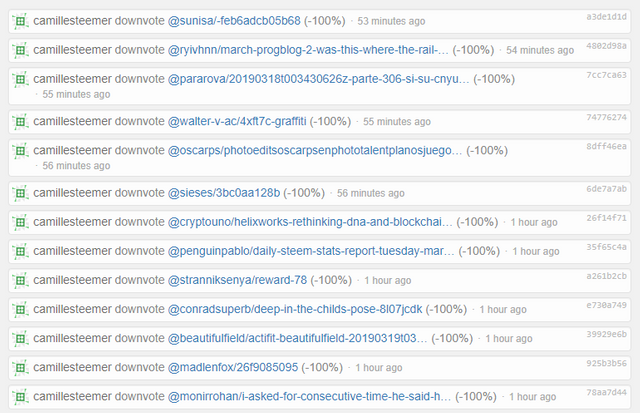 GitHub Pull Request (PR)
You can read more about which accounts were added here #66. Because of the PR, Steemit Inc removed the delegation to these accounts.
How You Can Help Stop Abuse
You can help by reporting suspicious activity like this to the @steemcleaners at our Discord or by filling out the form at http://steemcleaners.com/reports/new
Vote for me as Witness
https://steemit.com/~witnesses: type in pjau and click vote



Vote @pjau via Steemconnect