QUIQQER Order Module - Multi Currency Feature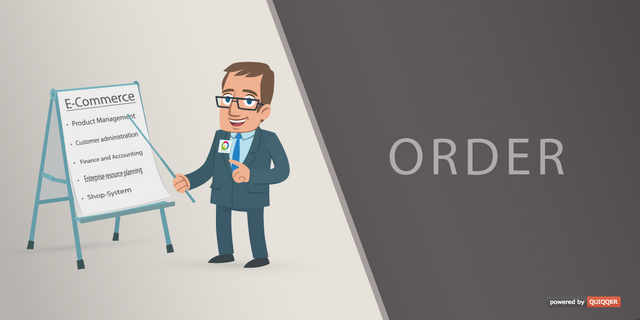 This module provides an ordering process, extends QUIQQER with a complete order management system and provides different APIs for the ordering process for further modules.
Repository
New Features
What feature(s) did you add?
This week there were some changes in the QUIQQER Order Module. As explained in the last posts we build our system Multi Currency capable. I.e. you have the possibility to offer your products in different currencies.
The problem now is that you have several orders with different currencies in your system. To make this more manageable we have added a filter capability to the administration.
How did you implement it/them?
First, the currency code data had to be available as a separate field in the database. This makes filtering a lot easier. Currently, the currency data was only available in JSON format.
This is quite simple in QUIQQER and only the database.xml needs to be extended.

(https://github.com/QUIQQER/order/commit/cc49331cc231a5264c3bd8a5d47443136d93f8a5#diff-233be8e71c9a13ec09578c69493fdeed)
Afterwards the currency data in the temporary order and the order had to be considered and stored.

(https://github.com/QUIQQER/order/commit/13aaabc9b04860c2798cf695503330dccc2b6ab9#diff-74613366e362b8b41659c7e727cdb929)
Since the currency data are now stored in the database and still have their own field, filtering is quite easy to implement. To make this possible in the administration we have decided for a currency drop down which is available in the order panel.

(https://github.com/QUIQQER/order/commit/8777853e2b91dff0f375b6071980f55036b452d9)
First of all we added the Ajax functionality and the ContextMenuItem to the panel so we can access it.

After that we added a button with a currency context menu to the upper menu bar

In this case we have to request all available active currencies from the server and add them to the menu.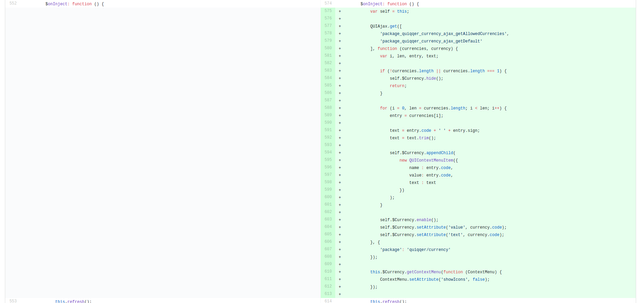 Since the interface has been implemented, the filter only has to be sent to the server as well and the search has to be consider the new filter.



GitHub Account
Thanks for reading,
Hen, for PCSG Developers