Added Support for Steem URIs and Vessel in Delegations!
When @jesta announced Vessel's support of the all-new steem: URIs in his post, we knew we had to come along!
When the revamped version of Utopian releases this week, you'll have multiple options on how to delegate to Utopian, including @steemit's SteemConnect and @jesta's Vessel! Additionally, you can use any other app that supports steem: URIs as well :)
Delegation View
Here's a glimpse of the altered delegations view! These new features will come out very soon (e.g. this week), so stay tuned!
As usual, pressing the delegation button first asks you for your username and the amount of SP to delegate: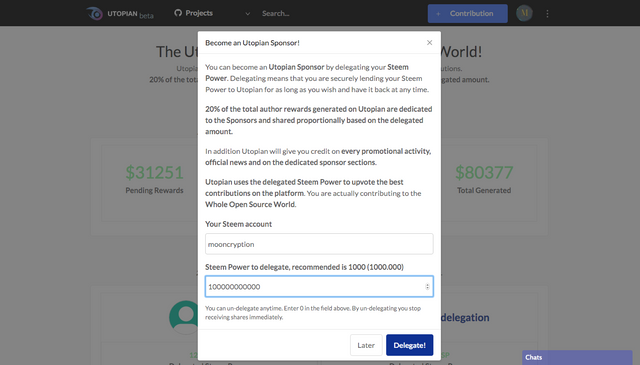 After properly filling out the fields and clicking Delegate!, you're taken to a screen where you can choose the method of delegation: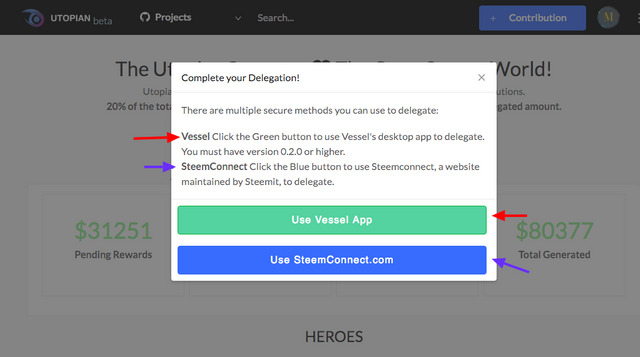 As usual, choosing SteemConnect will take you to @busy.org and @steemit's SteemConnect where you can authenticate online. However, choosing Vessel will now open the desktop app (if you have it):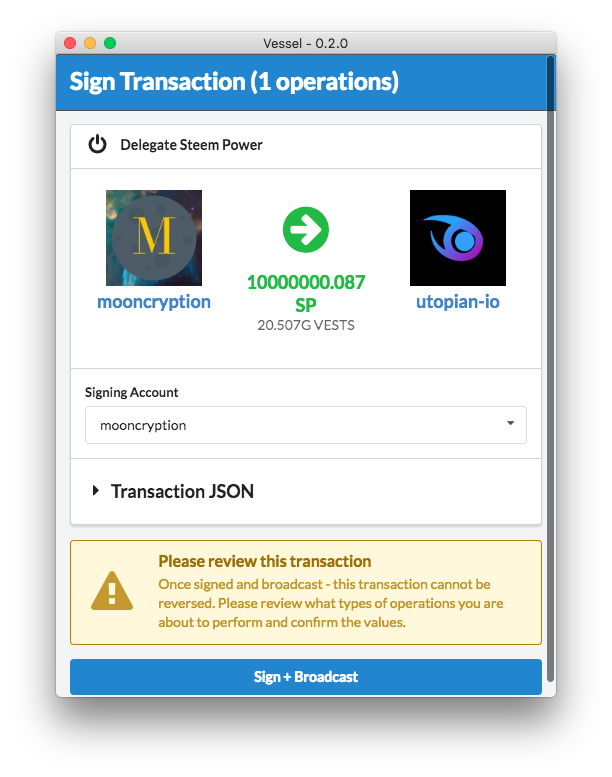 Here, you can easily finish authenticating and broadcast the delegation!
Coming soon to a Utopian near you!
This feature, along with many others, is coming very soon to Utopian! By the end of this week, you'll see a newly designed, revamped Utopian with tons of new things like this. Stay tuned!
---
Thanks for reading,
— @mooncryption
proof of work: commits
---
Posted on Utopian.io - Rewarding Open Source Contributors
---