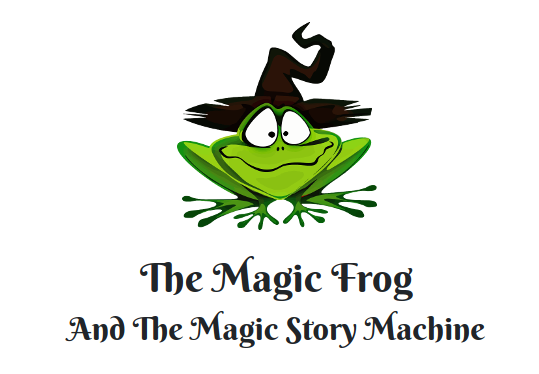 In case you don't know yet...
The Magic Frog and his Magic Story Machine are a project around collaborative storytelling. Every day the community decides how the story should continue. Everyone can submit suggestions and vote on other's contributions. A post is published everyday and all the author rewards, those posts generate, are given back to the community once a story ends. Read more about it here.
Repository
https://github.com/mktcode/the-magic-frog
Website
If you are a magician...
There's a job for you!
You might not know but, last but not least, this whole project is intended to be a promotional campaign for the Steem blockchain. In order for this to work, the website needs to work as autonomously as possible, so that the user experience is seemless. Therefore we need an own wallet. I also need to improve the content, so that the user won't even notice that he's being educated. I also need f***ing money to create accounts. But that's a different story.... ha.. hahaha.... haha...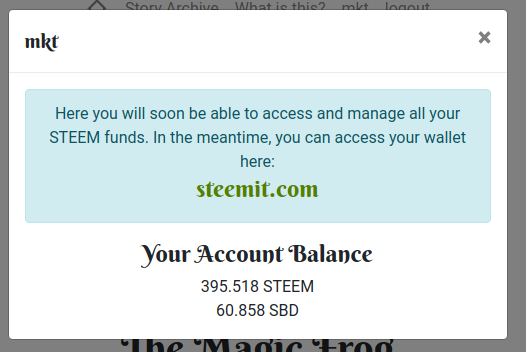 This is the current wallet implementation. (Click on your username once you're logged in.) Yes, you're right... there is no "implementation"!
If you are familiar with Vue.js (and nuxt.js) I would like to invite you to help me with developing a wallet solution. Actually it's not about helping me but about simply getting the job done!
Sub-Tasks:
simple transfer history (no other activites)
sending STEEM/SBD (with memo)
earned rewards summary - read the transfer history and say "You earned X.XXX SBD (also showing the dollar value) by participating"
It can be inside the current modal or in on a sub-page. Idk... you decide!
Deadline
Yesterday!
The Reward...
...will be a lot of love, shown in the form of 50 SBD! And there will be a guaranteed utopian upvote. I have connections!
Get in touch with me! Seriously... do it! ;)