cXc Music - Getting Your Music Recognized & Earning Cool Money Too(Media DApp Review)
Music is a major part of my life, I listen to jams, a lot of people don't know of, I know a lot of quality musicians and producers that are really dope but they have no much recognition. I'm a major EDM(Electronic Dance Music) fan, and there is a producer called Janji which I can say is as good as Kygo, Alan Walker and Martin Garrix but he is half as recognized as them. I also have a very close friend of mine, that has the quality to become one of the best musician in my country, but he is no way close to fame. With cXc Music, all that can change, your songs can get it's much needed recognition it deserve, and just maybe a record label would pen you down. How does it work? Don't worry yourself, we would get to that as we read along. I would be sharing my honest review on the cXc Music platform which currently sits at number 438(as at the time of writing this review) on the State of the Dapps media category ranking. For those, who are into music, this review promises to be super interesting and very informative, so I would kindly advice that you find somewhere quiet and sit back and read through this super interesting Media DApp review, that I made just for you(smiles & winks).
---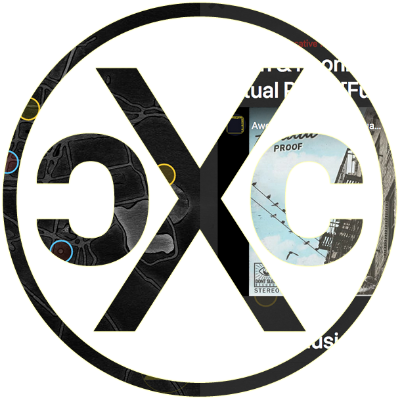 ---
What is cXc Music
cXc Music is a platform that operates on the Steem network. The cXx Music is a DApp(Decentralized Application) that allows users to listen and share their music within their local area and around the world. The cXc Music platform shows you a map, which enables you see all the music that is made around within your local area and also helps you see the music of other places. As an artiste, you can share your music on the cXc Music platform which would help notify everywhere within your local area about your music, and if your jam is lit, you would climb the top chart within your local area and beyond. As for listeners, you tend to find the trending and hottest jam within your area easily and also partake in voting which music should the hottest and should be trending around your local area. The platform is highly decentralized which is why their slogan is Power to the People and that's because it's the listeners that selects which track should top the chart, from the local area chart to the global chart, and as a result of this, some musicians would get a whole new level of recognition without having to market their song financially or getting a record label.
---
The cXc Music designed the world's first geotemporal (Location + Time) cryptovoting system to organize the world's digital content, which helps to solve the major issue of up and coming artistes, which is local recognition. Some of us, don't even know that our next door neighbor is musician, dropping cooler jams than the jams your watch on your television or listen to, on your radio, but with this system designed, by cXc Music, you would be able to know and appreciate his/her music. An artiste needs to first win his/her local area's love for his/her music before climbing to the upper stage, and this is made very possible with the cXc Music app. This amazing cryptovoting system also helps to enable songs and other musical events to be geotag, which would then enable listeners within the local area and global area, to easily find and listen to the buzzing and hottest jam within a particular area and also get information about any latest happening events going down in any local area around the listeners' location.
---
The platform's chart system operates on Cryptovoting, which helps musicians climb up their local area charts to the global charts. The cryptovoting, is just like "like" on Facebook, "love" on Instagram and Twitter. When a listener likes a particular jam and he/she cryptovotes it, he/she in other words, just liked that particular jam, hereby raising that jam up the chart, but that's not all with the cryptovoting, as a listener cryptovotes he/she also rewards the musician with the platform's token, which is called PRP and it's currently worth about 1 USD according to icobench. The artiste either trade the PRP he/she received through the cryptovoting system for more exposure or promotion of tracks with the platform or cash out the token. The system is a very cool and nice, and also putting into the consideration that we are currently in a bear period and the value of the PRP token is still worth about 1 USD is very impressive.
---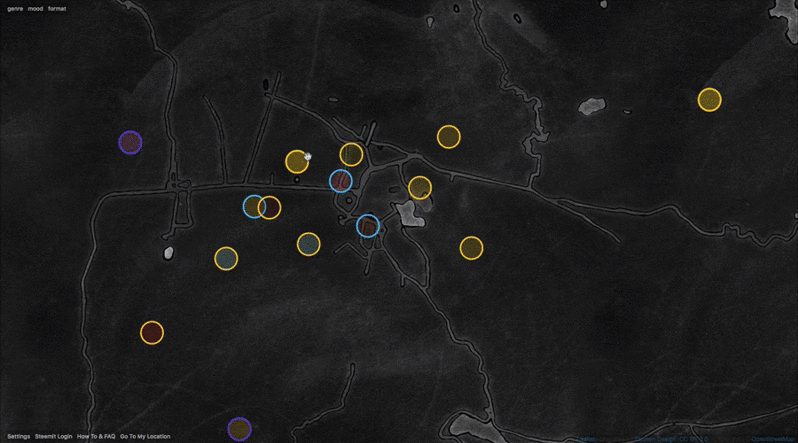 ---
How Does This Platform Works?
As I earlier on, the platform is highly decentralized, giving all the power to the users of the platform. Users, especially listeners control the charts both locally and globally through the cryptovoting system. The platform limits the total number of votes that you can cast a day to 288 votes per day. You can only vote every 5 minutes within the platform. Imagine I voted a track, I would be unable to vote any track within the platform until it is pass 5 minutes.
---
This is how the platform works, every listener within the platform is given a half of Sol chip that is worth about 144 Sol Ups(ability to vote) every 12 hours, making it 288 Sol Ups every 24 hours. Once a listener sees a music he/she likes, he/she uses his/her Sol Ups to reward the creator of the music, and by rewarding the creator with his/her Sol Ups, the music of the creator also moves up the chart by 1 Up . The Sol Ups which the listener used to reward the creator of the music, he/she liked, would then be converted to Blue chips and transferred to the creator of music. The reason for this is, is to provide the creator of the music the opportunity to Hodl his/her tokens. The Sol Ups can't be stored, but the Blue chips can be, and the reason for this also, is to restrict the amount of votes(288 votes per day)by the listeners. The creator of the music can then transfer half of his/her Blue chips to the Blue/PRP exchange, where his/her Blue chips would then be converted to PRP, which he/she can trade for real cash. The creator of the music can then use the remaining half of his/her Blue chips to Up his/her track one more, making it 2 Ups. To be at the top of your local area's chart you need just 5 Ups.
---

Here The Components Of The Cryptovoting System - Sol, Blue & Purple(PRP) Respectively
---
The Process Of The Cryptovoting System
---
How Can I Get Started & Use The cXc Music Platform Effectively
It's quite simple, head over to cXc Music official site, where you would see the revolutionary map of the world, showing different circles, and if you should click on any of them, you would see the artiste name, and the medium which you can use to listen to the music, which are 3 for now; Youtube, Spotify and Soundcloud.
---
If you want to post your music, it's also quite easy. You double click on the revolutionary map where you are and where you want your music to be associated to. After double clicking, you would see "add icon" you click on the icon, and the music dialogue would appear where you can add info about your music. You would be given 3 links to where listeners would be able to listen to your music on the platform, which I have listed above(Youtube, Spotify & Soundcloud). Please note, you can only add one song at a time, if your music has the 3 different mediums such the Youtube, Spotify & Soundcloud links, all good for you, you can add them. After that, you should then select your genre, mood and format for your music to enable users find your song more easily. I would advice, you take your time in this section, as this section would go a long way to helping your music get found more easily. After you have done all that, click the "Post Song" button to send your music to the world, and that's all.
---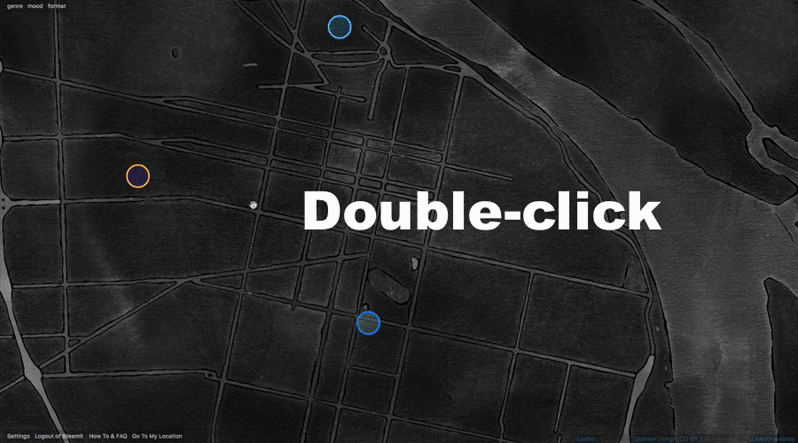 ---
Conclusion
It is a decent platform, and as a music lover, I really do appreciate the effort of the creators of this platform. The cryptovoting system is quite unique and nice, making the platform highly decentralized, which is a big plus for me. The idea of the revolutionary map, showing different music around the globe, is super incredible and 100% unique. For the value of the PRP token to be $1 during this bear period is very impressive and a massive plus for me.
---
Although, the cryptovoting system has it's own bad side, we might not see the best songs on the top of both the local and global charts, because if you have a lot of listeners as friends, who are backing you up with their Sol Ups, you would always be trending, regardless if your song is good or not. The platform is not that user friendly, sometimes your song is posted to regions where you didn't place it and that's because there is no precision on the revolutionary map, no labels of countries, states, cities and towns.
---
In all, I rate the platform a 3.9 out of 5.
---
Useful Links
cXc Music's Website | cXc Music's Whitepaper | cXc Music's Platform | Facebook | Twitter | Telegram | Youtube |Discord
---
---
Disclaimer:
The content of this article does not intend to serve as financial advice, kindly do your own personal research.