SteemAX Video Tutorial - Use This App To Automatically Get More Upvotes!
Repository
https://github.com/artolabs/steemax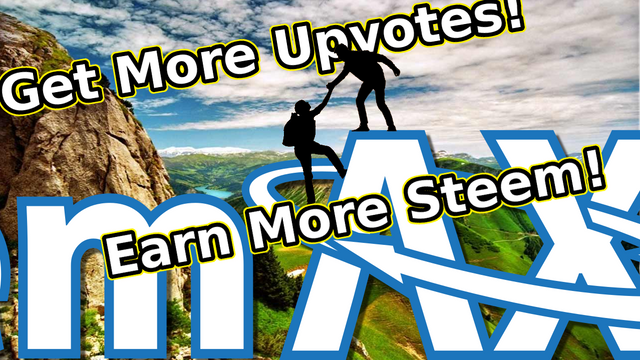 What Will I Learn?
Watch this video to learn how to earn more steem and get more followers by creating an automated exchange of upvotes on the Steem cryptocurrency blockchain by using a web service called SteemAX. Learn:
How to interpret the Top Users Page and Exchange History Page.
How to login to SteemAX using SteemConnect
How to create an invitation to an exchange of upvotes
How to send and accept invitations
Requirements
Difficulty
Basic
Description
There are actually a number of ways to earn Steem. If you don't know about it yet, Steem is a cryptocurrency that you can earn by creating content, including music and video and interesting articles which is then posted to the Steem blockchain. Other users can upvote your content. Each upvote grants you some Steem!
SteemAX helps "minnow" content-creators and "whale" curators by automating an exchange of upvotes between their quality blog posts, allowing both 1 to 1 as well as disproportional exchanges that grant bigger curations, better support than a bid bot, and the long-term support they both deserve.
To use SteemAX you will need an account on the Steem blockchain. SteemAX uses the very secure Steem Connect application for verification of your Steem Blockchain account.
Watch the video now
Proof of Work Done
SteemAX on Github
https://github.com/artolabs/steemax
SteemAX
https://www.steemax.trade
Artopium
https://www.artopium.com
Artopium on Steemit
https://www.steemit.com/@artopium
Artopium Mike's Personal Website
https://mike.artopium.com
Contact Artopium Mike on Discord
https://discord.gg/97GKVFC
ArtTurtle
https://www.steemit.com/@artturtle
Busy.org
https://www.busy.org
Steem Connect
https://www.steemconnect.com