IdeaHub: From tokens to dating project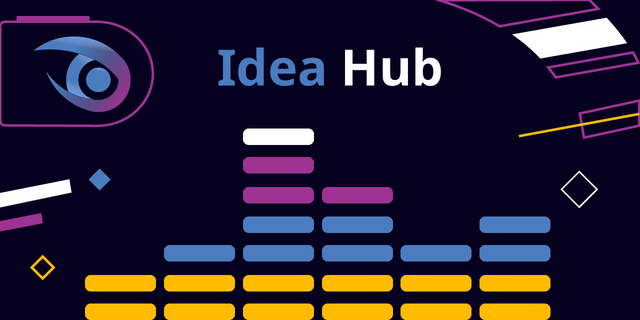 Make your unique idea count.
How awesome is it to finally have a place to pitch your creative and innovative ideas to a community that could potentially help realize those ideas. An opportunity to meet an interesting team of like-minded people who find your idea interesting, and join force to help realize the idea. The IdeaHub show is that place, happening live every Monday from 8-9PM UTC.
Be on the IdeaHub show
Are you a passionate open source contributor who loves contributing to interesting projects? This is your chance to get involved on our weekly IdeaHub show and listen to the fresh ideas pitched by our guests. We love seeing cool and revolutionary projects developed which fits perfectly with our goal at Utopian: Supporting and empowering open source project and contributors. We are always ready to support the growth of these project.
Don't hesitate to get on the show every Monday 8-9PM UTC!
Here is how to get in touch with us to pitch your idea.
Are you excited about this initiative? You should be! Here is how to register and pitch your revolutionary idea.
Join Utopian's discord server: http://discord.utopian.io/

Quickly introduce yourself on the #introduction section

Navigate to the #get-onair channel and tell us a little bit about your project idea

I will get in touch with you to line you up for the show.
Previously on IdeaHub
Last week Monday, we had another very interesting IdeaHub session with two interesting and brilliant guests (@project7 and Anant). Our first guest to pitch his idea was @project7. His idea was related to a plan to create an SMT tokens trade market in the Daybit exchange. This was a very interesting session and we were thrilled with the amount of brainstorming that was done behind the scene before pitching the idea on the show. You can read more about the initiative here. Our second guest was Anant. Anant's idea was to create a new kind of dating app, focused more on shared ideas and interests than on a visual first impression.
We again appreciate everyone who was on the show, asked questions and came up with possible solutions to make the initial idea more unique and interesting. Click here to listen to last week's IdeaHub show podcast.
We are everywhere!
As previously mentioned on our initial announcement, we are streaming to most of our social media accounts and forum such as Facebook, Youtube, Vimm, and of course our discord server where we stream live from. We are also available on podcast which will allow anyone to listen to the show at their convenience.
About Our Host and Crew
Our host, @jedigeiss is a developer, a banker, and a Steem veteran. He's a member of the new steering committee aimed at creating the Steem Alliance foundation that will take over much of the managing of the blockchain from Steemit Inc.
Producer @buckydurddle is a veteran producer of both video and audio, and the CM of our Video Tutorials category. He edits the shows, runs the raffles, and makes sure everything works.
See you on the show on Monday 8-9pm UTC
Join the community on Discord: http://discord.utopian.io/

First Time Contributing in Utopian.io?
Learn how to contribute on our website