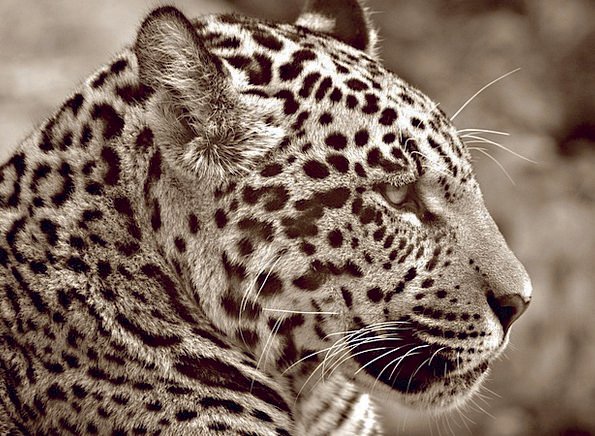 CC0
The days of copypaste plagiarism are over and plagiarists are getting craftier and craftier, forming alliances, refining their techniques and as we saw in the last case, infiltrating the ranks of serious curation communities so as to enable their abuse. In today's post we present a model case of translated plagiarism implemented by a ring of 3 accounts, son (@franzo), mother (@vidanueva) and father (@nuevorico48).
It is important to note that we try to approach abuse themes always with particular, exemplary cases, so as to not talk about abuse in an abstract context but with a very good example at hand that stereotypically defines the spirit, essence or nature of the abuse subject being dealt with.
In this post we join two concepts: Abuse Networks and Translated Plagiarism.
Abuse Networks
People with the same values, morals or ethics (or lack thereof) are known to pack together, abusers are not an exception, they look for communities that are willing to condone, excuse or ignore their abuse.
It is among other abusers that their abuse is the safest to conduct, since what are the other abusers gonna tell them if they are doing the same? And who better to make the typical vote for vote pact than a fellow abuser? Hence the importance of proximity networks: If you find an abuser, look at the proximity network and you are likely to find more and more abuse.
Abuse networks come in various shapes and forms, networks organized by nationality, by interests, pre-existing groups of friends, etc. But today we present a case of the most elementary form of abuse network, a family network of abuse.
The case begun when 2 months ago we saw a post with lots of encyclopedical information and no sources, a comment was posted in the article and so today's story begins...
"I'm a sorcerer friend, I know everything"

Source
Yes, the user replies "I'm a sorcerer friend, I know everything", then deletes the comment.
Translation: "Yes I'm plagiarizing, catch me if you can."
Fastforward two months and somebody is defending @franzo in SteemCleaners disputes saying it was all a mistake (its always a mistake with plagiarists and they never knew), the person defending the user was the director of the curation group that had curated the plagiarized post, and the steemcleaner was kindly replying to the curator to please go past the first paragraph of the source and read all of it . Additionaly the curator was there to defend the user because he supposedly could not defend himself cause he doesn't speak English, the steemcleaner's reply was magistral: "If the user can use google translate to plagiarize, he can use it to translate here in the disputes channel"
In all fairness the curator ended up apologizing for defending the user when he finally realized he was wrong.
What the user was doing was grabbing English articles and googletranslating them to Spanish, then arranging a few nonsensical phrases that GT usually gives and posting.
We see this scene and go ahead and check one active article by the user that wasn't caught yet and...
Voilá

Source

Source
Proximity Network
We then went ahead and did a rapid assesment of the user's proximity network; two users stood out: @nuevorico48 and @vidanueva.
Having determined the pattern of abuse & the proximity network we then test the hypothesis, translating a part of a random article by the users to English and searching for it, and...
Jackpot!

Source

Source

Source

Source
As you can see in the cases above translated plagiarism has a wide variery of degrees of obfuscation, it can be translated from the same article straight up, a bit spun, or with bits and pieces rearranged and scrambled. So when you are trying to detect it you need to carefully read the whole article and not pay too much attention to the order of the text, or to the whole text, certain plagiarized articles are scrambled, spun, translated and on top of that they have multiple sources.
Translated Plagiarism Detection Basics
If you are a cleaner that hasn't dealt with translated plagiarism before or a curator that would like to know what to watch out for and how to conduct basic assessments on the contents you curate, here are some basic guidelines:
If you are curating a certain author, watch for qualitative dissonances in the writings, if you notice that a user's level of mastery of a language suddenly improves a lot, watch out, nobody masters anything overnight

If you notice that parts of the text seems nonsensical that might be a telltale of the text being google translated, especially if the user doesn't speak the language of the post natively, since they won't be able to recognize the nonsensical nature of the googletranslation.

Most translated plagiarism by non-English speakers is sourced in articles written in the native language of the user, so if you are suspecting it from a native speaker of X language and the post is in English translate the text to X language and then search it. The reason most translated plagiarism is of this type is because users from non-English speaking communities try to target and cater their plagiarism to English curation groups so as to land greater rewards for their abuse.

In the case of non-English posts, as the cases above, do the reverse, translate the text to English and then search it, since most articles in the internet are written in English, making it the prime source of content in any topic. In these cases don't expect nonsensical slips since the user will be able to recognize them in the end text and will edit them.
Plagiarism Has Serious Consequenses

Source

Source

Source
This is Jaguar Force,
Reporting Directly from the Jungle.
Onwards!