Repository
https://gitlab.gnome.org/GNOME/gimp
Introduction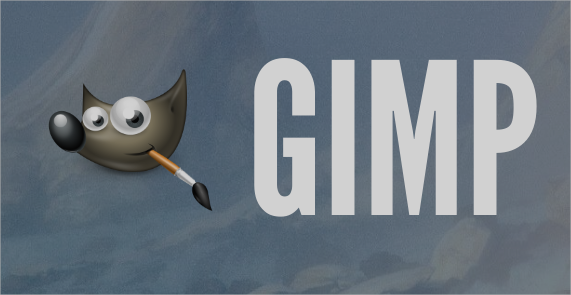 I was never a heavy image editing software user, though, for this series, I had to do extensive research about what professionals that choose to go for GIMP use and how do they use it. I have learned a lot about what GIMP does and other software don't, as well as what other software do but GIMP doesn't, I honestly didn't know about the huge room for personalization with plugins and scripts that can be easily found on Google.
Of course, a free and open source software can not easily compete, in terms of efficiency, with paid and well-established software from big and well-established companies, like the ones from Adobe, but, as I have mentioned in the previous post, GIMP can be a great deal for freelancers and people that are starting now, exactly because it is free. You might not want to commit completely and go all in. Let us say you like editing images but you are not a professional, but you would like to see how would it be like to be one, even if just as a hobby on the free time, in this case, you have two options, either invest on subscribing to an image editing software and buying a system that is compatible with their requirements, in this case, you most likely will want to have a return of your investment, this would make it an expensive hobby or a not so lightweight one. The second option is more lightweight on your budget, download open source software that is compatible with any system, your starting cost is zero, so you don't have to worry about having a return of the investment, and from there on it is all just having fun and enjoying yourself, you learn for fun, do some freelances for fun, grow and improve for fun, without the worry about getting a return on the investment or having a too expensive hobby!
I talk a lot about freelancing and working but I, personally have never used GIMP to actually work for someone else, my use is to work for myself, editing my thumbnails for DTube, drawing arrows and writing on images to help out customers (I work with investor relations on a cryptocurrency exchange) and to do very quick mockups for my tutorials series.
Let us take a look at all the features from GIMP before I show you some works I have done. Later on this post, I will show a few images I have made and explain how much work they took from me, you will see that the program is extremely versatile, and fits me well from poor mockups just to demonstrate simple concepts up to make, what I think are cool DTube thumbnails
On the website, there is a list of widely used features
https://www.gimp.org/features/
I do not work with photos or creating logos, so I do not have a need for all those features, for example, on the website they describe how MIDI controllers can be integrated natively to the program, or how a drawing tablet can be natively compatible.
I have used a drawing tablet before, but never with GIMP, so, sadly, I can't relate to you how useful or how well do this feature works, but I can tell you about 2 features they mention on that page that I do appreciate and how I use them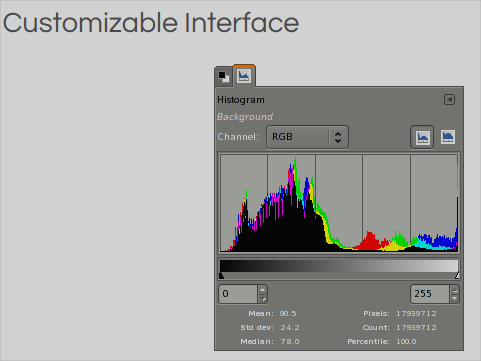 The first one is the interface personalization. Granted, I do not take full advantage of it.
For being an open source software you can easily find plugins to change the workflow. The tools and focus of the interface of someone that works on correcting and treating photos are much different from someone that works by creating logos.
I use the stock interface as my needs are simple and I like to have all the native tools accessible.
The only modification I have on my interface is that originally the interface comes with separated windows, I have chosen to use the program on a single window, this configuration is easily modified on the top menu tab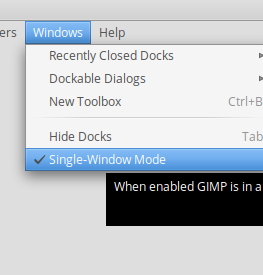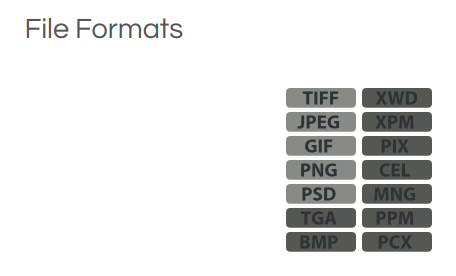 The second one is the support for many widely used image formats.
This is an important one for me, as I use GIMP to make thumbnails for my DTube videos, it is important that I can choose the most efficient format, so, if I made an image that is too big and DTube does not accept it, as they have a maximum size limit, I can either choose another format, or if I really want that format, there is an option while rendering the image to choose a lower image quality.
By lowering the image quality, that is, increasing the compression, I can make full HD images that use only a few KB of space. That is appreciated.
Another cool thing that is appreciated is that GIMP allows you to export your images in PSD! Yes! This is the format used by Photoshop files!
I can think right from the top of my head for a few use cases for being able to export PSD files.
You work in a company and your colleagues all use Photoshop, you have to do teamwork, so it is valuable that if you use GIMP you can export your work in a format that other people from the company can open and continue on their part of the work
You are transitioning from Photoshop to GIMP, in this case, you have started working on GIMP but you have got stuck trying to achieve some effect, your deadline is near and you don't have time to learn how to do that, but you know how to do it on Photoshop, in this case, just export in PSD and you are fine
This would make the transition from professionals very easy
I want, now, to show a few of the images I have edited for myself here on Steem, I will, with them, add a description of what I did and how, not of them are great beautiful artworks, but my point is that GIMP is versatile. On the last post I have focussed too much on the professional side of the software, now I want to touch a bit more on my personal usage and demonstrate what I could achieve.
One thing I must make clear is that I am by no means a professional graphics designer, far from that, I have mentioned before that I have learned to use GIMP by watching 15 minutes of tutorials, and from that, I could use my creativity to achieve the effects I wanted to get. None of the images below is great and most people could do a better job, but for me, they do the job of delivering the message I wanted to deliver and they did not take too much work to do.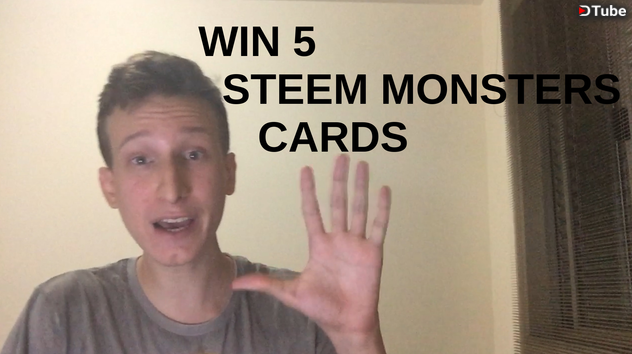 The image above is way too simple but was the first thing I have learned to do. I wanted to add a title on the thumbnail to grab the attention of DTube viewers, so I just used the text tool to literally just write on the image what I wanted. From clicking to open GIMP until finish exporting this image it took less than 30 seconds, about the same time it would take me to do the same on MS Paint (the Windows software I would use to do that if I used Windows)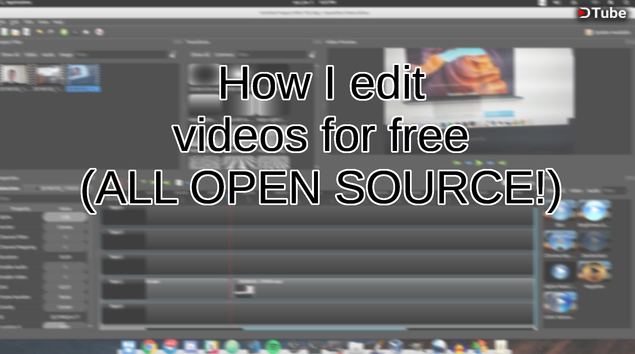 This second example I simply took a screenshot of my Linux desktop, then applied the blur tool, added a new layer, used the bucket tool to give a color to that layer and reduced the opacity, this gave the effect of putting the screenshot on the background, so the reader would focus on the text.
On the text, I used the select-grow functionality to add that white border around the black text to make it more easily readable.
On the previous post of this series, available here
https://steemit.com/utopian-io/@igormuba/gimp-series-for-professionals-and-whoever-wants-to-try-freelancing-part-3
I teach how can you achieve this effect, it does not take more than 1 minute and is a cool effect for thumbnails for either Youtube, DTube or wherever you need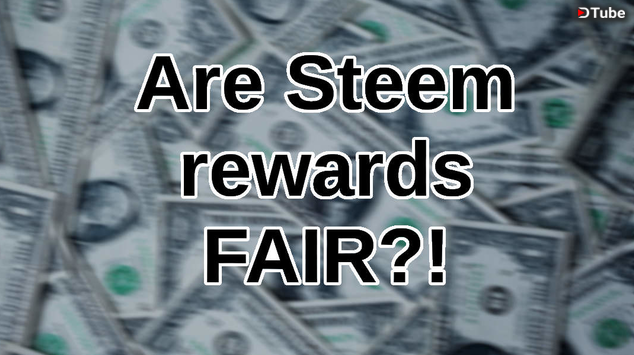 This other image uses the same technique to achieve the same effect as the previous one, but with an image, I have found on a royalty-free image bank, again, a simple effect, less than 1 minute, but looks pretty cool for social media and is effective on grabbing the attention of the audience.


Yes, this last example does not look as cool as the other ones, but I wanted to show you to demonstrate how versatile GIMP is, this image is from my tutorial about Solidity Assembly programming and describes how the memory stack works and how to use pointers. You don't need to understand that, just need to know that even for quick mockups GIMP can also be used. I would use MS Paint to do that if I used Windows, but as you can see, the program can be useful both for editing images, creating cool effects, or just sketching some quick demonstration of concepts.
Resources
GIMP Feature list
https://www.gimp.org/features/
GIMP logo and screenshots from
https://www.gimp.org/
More tutorials on GIMP
https://www.gimp.org/tutorials/
Series Backlinks
Beneficiaries
This post has as beneficiaries
@utopian.pay with 5%
using the SteemPeak beneficiary tool