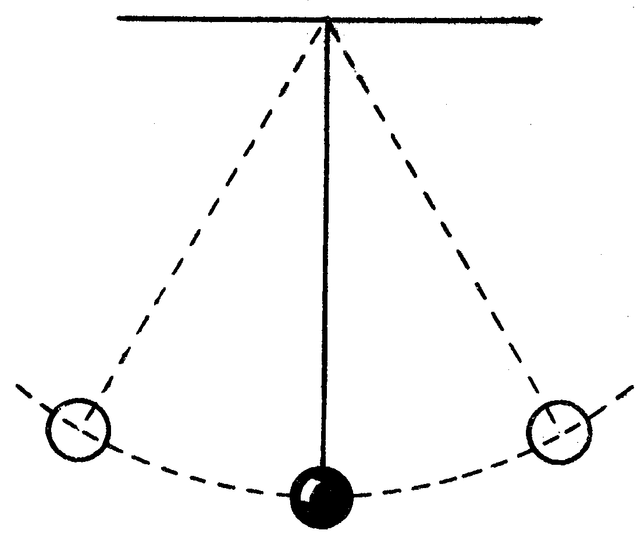 Repository
https://github.com/enyason/Simple_Pendulum_Demonstration
What Will I Learn?
How to Implement simple pendulum with android studio
How to create custom views
How to do simple animation with the canvas class
Requirements
System Requirements : Java JDK, Android Studio
OS Support for Java : Windows, mac OS, Linux
Required Knowledge : A fair knowledge of Java and use of Android Studio
Resources for this Tutorial
Difficulty
Tutorial Duration 20- 30 Minutes
Tutorial Content
In this tutorial, we are going to demonstrate the simple pendulum using android studio. The gif below demonstrate a typical simple pendulum.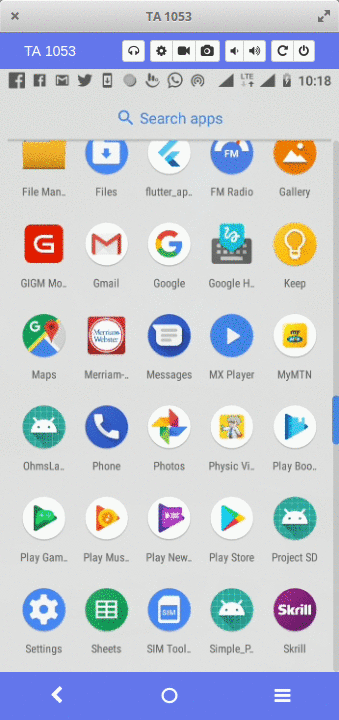 What is a Pendulum?
A pendulum is a weight suspended from a pivot so that it can swing freely. For more information on simple pendulum, visit https://en.wikipedia.org/wiki/Pendulum
STEP 1 : Create a new Android Studio Project
Open android studio an create a new project and add an empty activity to it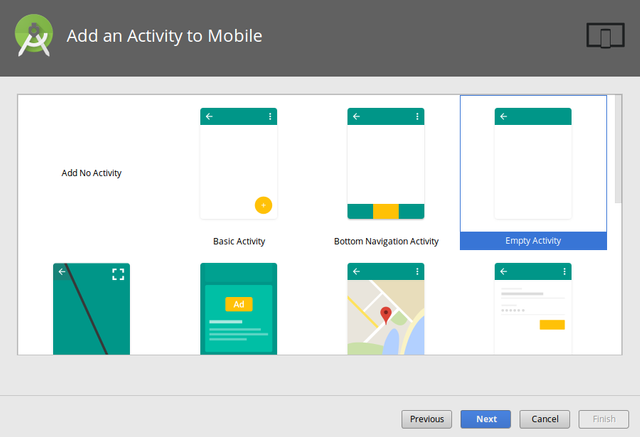 STEP 2 : Create a Custom View for the Pendulum Implementation
To achieve this , we are going to extend the view class of the android framework
Here we extend the view class then we implement it's constructor. See image below
​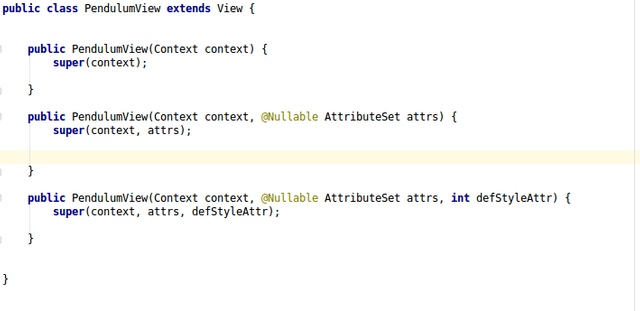 public class PendulumView extends View {

   public PendulumView(Context context) {
            super(context);
            init();
            }

  public PendulumView(Context context, @Nullable AttributeSet attrs) {
            super(context, attrs);
            init();
            }

  public PendulumView(Context context, @Nullable AttributeSet attrs, int defStyleAttr) {
            super(context, attrs, defStyleAttr);
            init();
            }
            
        }

STEP 3 : Override the onDraw Method of the class
All our implemtation will go to the onDraw method
Implement the rectangular box that serves as the holder

      ...
      pathHolder.moveTo(xCenter,100);
        pathHolder.lineTo(300,100);

        pathHolder.moveTo(300,100);
        pathHolder.lineTo(300,50);

        pathHolder.moveTo(300,50);
        pathHolder.lineTo(420,50);

        pathHolder.moveTo(420,50);
        pathHolder.lineTo(420,100);

        pathHolder.moveTo(420,100);
        pathHolder.lineTo(xCenter,100);
        
        ...


This codes blocks basically draws a rectangular path based on the x and y points we specified. The result is seen in the image below

Implement the Thread

      ...
      //build path for the thread
        pathThread.moveTo(xCenter, 100);
        pathThread.lineTo((float) thread_x, 350);
        ...


This code block draws the line for the thread, and its length is updated on motion.

Implement the circle ball

 canvas.drawCircle(circle_x, 370, 30, paintCircle);


This line on code draws the circle to screen and updates its position, causing the ball to move when invalidate() is called on the ondraw method. see image below
STEP 4 : Handle Ball Direction
if (circle_x >= boundryRight) {  x_dir -= 5;}

if (circle_x <= boundryLeft) {   x_dir += 5;}

circle_x = circle_x + x_dir;
thread_x = thread_x + x_dir;

In this step, we handle the ball direction by checking comparing its position with the specified boundary
STEP 5 : Include PendulumView as a view in the activity_main_layout
<?xml version="1.0" encoding="utf-8"?>
<RelativeLayout
    xmlns:android="http://schemas.android.com/apk/res/android"
    xmlns:app="http://schemas.android.com/apk/res-auto"
    xmlns:tools="http://schemas.android.com/tools"
    android:layout_width="match_parent"
    android:layout_height="match_parent"
    tools:context="com.nexdev.enyason.simple_pendulum_demonstration.MainActivity">

    <com.nexdev.enyason.simple_pendulum_demonstration.PendulumView
        android:layout_width="wrap_content"
        android:layout_height="wrap_content" />

</RelativeLayout>

Code explanation
All we did here is to include the PendulumView as a view in the layout file. Below is the output of what we have done in this step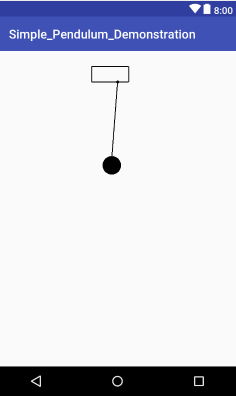 With all these steps taken, we should have something like this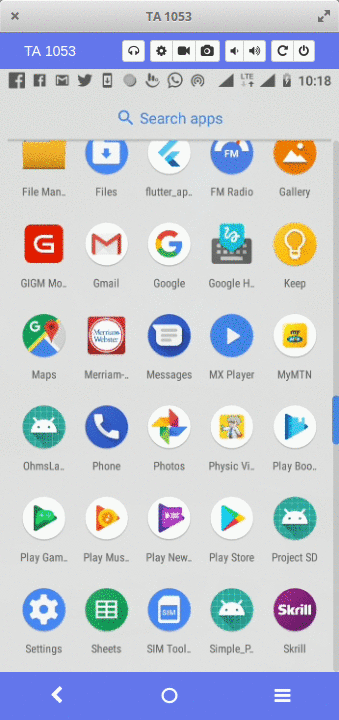 Curriculum
Proof of Work The complete source code can be found on github