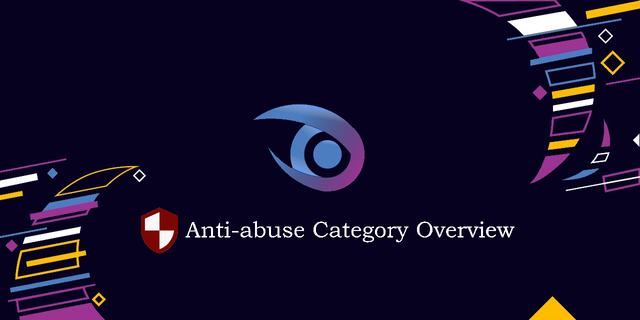 Introduction
This overview summarizes
the week of Feb 1 to 7
contribution statistics
moderator statistics
challenges

Contributions
By steemcleaners: Phishing Warning


Phishing is on the rise again. Be careful clicking links and if you can, use a password manager to store your keys.
Never use your master keys. Think twice before providing your active keys.
Special thanks to the following anti-abuse supporters for translating the SteemCleaners post for their respective communities:
---
By enforcer48: Abuse Series For Profit Promotions


It's been a while since we heard from enforcer48's Abuse Series.
Check out his contribution about bidbot abuse.
This post gives you an idea on how some abusers stay out of the radar of anti-abuse communities.
Visit https://bidbot.xyz/. It's a useful tool to identify potential bid bot abuse.
---
By steemseph: 3 Techniques for Streamlining Approvals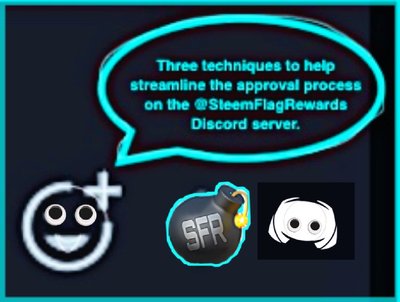 Moderators for the SteemFlagRewards Discord manually review and approve each mention of a flagged abuse post. Keyboard shortcuts or any technique for efficient approvals ensure your efforts in fighting abuse are rewarded before the payout date.
Although this contribution is aimed for SteemFlagRewards moderators, the techniques discussed are applicable for all Discord users.
Even when you're mouse-centric, these keyboard-centric tips are very helpful.

Anti-Abuse Statistics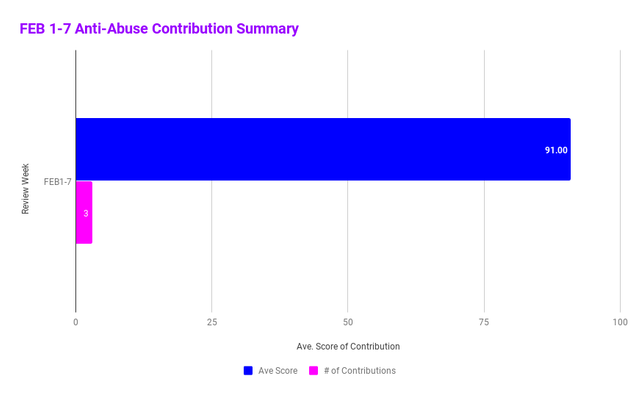 Total Contributions
The team reviewed and scored 3 anti-abuse posts this week. It's up by one compared to last week's total contributions.
With 2 staff picks for the Top of Utopian, I'm glad to see our abuse fighters write quality contributions.
Average Score
This week's contributions averaged 91%.
It's an excellent number for the anti-abuse community. I'm hoping the quality of contributions stay above 90%.

Moderators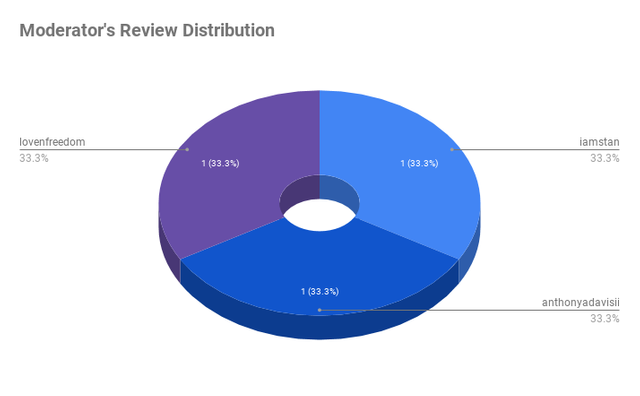 @enforcer48
No other post was available for him to moderate. He submitted a quality contribution, staff-picked for this week.
@lovenfreedom
She moderated one post this week. When SteemCleaners submitted an urgent phishing warning, she was readily available to review it.
... Phishing is one of the top abuse we need to minimize on the platform. It has a tendency of creating domino effect that we shouldn't allow to happen.
@anthonyadavisii
He moderated one post this week discussing bidbot abuse. Below is a short excerpt of his review:
... If people have the impression that the rewards go to the most abusive and manipulative, I don't think things will turn out that well in the long term... I believe it's the responsibility of every stakeholder to preserve the value and integrity of their investment.
naturicia
He's quite busy with school and personal responsibilities. He will resume reviewing contributions when he becomes available.
myself
The first of the month has been hectic for most of the moderators. I reviewed one contribution this week.
I also read the other 2 contributions with their respective reviews.
Thanks guys for posting!

Challenges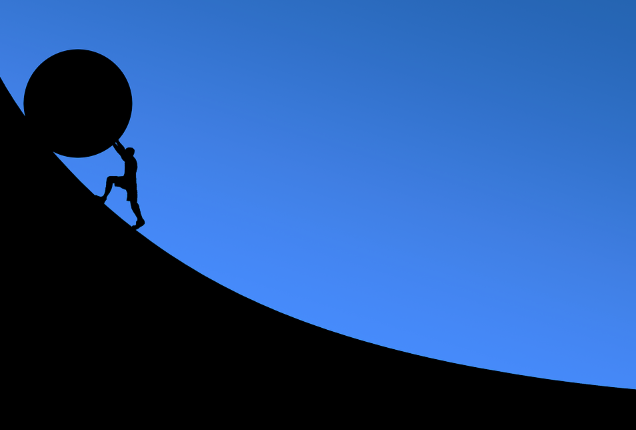 Pixabay: Overcoming
The biggest challenge is to keep from being discouraged. Everywhere people are powering down and discouraged at the same time while many of us are still excited about the future.
Many Steemians are busy with school and personal commitments in the new year. As some of the underlying issues are resolved concerning Steemit Inc and the future of Steem, everything will be ok.
I perceive we're in a spot for upward momentum. Starting this week, every week will get better.
@Tykee wrote a really thoughtful review for my last week's #iamutopian post.
... as the CM of the category, what are the thing(s) you believe we can do to improve the category?
To be patient
Continue to help others who inquire about the category
Promote the category when opportunities arise

Summary
This first week of February was a great work week for the anti-abuse category.
Three excellent contributions starting the second month of 2019, off with a bang!
Can't wait to see what next week brings us.
If you have a suggestion, come by the Utopian Discord.
We still hope to incorporate security in this anti-abuse initiative. Any internet security, cybersecurity or data security specialists, please contact us.
This is a call to all anti-abuse fighters on the blockchain to produce anti-abuse content.
Previous Overview
Utopian Podcast and LiveStream
Season 2 of Utopian's Free and Open Source Software Show (FOSSHub) is back with a new format.
FOSSHUB show airs from 8-9PM UTC at Utopian's Discord and MSP Waves. Livestream is also available on YouTube and Facebook.
Subscribe to the following and never miss another Utopian show!