SteemContext: Save time switching Steem apps with this Chrome Extension!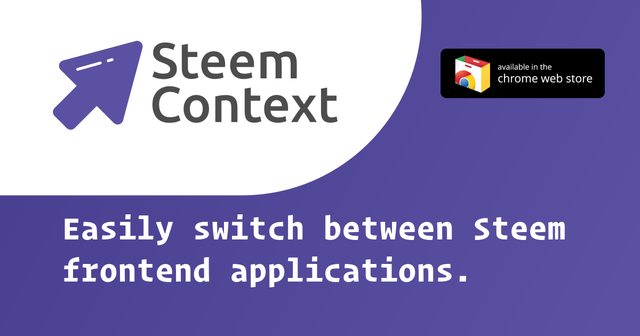 New Projects
SteemContext allows switching between all Steem frontend applications using the context (right click) menu. It supports Steem links on any website, and you can configure the frontend applications you want to use.
What is the project about?
One task takes a lot of time on my day, bouncing between Utopian, Busy, SteemDB, etc. This extension aims to maximize your time browsing Steem based websites.
Configuring the Extension: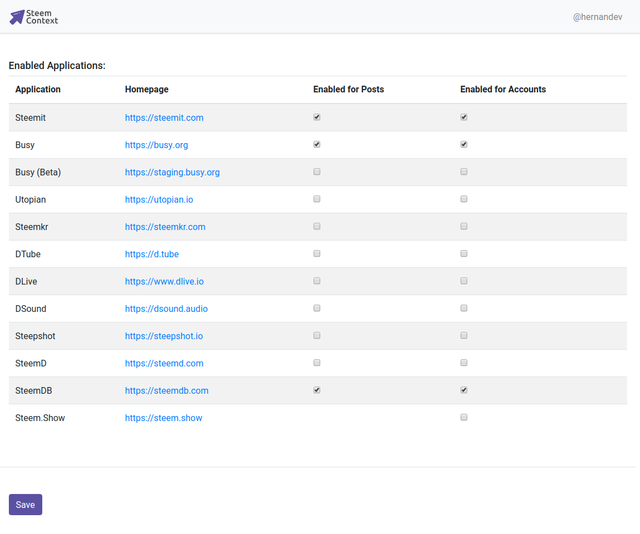 That's it! just configure the applications you like the most, and we can now start using!
Right-click any Steem username or post, and check the SteemConnect menu for your targets: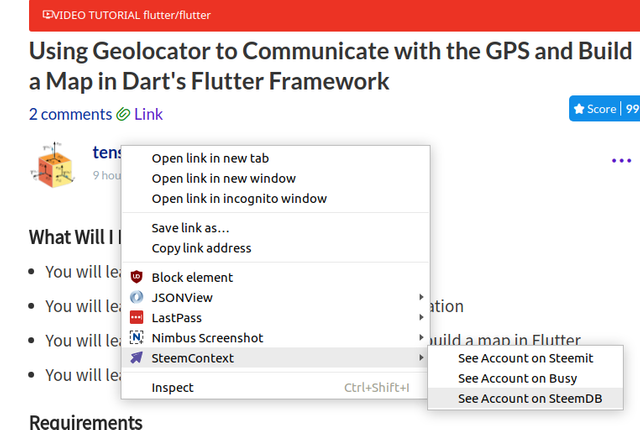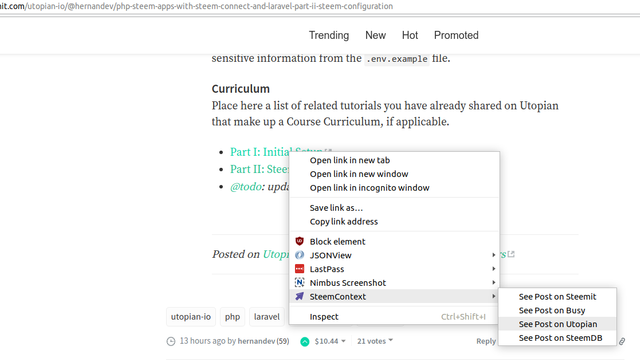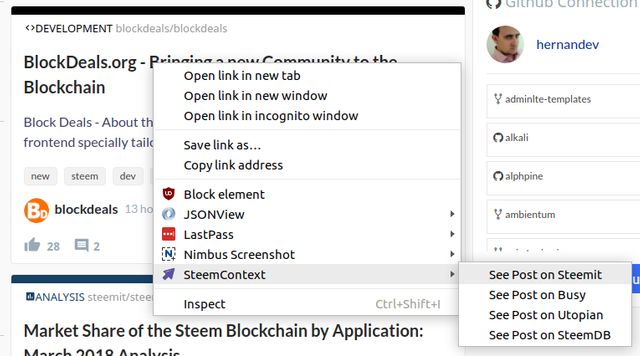 Even from outside websites:
Javascript, Vue.JS, Bootstrap 4, Webpack
Include more applications, and better test all the URL matching magic.
Pull request frontend applications, improve the source or give ideas! feel free to contact me in any social network, on the Github issues or replying to this post.
---
Posted on Utopian.io - Rewarding Open Source Contributors
---