The weakness of the utopian implementation on steem
I believe in the utopian.io project as a way to promote the adoption and funding of open source software (also called free or libre software). I would like to work with all the developers to further to adoption of it. I currently do not believe that utopian.io as currently implemented in steem is a stable solution for good reasons that I will detail.
First of all, we have be able to willing to contribute to open source software with or without funding or approval because we believe it is the right thing to do.
The problems with utopian are the details of how it is implemented in steem and I will go into that, I don't see the system as a whole as a problem but the details of how it is currently implemented.
seven days
One problem with the moderation and payout system is clear to me, first it is based on steem, which has a seven day time limit for posts to be payed out. This is fundamentally against the idea of a long term open source contribution model that I follow where I get feedback on my bug reports one year later.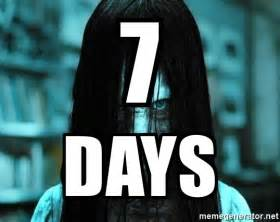 My one suggestion was to remove steem as the only backend and make utopian to be a robust system that will support multiple back ends. I see no need for only one back end.
Blocktrades
Another suggestion is to remove the blocktrades.us as the promoted trade partner from steem and utopian and promote an open peer to peer based system. This is another detail of utopian and steem that I do not like. They talk about promoting open source but they are promoting a non -open source trading system when open alternatives exist like https://bisq.network/ the bisq network.
Native custom Interfaces to other projects
Then you want to be able to interface to the projects better via creation of dedicated interface to each project.
Long term funding
After you can host your post on different back ends besides steem and support payments via more flexible system you can get to the point of creating a way of funding contributions to open source projects using different crypto currencies.
Now, today I am suggesting that we fund the creation of interfaces or gateways into these other projects with a longer term funding model. We need smart contracts based on feedback from project owners not utopian mods to help determine if a payment is needed. The funding that would be provided by steem should be delegated to project itself where someone qualified to look into that project approves any funding.
Open access
We need to be able to view the posts without being logged in for promoting utopian to new user instead of forcing them to login. That is why I am posting both links here, the steem and the utopian one.
Each post is provided in the utopian link and steem link for users who are not logged in.
---
Posted on Utopian.io - Rewarding Open Source Contributors
---