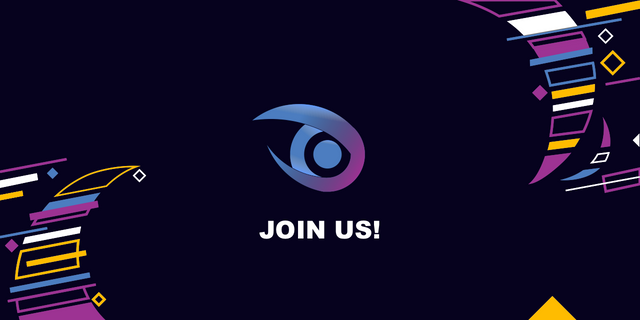 Utopian has been around for quite some time. Soon, it is going to be one year since the platform and idea of nurturing open source enthusiasts came to life on the Steem blockchain. Although Utopian's image has changed throughout the year, its goal has stayed the same.
Utopian is a place where you can share your experience as an open source contributor, or even better, if you run a project, your experience as a project owner. You are free to share what kind of contributions, content and enhancements you were involved in. Well, not really, but Utopian is broad enough and therefore I believe that anyone can find his or her own place in here. Utopian's goal is the collaboration and encouragement of contributors to open source projects. After all, Utopian is a place where you can meet the open source community.
I believe that many people may be afraid of taking the first step of joining the community. Some may think that open source is equal to code and development. Although they are a crucial part of that movement, they are not the only ones. Thus, you will find that Utopian is the right place to share your content even though you are not familiar with coding. Furthermore, Utopian is open to everyone. You may be less of an innovator, and yet Utopian is still the right place for you. How does it work, though?
A Bit About Contributions
It does not matter whether you work on your own project or were able to enhance a project of someone else. What matters is that you became a part of the idea of providing the piece of work in public, so that anyone can, as long as certain conditions are met, use and improve the result of your work, just as you may have done.
Open source is terrific and gives people enormous opportunity to become a part of an idea that empowers knowledge and skill sharing, and collaboration among groups of people. If you choose to keep your project closed to the public, you can still find ways of achieving the same aim, although it may be more laborious and inconvenient.
By joining the idea of open source, you not only take from what is available to you, but you also give back, so that others can utilize your work.
Development was mentioned already. I also said that it is not the only way to join and build a project. Are you a creative individual? Graphics and design may be just for you. Do you love teaching others? Then you can help by creating tutorials for others to improve their skills. Or maybe you are extraordinary in writing and you care about details. In that case, you can offer your skills in copywriting or writing documentation.
We could spend an eternity listing all kinds of contributions one could make. A brief list and types of contributions that Utopian currently supports can be found in the Utopian.io guidelines section.
Utopian Incentivizes Contributors
Don't think that this post is trying to force you into publishing all your life's work. I guess that isn't something someone would do just like that. However, starting with making one of your projects open source could be the right opportunity for someone to join Utopian.
As I said it above, Utopian loves collaboration and the sharing of knowledge, skills, and experience. You can do all of it in the form of submission following a few simple steps:
Be willing to share your work with others.
Choose your favourite interface for publishing content on the Steem blockchain.
Use 2 special tags - utopian-io and one that is specific to the category your content fits the most. Read the guidelines to find out more.
Check the posting templates. Links are included in the guidelines.
Remember step #1.
Wait for a moderator to see your submission.
Profit.
Don't take the templates too literally. Their purpose is to give you an overview of the possible structure of the submission. Though, as long as you can keep the structure clear and you know how to use Markdown, you can start writing about your contribution.
Did I forget the guidelines? Anyway, they are your starting point. If you don't understand anything, you are welcome to chat with the Utopian team in the Discord server.
Support Utopian and Utopian Will Support You
I forgot to mention one thing. Although Utopian attempts to engage lots of different contributors, not everyone can receive the shiny upvote. Why is that? Sometimes it happens that the submission or the contribution was not in line with Utopian's aim or does not meet the standard of quality which Utopian would like to support.
On the other hand, if you are confident in your skills as a contributor and writer, Utopian can increase the upvote for you. Here is how!
By setting a beneficiary of 5% for utopian.pay, your potential upvote received from Utopian will be increased as follows: new_vote = 1.1 * old_vote + 6 [%]
Why is that? I would say it's as a thank you to the contributors and the whole community. But let's not forget that Utopian also need your support and this is how you can help Utopian.
Setting beneficiaries
Unfortunately, setting beneficiaries is usually not possible with the most-used frontends like Steemit or Busy. Luckily for you, we have found developers amongst our community who worked on projects, just as you can, that allow you to easily set beneficiaries. I will present two tools I know you can use conveniently.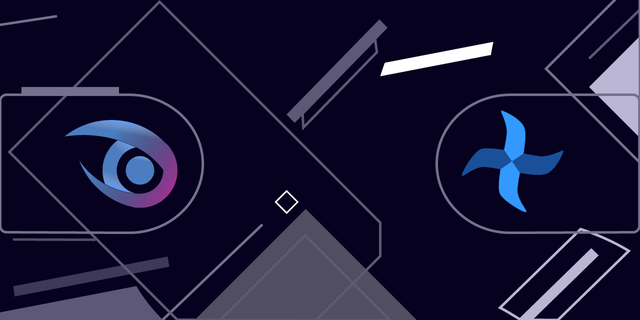 SteemPlus is a browser extension which improves the user experience on Steemit and Busy. Recently, SteemPlus became a partner of Utopian, and with them they bring templates and the possibility to set beneficiaries so that you can receive the bonus upvote. You will find that SteemPlus also uses beneficiaries for itself for the same purpose, to support the project.
Check out the extension download links in the extension's GitHub repository.
Steeditor is a simple editor and an interface for publishing content on the Steem blockchain. Unlike other interfaces, it offers many customizable options, which includes setting beneficiaries, of course.
Similarly to SteemPlus, you will be given the category posting template, tags and you will be able to set the beneficiaries. I believe that Steeditor does not set beneficiaries for itself, but consider adding them too and potentially other members you would like to support as well.
Check out the app at https://steeditor.app
Conclusion
I tried to bring Utopian closer to you even though I did not touch on any detailed aspects of the whole system. Remember that Utopian values the collaboration and has a fantastic community of developers, designers, thinkers, content writers, tutors and others. I would not be able to name all kinds of contributors that joined the Utopian community, as the categories represent only the fraction of potential contributors out there.
I hope you like the post at least a bit. Remember, support Utopian, and your generosity will not come in vain.
---
References
Utopian banner - borrowed from Utopian
SteemPlus image - created by @oups, modified original files provided by Utopian and SteemPlus