Steemit is a great project with a powerful infrastructure but it focuses firstly on the text format of posts (and mostly on articles). Some developers are working on fixing this problem and already launched own projects to improve Steemit. For example, @dzivenu launched Peer Query for queries, @zombee launched dMania for memes, @heimindanger launched D.Tube for videos.
But there is still no project for photos and I decided to fix this.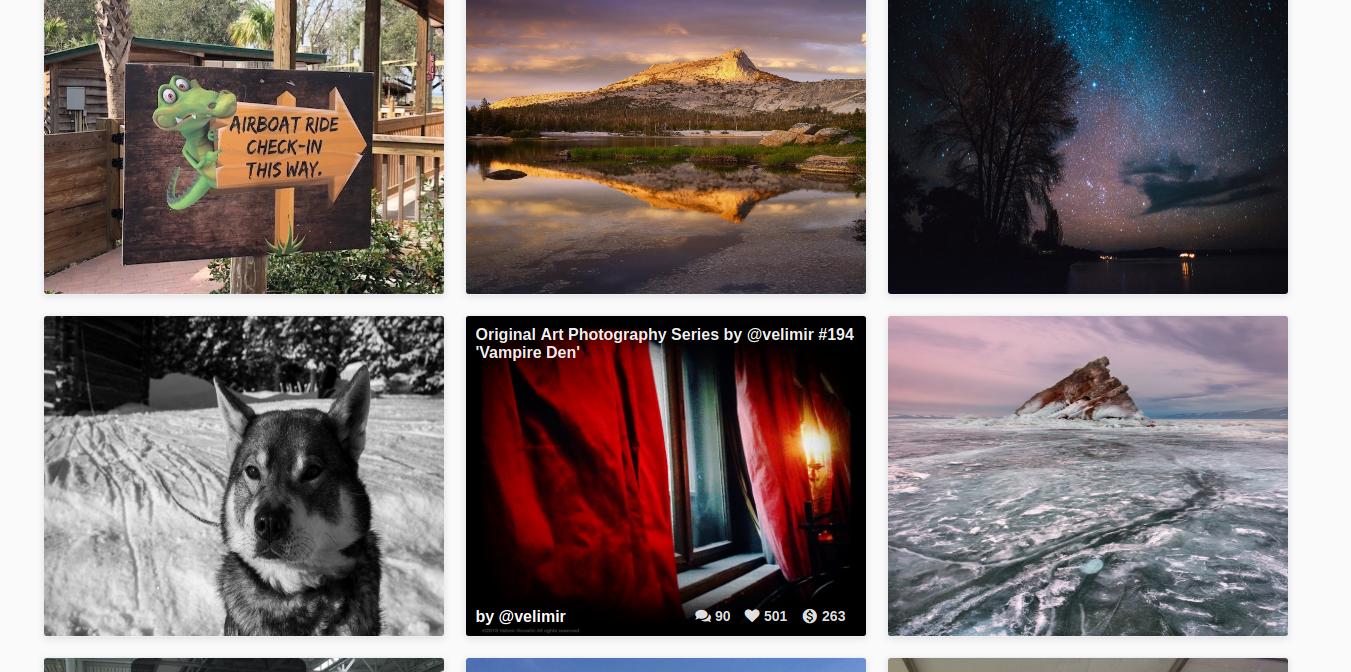 Right now it is a simple website which gets trending posts with the photography tag and displays their main picture in an own interface. When you hover your mouse over an image then you can see a post title, author username, payout, and a number of comments/upvotes. If you click it then you can see an image in a higher resolution and a link to a steemit post (in the near future, I will also add comments, tags, and all other information that you can see on Steemit).
Technology Stack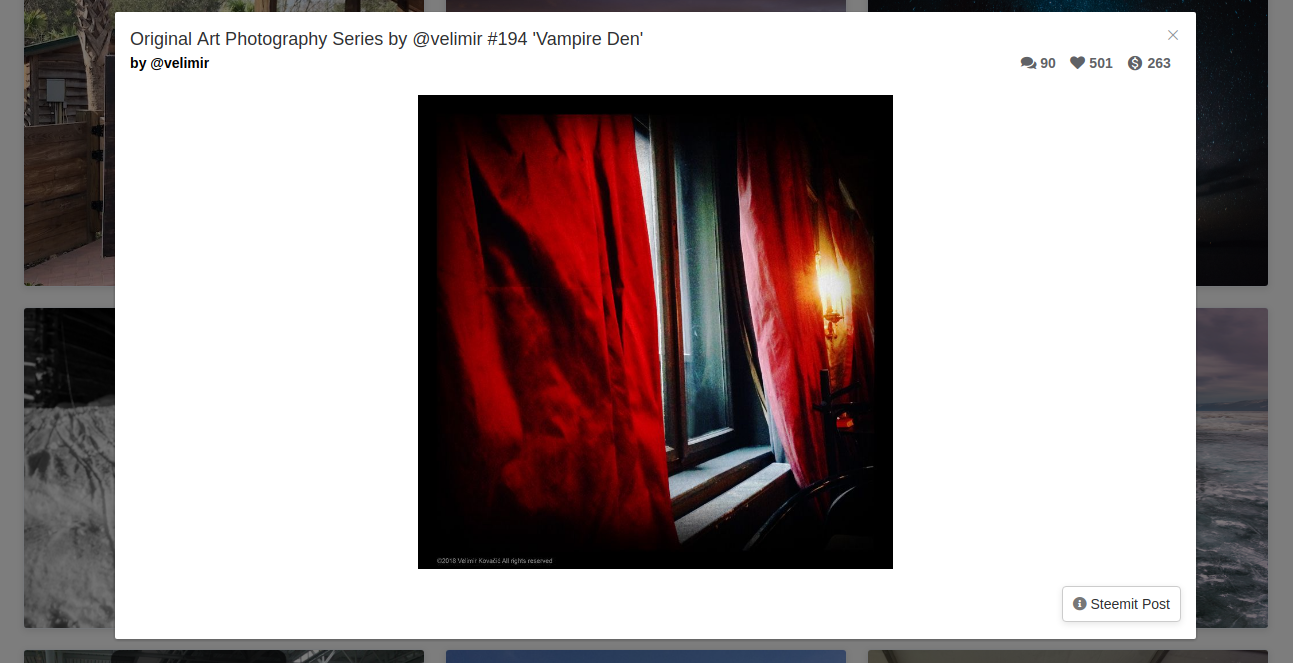 License
MIT
Roadmap
Full information of posts (time, tags, comments, etc)
All photos from posts (it will look something like slides)
hot and new sections (right now it has only trending)
Custom sorting (by comments, payout, upvotes)
Top posts by day/week/month
Top posts by a custom day
Optimizing loading of images
An option to enable/disable NSFW
Search
Classification images by color/category/displayed objects
Full integration with the Steem blockchain, meaning that you can upvote, comment, and publish posts right on SteemPhotos
---
Posted on Utopian.io - Rewarding Open Source Contributors
---