@COFFEESOURCE.NET Loading Bugs and Continuous Development
This is the week! This week we will get around to fixing the loading problems we have been seeing with the easy backlink generator on coffeesource.net. With that in mind, here are the last of the anomalies I found while testing the site.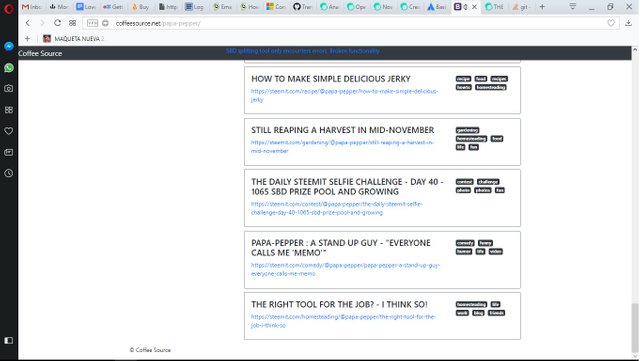 Why won't you load!
Firstly, like on mobile, I came upon a moment when the next entries would not load. No matter how many times I tried scrolling into the bottom of the page - coffeesource.net did not want to show more of papa-pepper's articles.
I am proposing that a button be placed in the footer, if for any reason the load does not happen automatically the button can be pushed and the next 30 entries be loaded.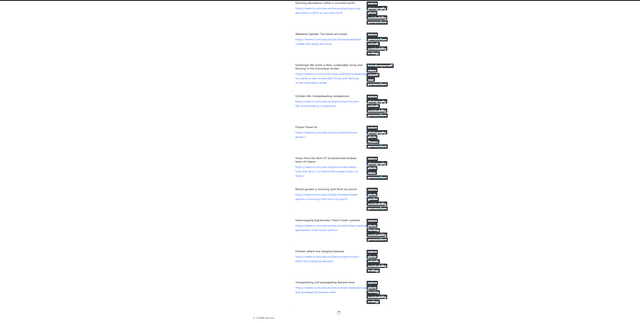 Playing with zoom
After reloading and trying different users, I discovered that by playing with the zoom in and out I could make it load when it wasn't wanting to . This leads me to believe that when it doesn't load there is a failed trigger event, giving me more encouragement for the button functionality that can be activated anytime the trigger doesn't....well, trigger.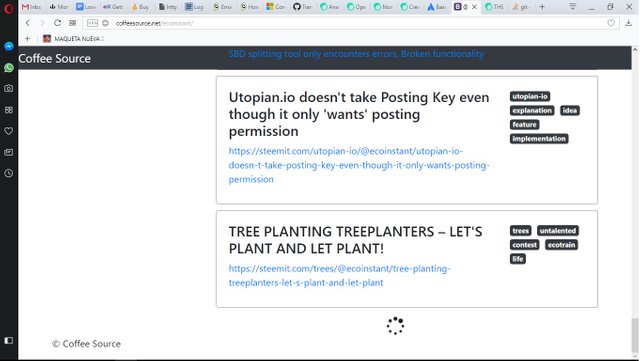 Just keep loading
This brings us to the first bug that I found, and the most frustrating when I was actually using the easy backlinks generator for doing some research on the prolific papa-pepper (Seriously this guy has 30+ posts a week for 15+ months, thats a lot of content).
This bug is more noticeable with a slower internet connection, and an impatient operator, both of which describe me perfectly.
Basically, while loading, the application allows for additional requests for the next page, and when they finally load, the feed ends up repeating itself, in my initial confusion of attempts, I mananged to get some sections to repeat up to 5 times.
This phenomenon, stretched out as it is in a feel, if not something I can take a screenshot of, but its cause and effect are known, and a solution should be put into development by the end of the week by @coffeesource.net
---
Love and Light - and keep Developing!
---
Posted on Utopian.io - Rewarding Open Source Contributors
---