Announcing www.gridcoin.science - An Open Source Website for the Open Source Research Blockchain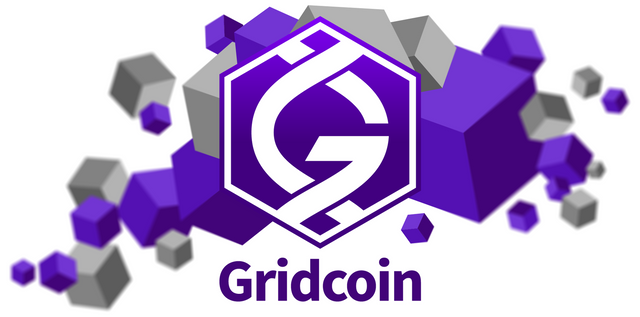 Over the course of the last 2 months I have been putting together a new landing for the Gridcoin Project. I am thrilled to finally be able to share the result with you - www.gridcoin.science!
Gridcoin is a cryptocurreny that rewards scientific research, with the aim of using the compute power of cryptocurrency mining networks for something useful to humanity. You can earn GRC through everything from helping to map the Milky Way, to developing a cure for Zika. The entire project is open source and available on GitHub.
I am a biomedicine PhD student - drawn into the Gridcoin community after struggling for years to find enough compute to analyze my Alzheimer's models. After becoming active in the community in July 2017, I found many new users were overwhelmed with the amount of information available on the project, and had trouble filtering it. I built www.gridcoin.science from scratch to answer the key questions new community members struggle with on a regular basis. The source code is available on GitHub, and I welcome anyone to contribute!
---
Without further delay, a tour of some of the key pages. There is far too much to explore here, so I invite you to take a look for yourself. Clicking any of the images will take you to that respective page.
The landing aims to provide a generic overview of the project, targeted at someone with some limited crypto knowledge. After highlighting the use cases, the key technology is reviewed and visitors are given a look at the core aims and the Gridcoin community.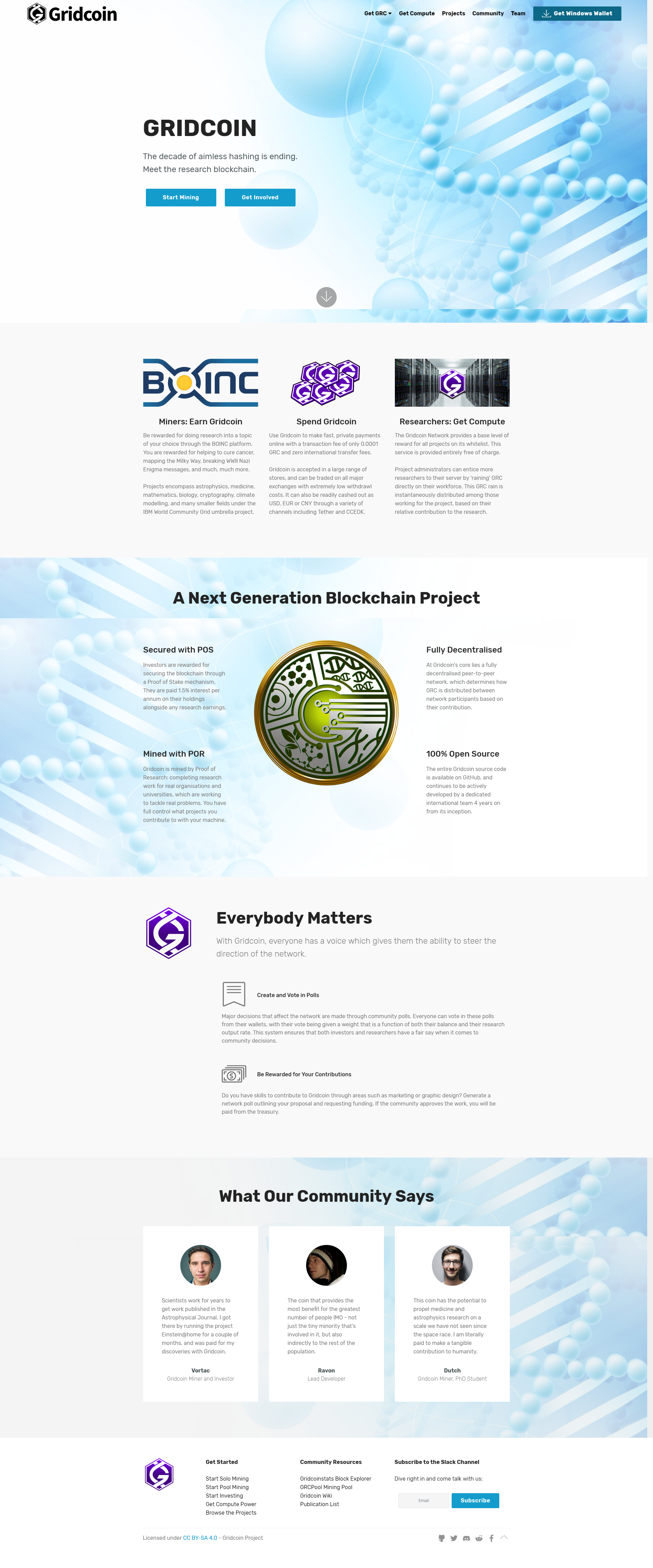 The homepage further links to a range of FAQ-style guides to get started 'mining' GRC, investing, or even getting compute power for your own research project. Sailing past these pages, a list of the current projects is presented, which I am particularly happy with. Visitors are invited to explore the entire range of research projects they can be rewarded for, and helped in selecting a project that best suits their interests and hardware.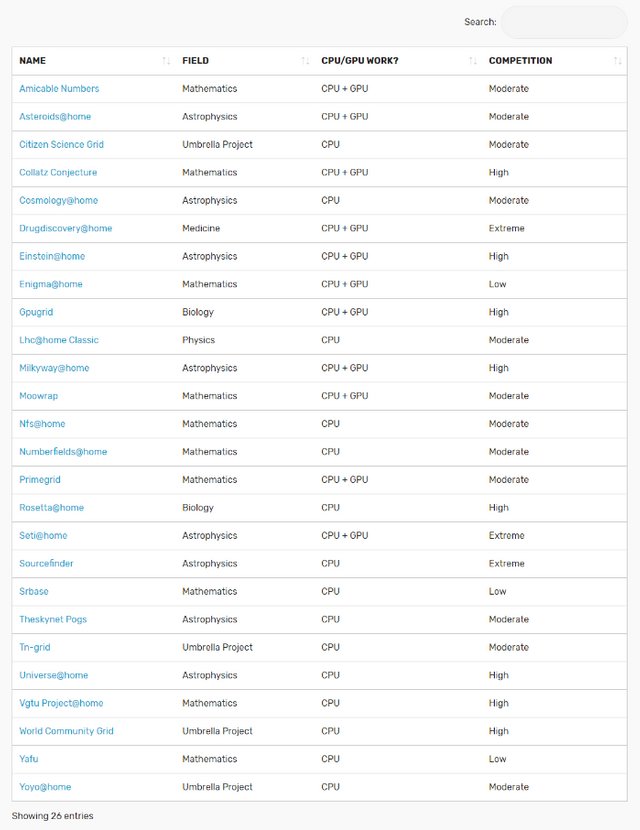 Following some further community content and links, the website closes by introducing you to the team behind Gridcoin. There has been a lot of questions posed all over the community message boards about who the incredible developer team is - now is your chance to learn more about them! There is no better team.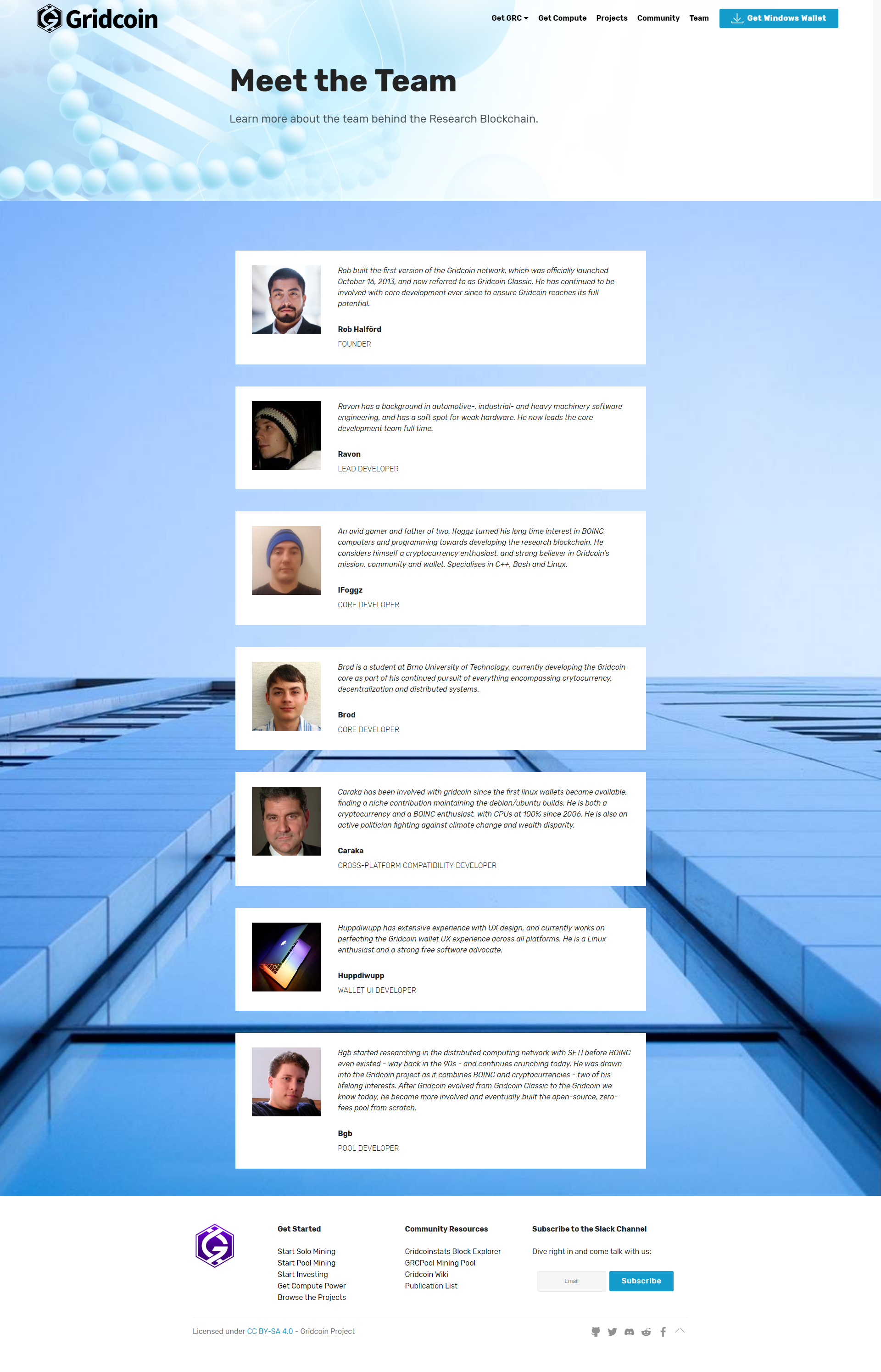 Requested screenshot of logged in GitHub page as proof of ownership: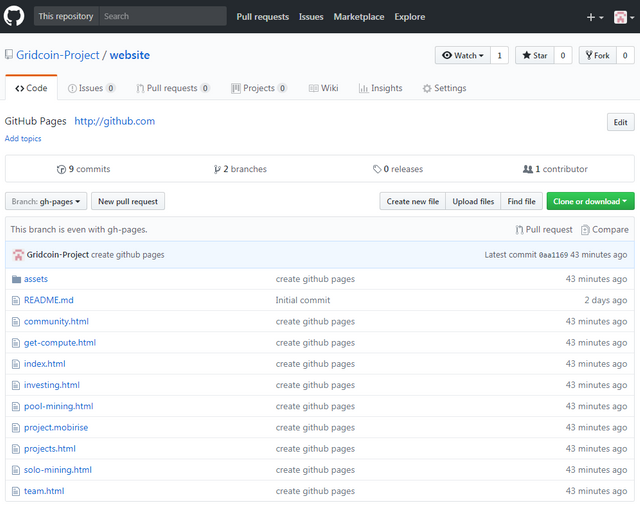 If you would like to contribute, have found a bug, would like a feature added, or even just want to give feedback - please contact me on Slack (Dutch) or Reddit (Editorial_Meat), or right here on Steemit.
---
I would like to thank the following people:

---
Posted on Utopian.io - Rewarding Open Source Contributors
---