Node.js is a free, cross-platform, open source server environment to execute JavaScript outside of a browser. Traditionally, JavaScript is used for client side scripting and runs by a JavaScript engine embedded within a browser. With Node.js, JavaScript can be used to write command line programs or server side scripting. By this way, developers only need to learn a single programming language to do both server side and client side programming.
Overview:
Node.js® is a JavaScript runtime built on Chrome's V8 JavaScript engine.
Node.js is built on Chrome's V8 JavaScript execution engine which was initially built for Google Chrome. Instead of interpreting JavaScript in real time, V8 compiles JavaScript code to native binary machine code to improve the performance. Node.js has an event driven architecture which makes it suitable for web applications with many I/O operations. That is why Node.js is very fast compared to similar technologies.
In simple words, this project brings value to the open source community because it facilitates the creation of all sort of applications using JavaScript, and provides a lot of help and versatility to developers, so much so that well-known companies like Netflix, Paypal, and Uber (among many others) use Node for their online services.
Translating Node.js is to make it easier for developers from any country to start learning about this project in their own native language.
Source;
https://nodejs.org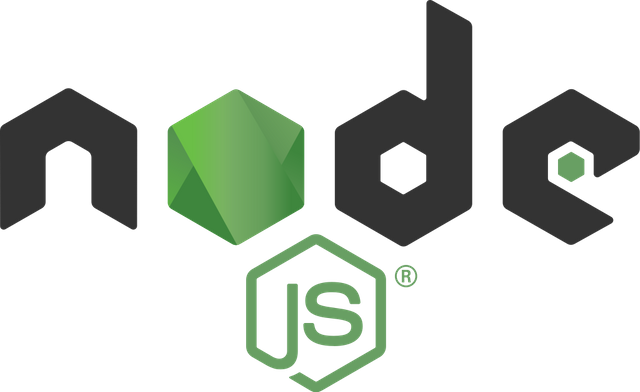 Repository:
https://crowdin.com/project/nodejs
Contribution Specifications:
In this contribution I've had no difficulties, I follow as my previous contribution I didn't translated some technical words like (buffer, array, offset) as by the context I think they should stay original to the text.
It's a big project which contains more than one million words and has plenty of advanced programing language I will do my best to translate it. The stacks of code sometimes confuse me, but for now everything is going well. The project have 1 048 242 translatable words. There were previously texts translated which I didn't change I have read it to keep the words the same or as close as possible to the previous translators. I have ended Async_hooks.md file and started the buffer.md;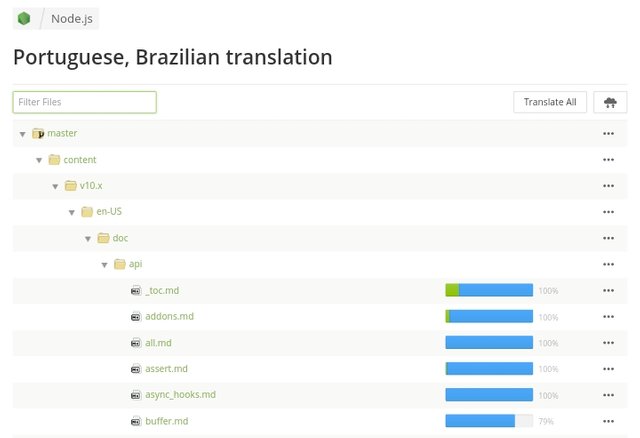 The first string translated of this contribution; is here
And this was the last one; here
Word Count
The amount of words translated in this contribution is: 1050
Screenshots;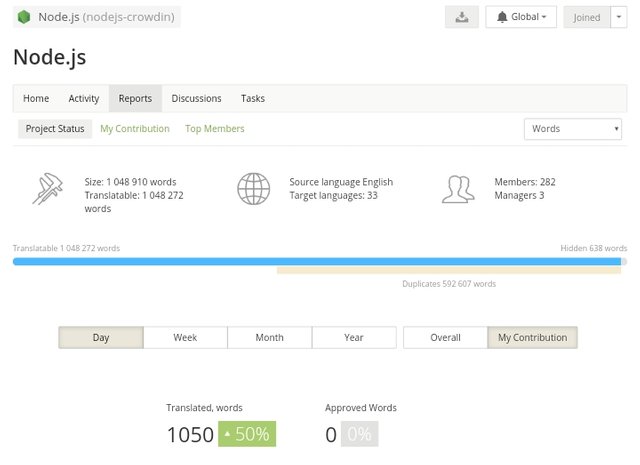 Proof of Authorship
Crowdin;
Activity: https://crowdin.com/profile/D4rkFIow/activity
Profile: https://crowdin.com/profile/D4rkFIow
Project: https://crowdin.com/project/nodejs
GitHub: https://github.com/nodejs/i18n
The recent announcement of @utopian-io stopping activities is very unfortunate, one of the best communities here on steem who bring value for the whole ecosystem and make work that is not only valuable to steem but outside of it like the work we do here on @davinci with the translations. Hope this get sorted out and is only temporary, this translations take time to be done and besides be very nice to do this job it's not possible to translate without rewards.