Idea Hub Podcast Apr. 15, 2018 - Helo - Utopian.io
Idea Hub Podcast - Steemlogs & Utopian - Utopian.io - March, 18th
Welcome to Utopian.io's Idea Hub show.
When and Where?
This great show aired live on Monday, April, 15th, 8-9PM UTC. It was live on the MSP Waves and Utopian.io Discords: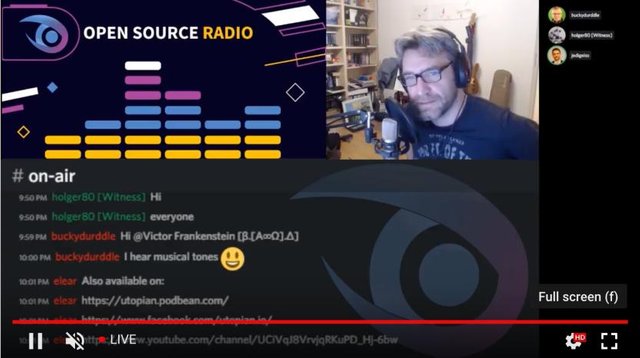 Our host in action, Jedigeiss
If you did not get to take part in the show live there are multiple ways to listen to this great show anytime you like:
Special Guest
On this episode of Idea Hub we have the super Canadian programmer, @helo. He brings us two interesting perspectives. First he talks about some of the very interesting projects he is involved in, such as Magic Frog and @volentix. Then is tells us about some very exciting projects that he has seen both as a moderator for the Development category of Utopian and as a member of the large of Open Source community.
Here are some of the cool projects he shows us:
Raffle Time!
Each week we give away a prize in the form of a raffle. Sometimes it is a collection of indie video games, other times it is a collection of ebooks - Who knows what it can be :) You need to listen in live on our Utopian Discord to take part in the raffle.
Our wonderful Open Source raffle bot was created by our Utopian friend @jestemkioskiem. The raffle bot is Open Source can be found on this Github Repo - https://github.com/Jestemkioskiem/discord-raffle-bot
You can read up on the bot here - Discord Raffle Bot
The Show
You can listen to the full version of this show on our Utopian Podbean page
Be sure to share with your friends!