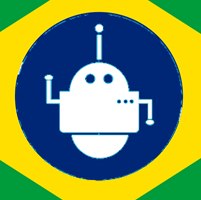 Hi all followers that use @brupvoter bid-based voting bot service!
I just like to announce a new feature that we started testing in @brupvoter bot. This feature was a request from the #pt community based on the fact that bid-based bots give high negative ROI some times.
So, after coding a little bit, the @brupvoter bot was configured to have a minimum positive ROI(*) of 1% and a maximum positive ROI of 10%.
Limiting the negative ROI (or setup a minimum positive ROI) was a feature developed by @yabapmatt. Based on this feature I proposed and developed the maximum positive ROI limit feature. The @brupvoter bot is already testing this feature and we are waiting for @yabapmatt to merge this feature in the original postpromoter code, if he finds that it is a good contribution, of course.
I agree with @yabapmatt's opinion that "voting bots should not be used to directly profit off of the value of their vote, but instead should be used to gain visibility for posts which leads to a much larger ROI (for good posts) from increased followers and organic upvotes." So, these two features were set based on that belief.
(*) Remember that the ROI calculation is an estimate calculated in the voting time. So, it may be different from the value at the moment of the reward claim.
Please, give your opinion about this new features if you are a @brupvoter bidder.
Thank you!
Tradução para o português em consideração a comunidade #pt
Olá para todos os seguidores que usam o serviço de votação do robô @brupvoter baseado em lances.
Eu gostaria de anunciar um novo recurso que começamos a testar no robô @brupvoter . Este recurso foi uma solicitação da comunidade #pt baseada no fato de que os robôs baseados em lances oferecem ROI negativo elevado em algumas rodadas.
Assim, depois de meter a mão na massa e codificar um pouco, o robô @brupvoter foi configurado para ter um ROI(*) positivo mínimo de 1% e um ROI positivo máximo de 10%.
Limitar o ROI negativo (ou configurar um ROI positivo mínimo) foi uma característica desenvolvida por @yabapmatt, criador e mantenedor do código postpromoter, utilizado para construir o robô @brupvoter. Baseada nesta característica que propusemos e desenvolvemos o recurso de limite ROI máximo positivo. Portanto, o robô @brupvoter bot já está testando esse recurso e estamos aguardando @yabapmatt para incorporar esse recurso no código original do postpromoter , se ele achar que é uma boa contribuição, é claro.
Eu concordo com a opinião de @yabapmatt de que "os robôs de votação não devem ser usados ​​para lucrar diretamente com o valor de seu voto, mas, em vez disso, devem ser usados ​​para obter visibilidade de postagens que levem a um ROI muito maior (para postagens boas), por meio do aumento do número de seguidores e de upvotes orgânicos ". Portanto, esses dois recursos foram configurados no robô @brupvoter, à luz desta crença.
(*) Lembre-se que o cálculo ROI é uma estimativa calculada na hora da votação. Portanto, o valor do voto pode ser diferente do valor do voto no momento da reivindicação de recompensa.
Por favor, dê sua opinião sobre esses novos recursos se você for um usuário do robô @brupvoter.
Obrigado!
BR-UpVoter, 04 de mar/18 em steemit.com/@brupvoter