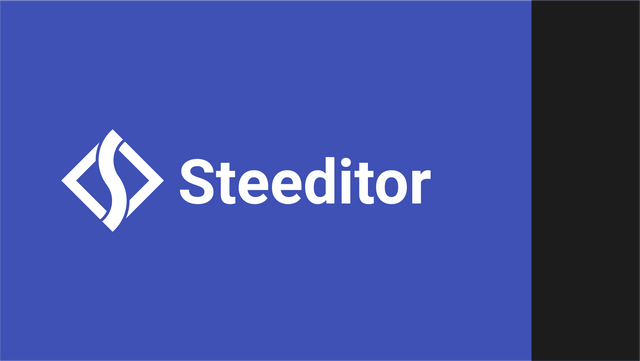 An advanced editor, not only for advanced users!
Repository.
https://github.com/jakipatryk/steeditor
Linked Task Request.
This Task Request was open by @jakipatryk in https://steemit.com/utopian-io/@jakipatryk/1527292442976
Details.
This logo design is about (icon + text) for Steeditor - an editor for Steem posts. This application makes it easy to edit posts before posting on steemit and others. The Website is here : https://steeditor.app
Logo Design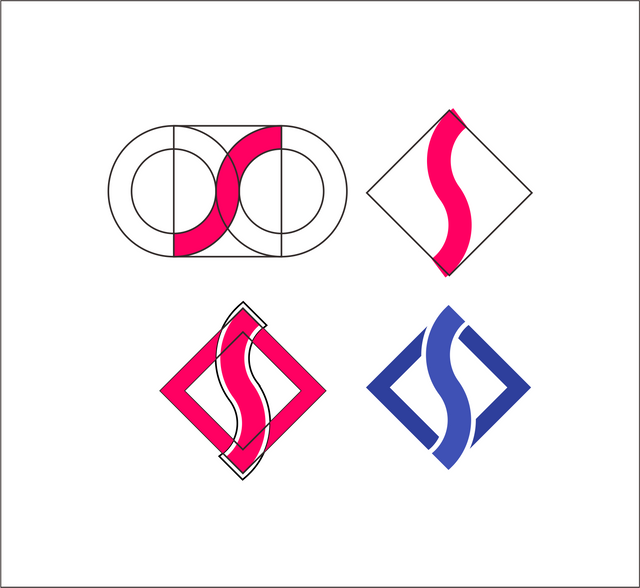 Vertical Version Steeditor Logo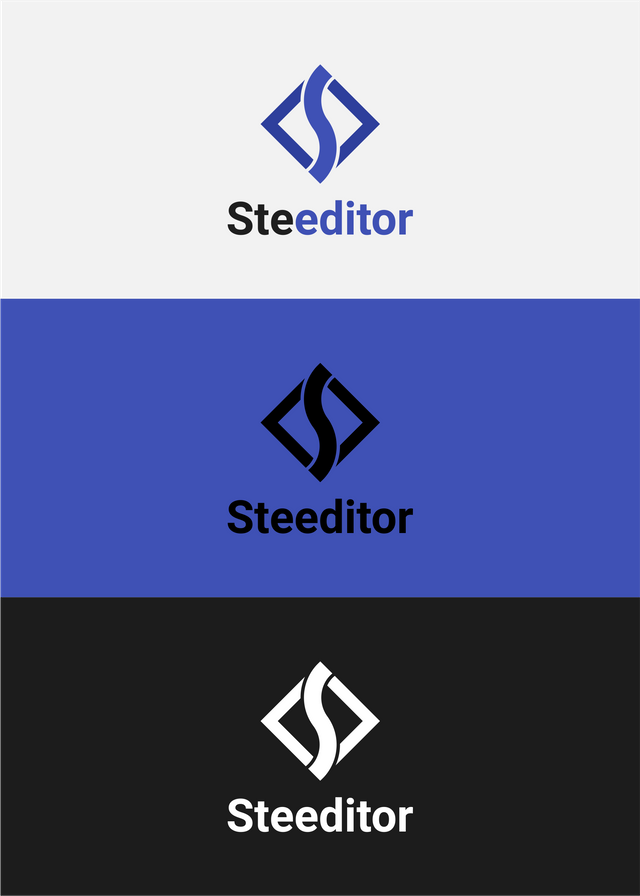 Horyzontal Version Steeditor Logo
Icon Version Steeditor Logo

Favicon Version Steeditor Logo

Font

Color
Benefit
Benefits / Improvements
For the benefit of this logo are:
Logo visual with S letter also Look like Steem. And The logo is Clean and modern designs. The logo I created is very simple and easy to adopted in other media.
icon as the app icon in SteemConnect login page.
icon as the app icon if a user decides to add the app to his/her device's home screen.

icon as the app's favicon.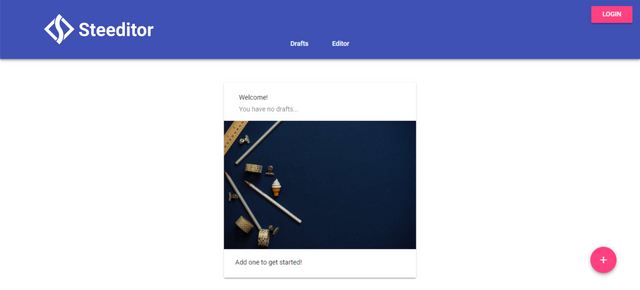 Proof of authorship.
Here is the screenshot of my process.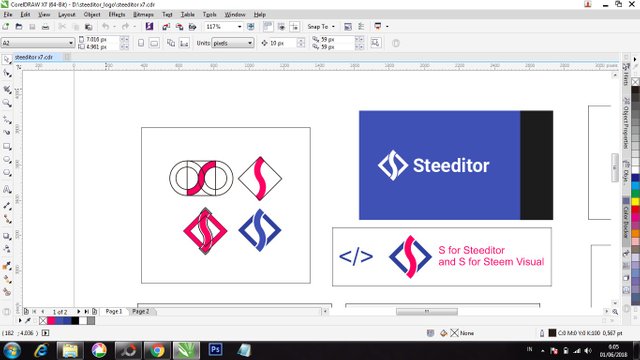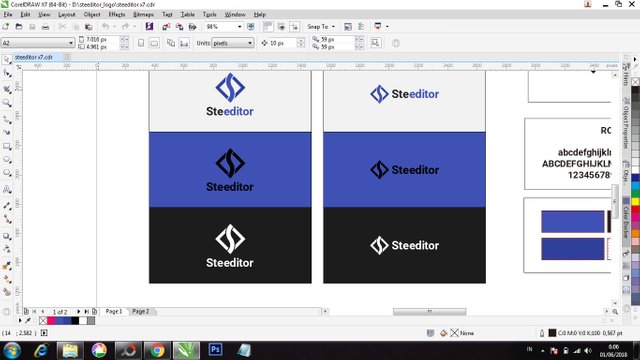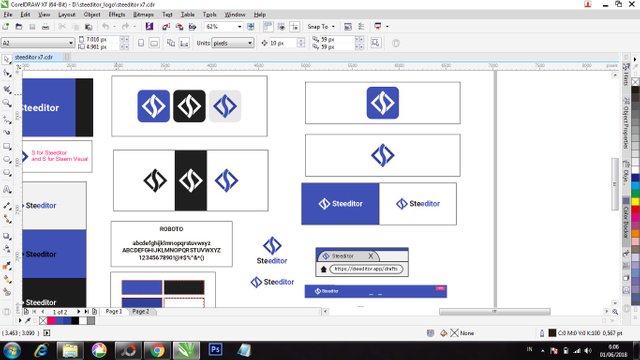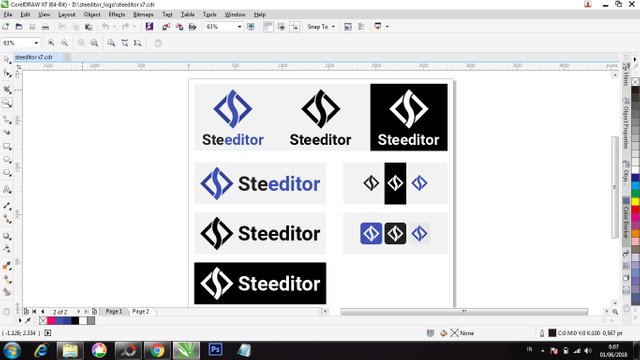 Tools.
This logo created using program CorelDraw X7.
Original files.
Roboto : https://fonts.google.com/specimen/Roboto
Logo and All designs : https://drive.google.com/drive/folders/1mRAYXbDrWveXM8fNJYNp07qEuhu1dKB_?usp=sharing
License.


This work is licensed under a Creative Commons Attribution 4.0 International License.
Proof of work done.