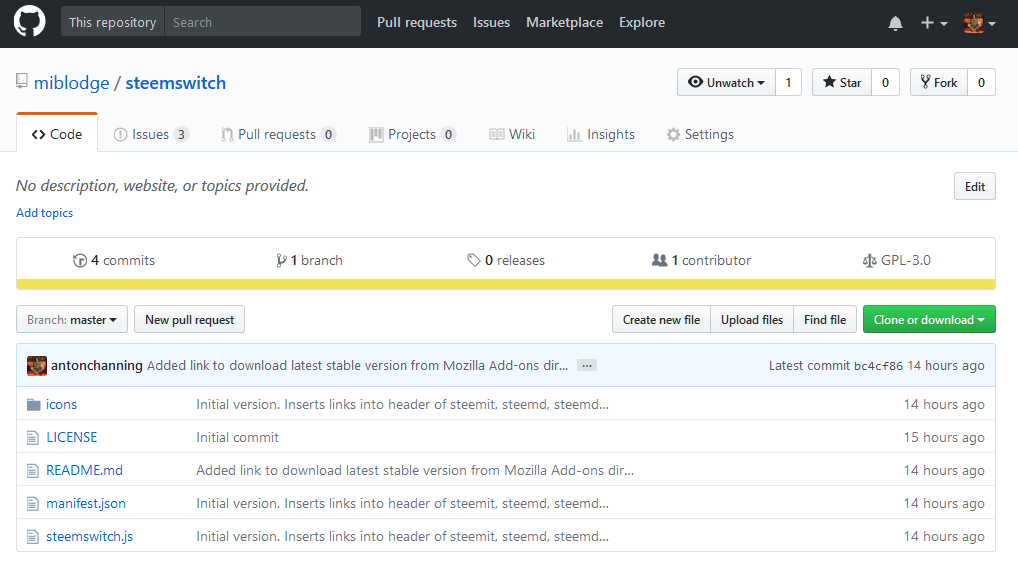 A couple of days ago I launched the SteemSwitch firefox browser plugin. I have now uploaded the source code (and the logos designed and created by @dana-varahi) to github and marked them with the GPL3 licence.
I've also added a few issues detailing our intended development of the plugin. Dana is already working on code for the toolbar menu! We are both really excited to get that particular upgrade ready for release as it will make the plugin that much more friendly and avoid interfering with the site design as the current version does.
Fixing the links for chainbb tags (incoming and outgoing) will also be a priority.
Once those tasks are tidied up we plan to move on to creating hover menus for steem website links, for adding to external websites linking in, and for inside articles.
---