Translation of LWT - Live without Tobacco from English to Chinese Traditional ( 1,131 words translated)
Today, I have put my effort into translation of the project "LWT - Live without Tobacco" from English to Chinese Traditional.
I have completed 1,131 (* 2219-1088)words of translation and suggested 85 (* 259-174)translations in total into Chinese Simplified and Chinese Traditional.
*the word count is deducted because part of the work have been done beforehand refer to my previous post for more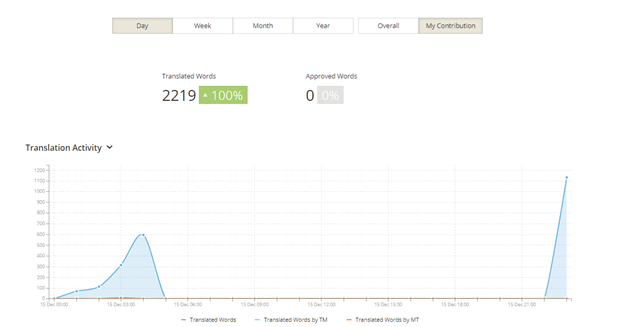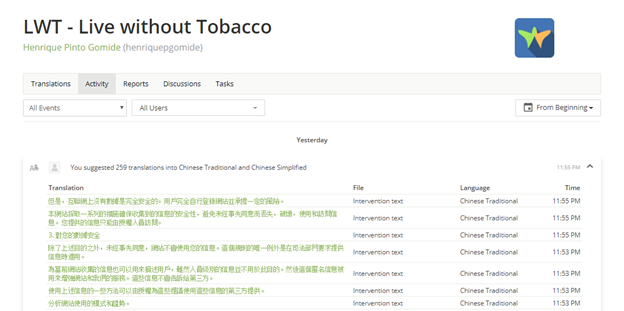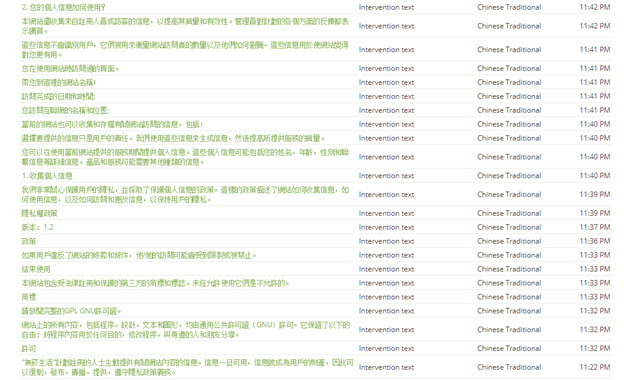 For example,
The current website shows links to other websites which are not under our control or are not maintained by us. The third party's links are made available for convenience and information. If the user accesses such information, the risks of use lie entirely on his/her responsibility. The fact that a website from a third party is linked to the current one does not necessarily imply a sponsorship relationship or does not mean the website from the third party is a partner of the present website.
The work that was done as follows:
當前的網站顯示了其他網站的鏈接,這些網站并不在我們的控制範圍之內,或者不是由我們維護。提供第三方的鏈接是為了方便和获取更多的信息。如果用戶訪問這些信息,使用的風險完全在於他/她的責任。來自第三方的網站與當前網站鏈接並不一定意味著贊助關係,也不意味著來自第三方的網站是本網站的合作夥伴。
Translation progress:
Initially, the bar was 9%.

After my work, the bar became 19%.

Here is the link to my work of translation: https://crowdin.com/project/livewithouttobacco/zh-TW#
---
Posted on Utopian.io - Rewarding Open Source Contributors
---