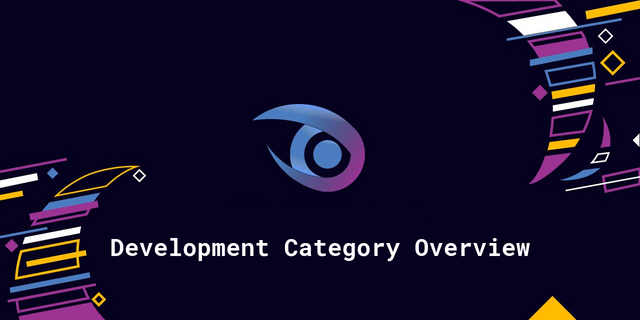 https://github.com/utopian-io/v2.utopian.io
2019-01-18 15:00:06 UTC to 2019-01-25 15:00:06 UTC
This is a weekly, semi-automated post where I will show some statistics and graphs of the development category. It will also serve as a showcase for the staff picks and task requests that were made in the current week. If you have any suggestions or things you'd like to see in this post, then please let me know!
Previous posts
Staff pick(s)
Embarrassingly enough this is my own post, so I will just keep this short: fpl is a Python wrapper for the Fantasy Premier League, which is a fantasy football game - 'a game in which participants assemble an imaginary team of real life footballers and score points based on those players' actual statistical performance or their perceived contribution on the field of play.' I've updated it so it uses asynchronous requests instead of synchronous requets, which means that it now performs much better!
Category summary
Score distribution in the development category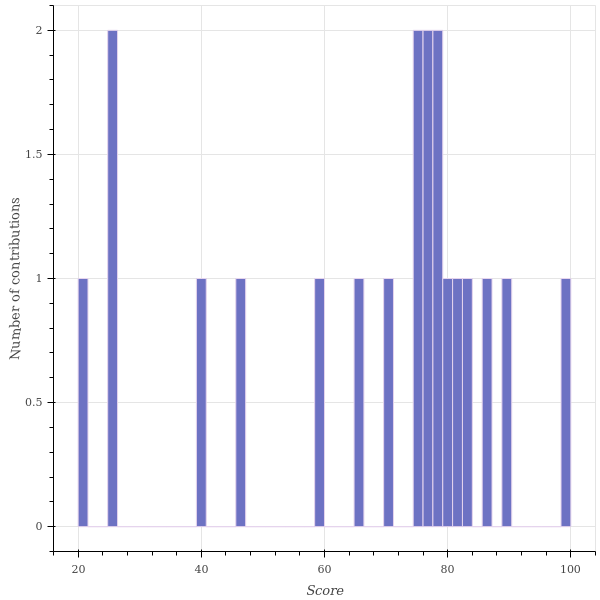 Number of contributions per weekday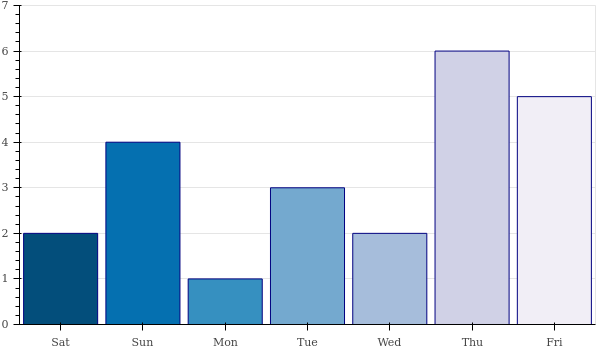 As you can see, Thursday was the day with the most activity in the development category. Monday had the least activity in the entire week, so if you are scared of competition then this is the day to contribute!
Average score, reward (STU) and time before review (hours) per week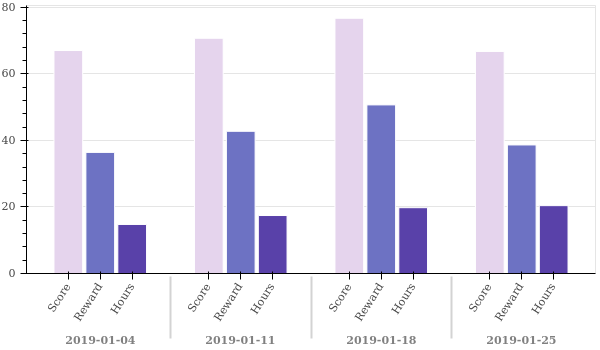 Time before review is the number of hours between the creation of the post and the time it is reviewed by a moderator.
Unfortunately the average score of contributions is down from 76.7 to 66.8 this week. The average reward has gone down from 50.7 STU to 38.6 STU. Of course with the average score also going down, this was to be expected. It could also have something do with the fact some contributions were unfortunately not upvoted at all, but I'm not 100% sure about that. Lastly, the number of hours it takes for us to get to a contribution and review it (on average) has gone up slightly from 19.8 hours to 20 hours.
Number of contributions reviewed per week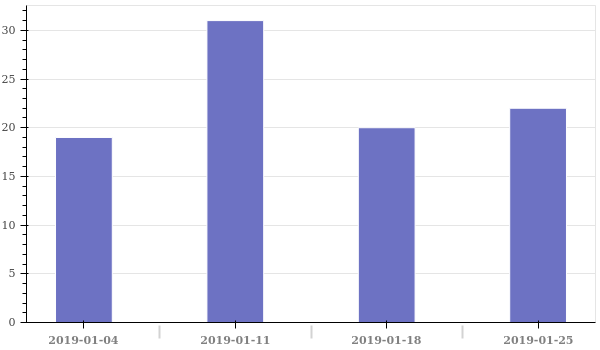 As you can see, the weekly number of reviews is up from 20 to 22! Unfortunately despite the number of reviews being up compared to last week, the number of reviews in the last two weeks (42) is down from the two weeks prior (50). This could be the aftermath or there being so much competition in the category, and Utopian in general, recently (which has died down a bit now) - hopefully it will pick up again soon!
Contributors
Number of unique contributors per week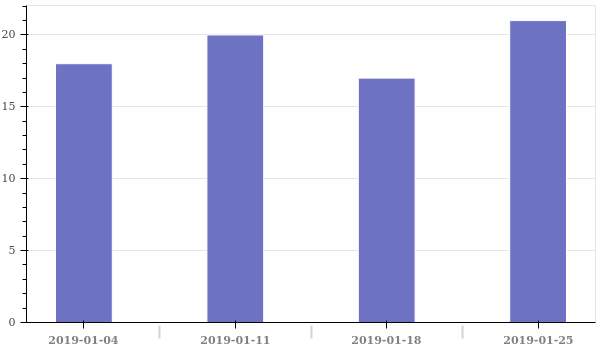 With the number of reviews going up this week it's obviously not that surprising that the number of unique contributors has also gone up slightly from 17 to 21 this week, but of course this is still very cool nonetheless! Quite a few of them are working on Swapsteem, so hopefully we will see some more contributions from them in the future.
Most active contributor(s)
Immanuel is back again with his great Minecraft contributions. If you have ever played it, or still do, then you could definitely get involved with helping out this project!
1Ramp is getting better and better, and their contributions are always top notch. If you are looking for a new web interfact or application to browse the Steem blockchain with, then definitely consider giving them a go!
Moderators
Helo is still our most active moderator, but I've nearly caught up to him! Maybe next week...
Number of reviews per weekday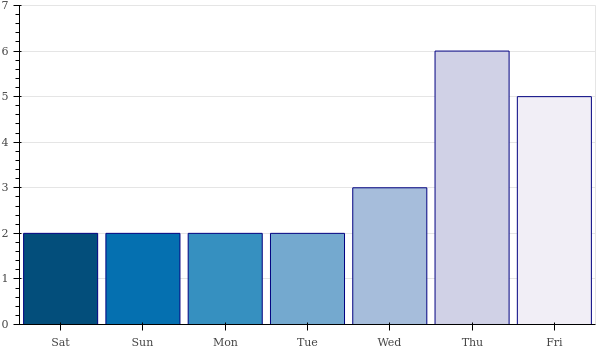 As you can see, Thursday was the day where we reviewed the most contributions in the development category. Throughout Saturday to Tuesday we didn't review as many contributions as usual. Of course (part of) this was in the weekend, which should explain enough by itself.
Number of contributions reviewed per moderator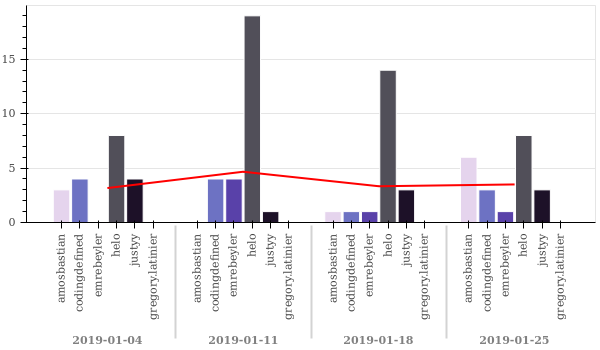 Average score given per moderator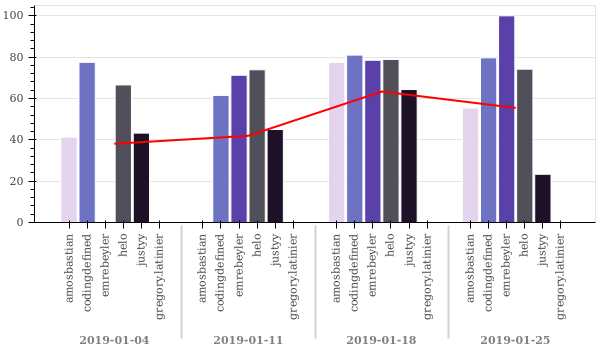 Task request(s)
Unfortunately there weren't any task requests this week, but there are still a couple open. I would recommend checking out @surpassinggoogle's profile, as there is always a task request going on there!
---
Also, if you think there is anything that can be worded more clearly, then please let me know!