Weekly overview of the development category - Week 21, 2019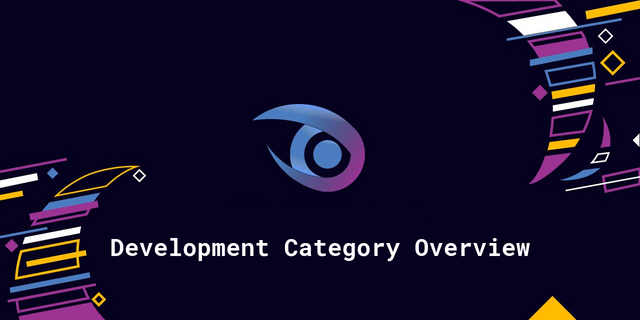 https://github.com/utopian-io/v2.utopian.io
2019-05-17 15:00:00 UTC to 2019-05-24 15:00:00 UTC
This is a weekly, semi-automated post where I will show some statistics and graphs of the development category. It will also serve as a showcase for the staff picks and task requests that were made in the current week. If you have any suggestions or things you'd like to see in this post, then please let me know!
Note: my droplet crashed and some of the data is messed up, which could cause some of the information below to not be completely acccurate.
Previous posts
Top contribution(s)
This contribution added the function to create ulog communities within ulogs.org, plus some other previous development contributions.
Significant UX enhancements have been made to bring a better Steem user experience to KURE. From follows to votes, more is being shown to bring great awareness of user and post data.
Category summary
Score distribution in the development category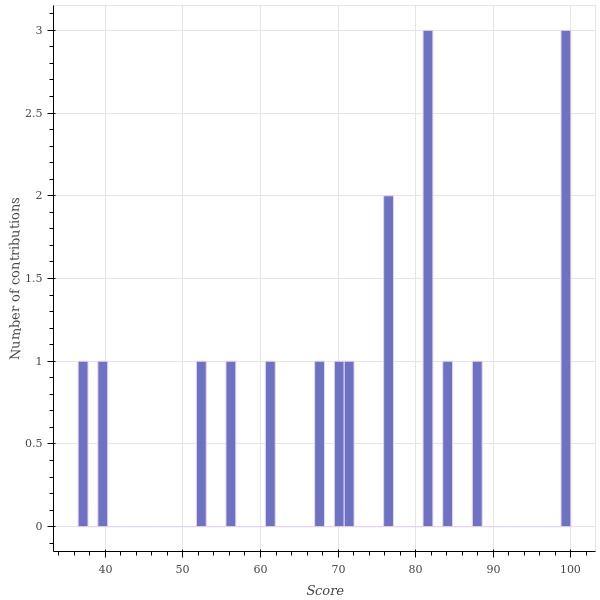 Number of contributions per weekday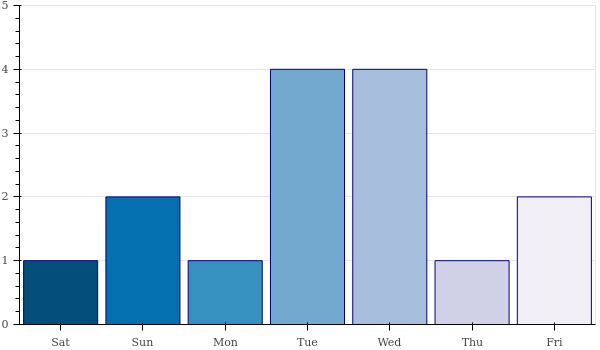 Tuesday and Wednesday were both relatively active. The rest of the week was a bit less, as usual.
Average score, reward (STU) and time before review (hours) per week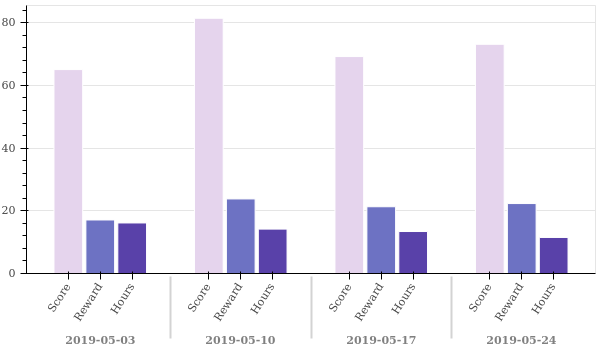 Time before review is the number of hours between the creation of the post and the time it is reviewed by a moderator.
The average score of contributions has gone up from 69.2 to 73.1 this week, which is a good indication that the quality of contributions has also gone up! The average reward, just like the average score, has also gone up (from 21.3 STU to 22.3 STU), which is of course great for the contributors. Finally, the number of hours it takes for us to get to a contribution and review it (on average) has gone down a bit from 13.4 hours to 11.0 hours.
Number of contributions reviewed per week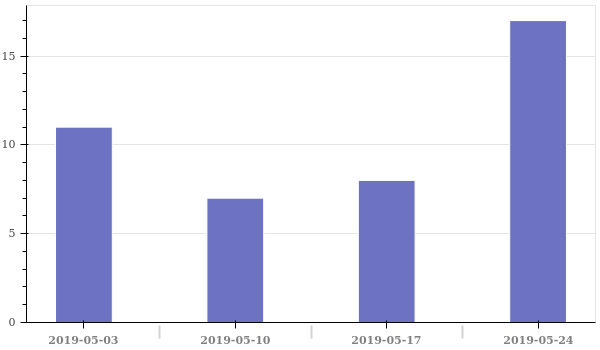 As you can see, the weekly number of submitted contributions is up from 8 to 17! This seems to be following a trend, as the number of contributions over the last two weeks (25) is also up compared to the two weeks prior to that (18)!
Contributors
Number of unique contributors per week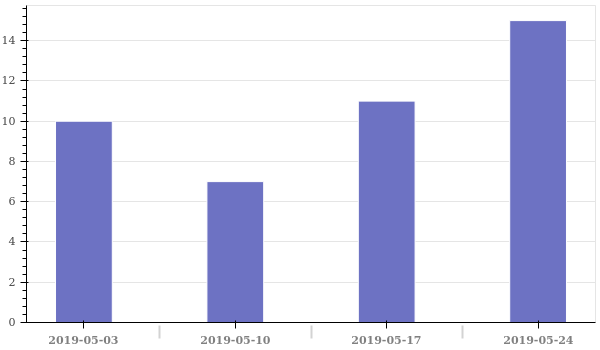 With the number of reviews going up this week it's obviously not that surprising that the number of unique contributors has also gone up slightly from 11 to 15 this week, but of course this is still very cool nonetheless!
Most active contributor(s)
Moderators
Helo doing it all once again!
Number of reviews per weekday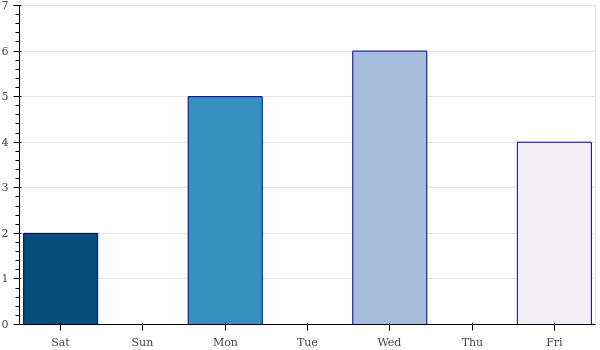 Not very interesting as it's all Helo, but still.
Number of contributions reviewed per moderator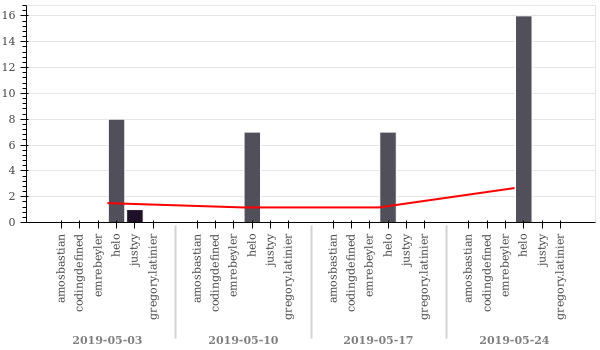 Average score given per moderator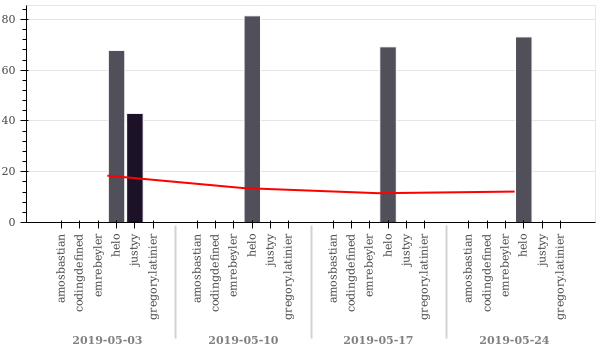 Task request(s)
This task-request is a collection of development-tasks, spanning over 'steemgigs.org' and 'ulogs.org'. Each have an issue on GitHub with more details for you to check out.
---
Also, if you think there is anything that can be worded more clearly, then please let me know!