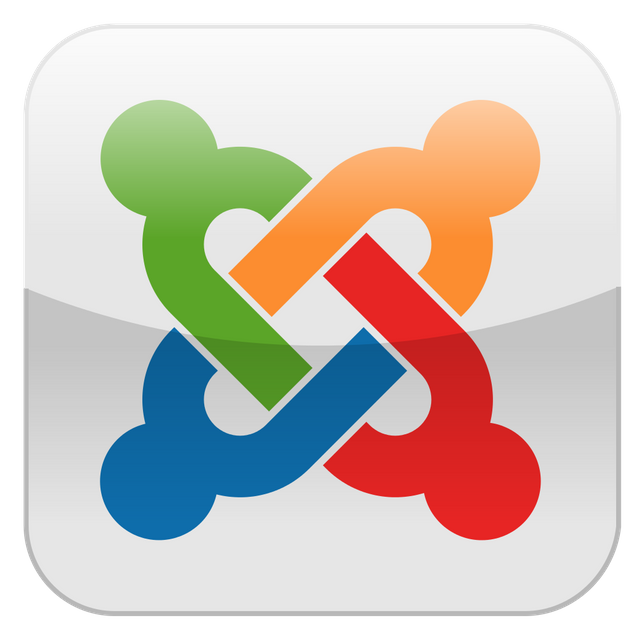 Source Wikimedia CC0
Project details
Project name: Joomla!
Description
Joomla! is a free and open-source content management system (CMS) for publishing web content.
Over the years Joomla! has won several awards. It is built on a model–view–controller web application framework that can be used independently of the CMS that allows you to build powerful online applications.
Joomla! is one of the most popular website software, thanks to its global community of developers and volunteers, who make sure the platform is user friendly, extendable, multilingual, accessible, responsive, search engine optimized and so much more.

This project was born in 2005 and over all these years hundreds of developers have work to improve it.
There are over 2 millions of websites created with Joomla!.
Here you can find many of them, including some of the most relevant owned by famous people, brands and companies, such as Michael Phelps, Italian Ministry of Foreign Affairs and International Cooperation and others.

Why this project
This is the second project I work on, since my beginning as an approved translator. I'm very glad my Language Manager @mcassani proposed Joomla! to me, because it's very challenging to give my contribution to such an important, popular and useful software like this. I had the chance in these last years to create, together with my husband, a couple of websites for our business; being free to build, maintain and modify your website whenever you like, it's something very convenient, instead of trying to explain your ideas to someone else, even if professional.
It's quite easy to use Joomla! and it offers plenty of templates and extensions to customise your website.
This project has been previously translated by other users covering the 82% of the total: being such an important and huge software, there were still more than 20000 words to be translated.

Contribution Specifications
Today I'm presenting the sixth report about my work of translation from English to Italian of Joomla. With this contribution I reached the 94% of translated project, rendering around 10000 words so far.
This job was about some interesting feature regarding for example security and configuration: I learnt what is HSTS, a security policy mechanism created to protect your website from hacking attacks like one specific called "man in the middle"; NONCE (number used once), that is random number used in cryptographic communication to prevent replay attacks; furthermore I met new items as SECURITY HEADERS, the use of Blacklist and Whitelist and "Remember Me" Plugin.
Translation overview
Here you can have a proof of some string I had to translate:
About Nonce
Enable the whitelist for specific inline scripts using a cryptographic nonce (number used once) for all scripts and styles using the Joomla API. Specifying a nonce makes a modern browser ignore 'unsafe-inline' which could still be set for older browsers without nonce support.
About "Remember Me" Plugin
In conjunction with a plugin which supports a "Remember Me" feature, such as the "System - Remember Me" plugin, this plugin creates a cookie on the user's client if a "Remember Me" checkbox is selected when logging into the website. This cookie can be identified with the prefix joomla_remember_me and is used to automatically log users into the website when they visit and are not already logged in.
About HSTS
HSTS means that your domain can no longer be called without HTTPS. Once added to the preload list, this is not easy to undo. Domains can be removed, but it takes months for users to make a change with a browser update.
This option is very important to prevent 'man-in-the-middle attacks', so it should be activated in any case, but only if you are sure that HTTPS is supported for domain and all subdomains in the long run! The value for 'max-age' must be set to 63072000 (2 years) for recording.

Languages


SOURCE LANGUAGE: English
TARGET LANGUAGE: Italian
To check my previous experiences as a translator you can consult my application
Word count
Words Translated: 1058
Proof of Authorship
You can lookup Crowdin project on the following link, as well as the summary of my activities.

Credits
I'd like to thank @davinci.witness and @utopian-io for this wonderful project I have the pleasure to work in and another big thank to the italian team, especially to the LM @mcassani, my proofreader and mentor.