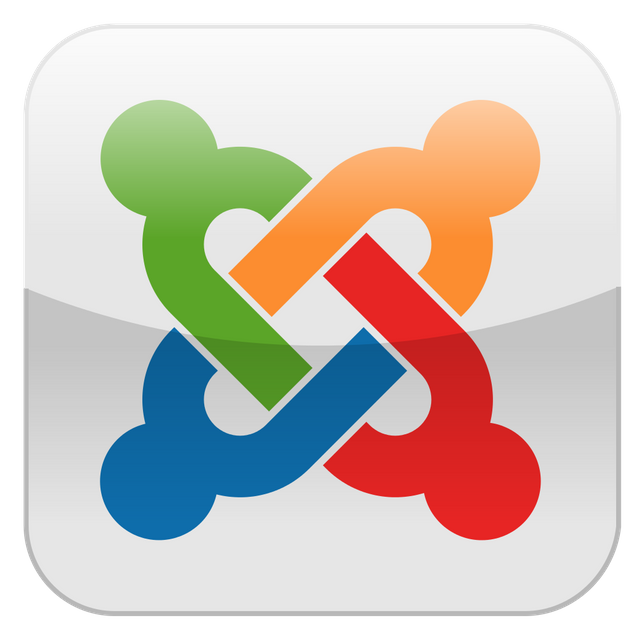 Source Wikimedia CC0
Project details
Project name: Joomla!
Description
Joomla! is a free and open-source content management system (CMS) for publishing web content.
Over the years Joomla! has won several awards. It is built on a model–view–controller web application framework that can be used independently of the CMS that allows you to build powerful online applications.
Joomla! is one of the most popular website software, thanks to its global community of developers and volunteers, who make sure the platform is user friendly, extendable, multilingual, accessible, responsive, search engine optimized and so much more.

This project was born in 2005 and over all these years hundreds of developers have work to improve it.
There are over 2 millions of websites created with Joomla!.
Here you can find many of them, including some of the most relevant owned by famous people, brands and companies, such as Michael Phelps, Italian Ministry of Foreign Affairs and International Cooperation and others.

Why this project
This is the second project I work on, since my beginning as an approved translator. I'm very glad my Language Manager @mcassani proposed Joomla! to me, because it's very challenging to give my contribution to such an important, popular and useful software like this. I had the chance in these last years to create, together with my husband, a couple of websites for our business; being free to build, maintain and modify your website whenever you like, it's something very convenient, instead of trying to explain your ideas to someone else, even if professional.
It's quite easy to use Joomla! and it offers plenty of templates and extensions to customise your website.
This project has been previously translated by other users covering the 82% of the total: being such an important and huge software, there were still more than 20000 words to be translated.

Contribution Specifications
This report is about my 8th translation work on Joomla. Once again, having few spread words and sentences left to be translated in the majority of Joomla folders, I decided to proceed approaching the whole file list, following the descending order.Therefore I processed multiple directories, completing the rendering of some small piece to get to 100%.
In the last part I dedicated myself to a couple of bigger files like en-GB.com_workflow.ini and en-GB.com_media.ini.
Until now I have reached the 97% of the total words and there are less than 3000 words remained, so I think I'll finish this project in 1 or 2 sessions.
Translation overview
Here you can have a proof of some string I had to translate:
About Hathor
The Hathor administrator template style is set as your personal or global default administrator template. Please note - any new features for Joomla will only be available with the Isis template. We recommend that you switch your default backend template style to Isis. You can do this by selecting the button below. This will only change the default setting for the administrator template, if you have access to it, as well as your personal default style, if necessary. It does not change the frontend template or any other user's settings.
About Session metadata
When enabled, this plugin will clean optional session metadata from the database. Note that this operation will not run when the database handler is in use as that data is cleared as part of the Session Data Cleanup operation.
About System Cache
Specify which URLs you want to exclude from caching, each on a separate line. Regular expressions are supported, eg.
about-[a-z]+ - will exclude all URLs that have 'about-', for example 'about-us', 'about-me', 'about-joomla' etc.
/component/users/ - will exclude all URLs that have /component/users/.
com_users - will exclude all Users component pages.

Languages


SOURCE LANGUAGE: English
TARGET LANGUAGE: Italian
To check my previous experiences as a translator you can consult my application
Word count
Words Translated: 1043
Proof of Authorship
You can lookup Crowdin project on the following link, as well as the summary of my activities.

Credits
I'd like to thank @davinci.witness and @utopian-io for this wonderful project I have the pleasure to work in and another big thank to the italian team, especially to the LM @mcassani, my proofreader and mentor.