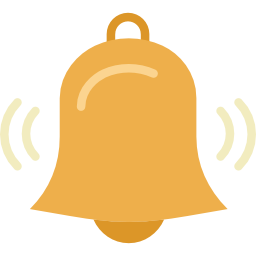 Repository
https://github.com/adasq/remind-me
What is the project about?
One another STEEM blockchain-based bot. It's name is @remind-me. You can mention him in your comment in order to create a reminder.
Why?
The truth is vast majority of posts gets obsolete after payout is being made. If a post (or a comment) includes a promise, a prediction or a bet, you can create a reminder in order to verify it in future. I hope it's going to spark interesting discussion, once again, but at the time perspective.
On the other hands, you can use it for an ordinary use-cases, including future event (dlive stream reminders etc).
How it works
Mention @remind-me in any comment (as presented in an example below). Then,
you will be responded with the reminder creation confirmation comment.
when the time will pass, you will be notified (by mentioning you) in another comment.
An example: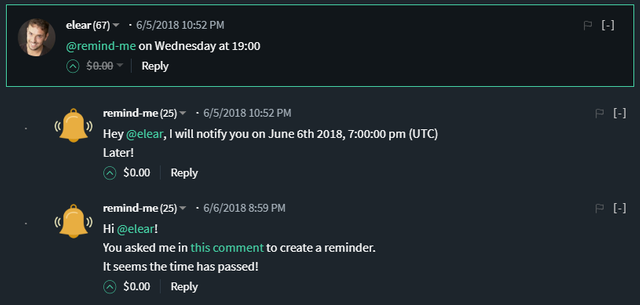 See the full comment context here.
More examples:
@someone, you have just told BTC is going to hit 20 000$ by the end of 2018. 
let's verify it later...

@remind-me on 01.01.2019 12:00

Next live stream is scheduled for tomorrow, same time?
@remind-me in 48 hours

@someone2 I bet this post will receive 300 upvotes... before payout day...
@remind-me in 7 days.

And even more examples...
@remind-me in 30 minutes
@remind-me in two months
@remind-me on 1 April 2019
@remind-me tomorrow
@remind-me on Wednesday at 18:50
Technology Stack
It's a nodejs based application. The one and the only source of truth is a STEEM blockchain (steem package), so there are no third-party data stores collecting information. App architecture is driven by queues. This includes:
add reminder registration comment queue.
add reminder resolution comment queue.
create blockchain comment queue.
fetch block from STEEM blockchain queue.
Why queues? It is ease to maintain, control a flow, retry when error occurs etc. Queues are managed by better-queue package. Reminder date is being retrived from user comment within chrono-node package.
What's more I'm using helper packages, including moment, lodash, uuid, nconf.
Instead of a wall of text, I prepared a diagram presenting general flow of the app: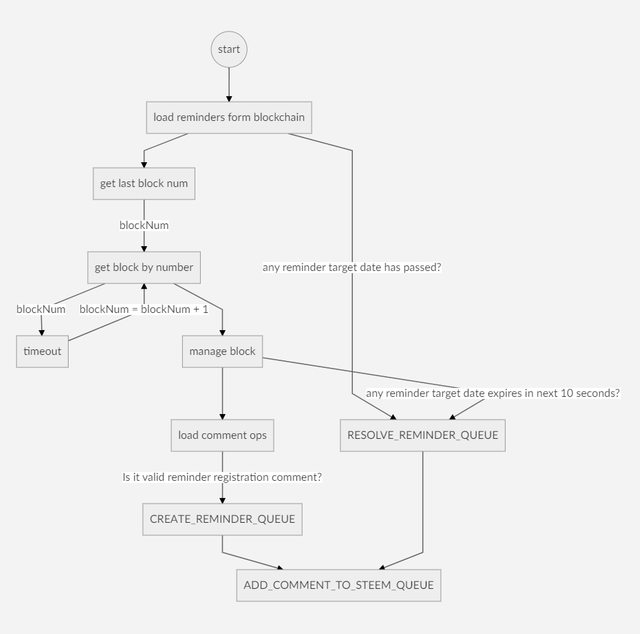 Rules!
RULE 1: Use it in comments, ONLY
Calling @remind-me in posts won't create a reminder.
RULE 2: Keep "@remind-me" and a target date in one line
OK:
...
@remind-me in 10 minutes
...

WRONG:
...
@remind-me
in 10 minutes
...

RULE 3: UTC
You should be aware, that a bot creates a reminder in UTC.
RULE 4: 3 reminders per user a day
To prevent spamming, one account might create three reminders per day.
Roadmap
I am planning to add "reuse reminder feature", which is basically a way of reusing existing reminders among a group of steemians. (Another person can upvote you reminder, so he will also be notified, when the time passes).
I believe SMT / communities will bring some new capabilities, that might extend the app with new features.
How to contribute?
If you feel there is a value in the project, feel free to post your ideas, feature requests, improvements:
https://github.com/adasq/remind-me/issues
GitHub Account
Cheers people!