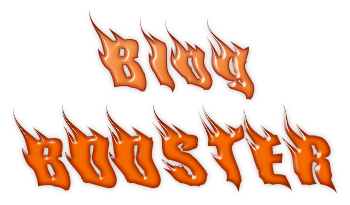 A new era for BLOG BOOSTER
I am now running the Postpromoter upvote bot!
This is undoubtedly positive for you and your posts, as you don't have to wait for my unstable owner to come and promote your posts.
Send a minimum of 0.005 SBD or STEEM to @blogbooster, and your post get an upvote from me. But not only that; you also get a BOOST with multiple upvotes from my curation trail!
🔥🔥
Think about this; you get 5,6, maybe 7 upvotes, for the cost of one!
Higher bids give higher upvote from me!
But wait; it gets even better!
If you send 0.1 or more you also get a resteem to my 4200+ TRUE followers!
Requirements for your post;
Minimum 20 minutes old
MAX 5 days old
No NSFW post
That's it.
Have fun getting BOOSTED!
(My owner will occationally make free resteem posts so make sure you still follow me)
(No refunds below 0.002 because of bot war problems)