UpFundMe: First Aid Kit Supplies #1
So @upfundme is back and has made a token and is making a site and stuff. Cool, no? We have a lot of great projects here on Steem, and I really hope more people will be able to use UFM to get their ideas funded.
If you read my blog, you might know that I've been working on a goal of getting trained in various first aid classes, and getting a good first aid kit. I've taken Mental Health First Aid, and Red Cross First Aid/CPR/AED so far. Currently I am trying to get my kit all purchased and set up; then later I will try for a wilderness first aid class (which are available through REI locally, I looked). I'm an anarchist, so I want to be able to help my community, and this is a way I can do that. Ergo I call my wish list for it on Amazon "mutual financial aid for mutual medical aid," because first aid I can do, but I am poor. LOL
So since UFM is back and encouraging people to use the tag again, I thought I would try doing a UFM for individual pieces of my first aid supplies. Since Steem is so low price-wise right now, I figured I would aim for the cheapest thing on my list, which is Steri Strips: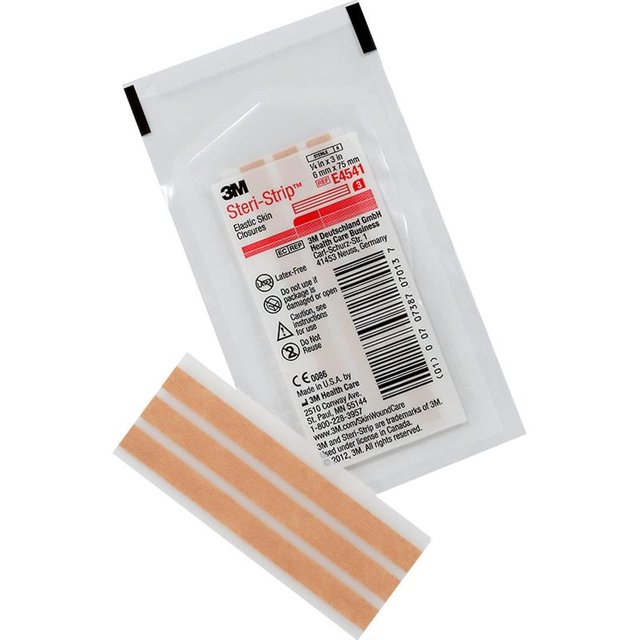 As a bonus, I can buy them with free shipping, so I don't need to wait until I can afford a $25 Amazon order before I can buy it.
In the past, I did an UpFundMe to buy a solar lantern in an effort to make myself a little less dependent on dirty energy and the subsequent electric bill, and succeeded in getting that! :D But I started it when Steem price was way higher, and even though I got lots of votes and even donations toward my cause, reaching my goal never got any closer because I would gain as much as the price of Steem lost. Originally I was aiming for a lantern AND a solar panel so I could charge devices on it, but in the end I made the executive decision to just buy the lantern with what I had raised and not do the panel at this time, so at least SOMETHING came of it!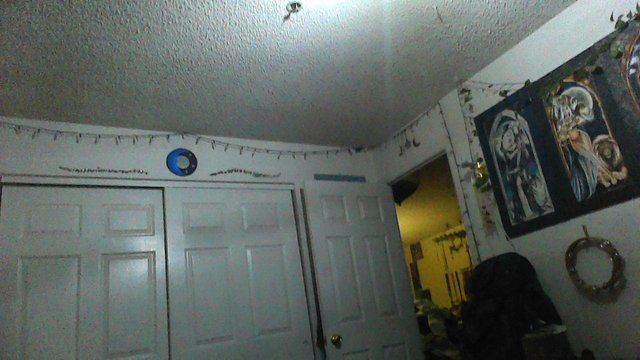 The lantern works great, BTW - this is my bedroom lit up with it hanging from the ceiling on a hook. It's not in the photo itself because I was just trying to show how bright it was without giving the camera massive glare.
So I'm hoping aiming for the smallest things now while the price is low will make this an attainable goal. ;)
Why don't you just buy a pre-made first aid kit, Phoenix?
Because a) they are actually really expensive for as much actual supplies as you get in them, and b) I am allergic to latex - and a lot of people are - so I wanted to make sure everything in my kit is latex-free. Johnson&Johnson/Band-Aid brand first aid supplies, with the lone exception of plain gauze, all have latex, for example - so I couldn't get one of those. So I painstakingly found all latex-free versions of things online. And since they all come in giant packages, I will be supplied for a long time!
Let's Talk Numbers
The current price of Steem as I write this is 20 cents (ouch!). The price of the Steri Strips is $4.94. So my goal is 25 Steem.
The way UFM works is that I take the liquid payouts of this post and all subsequent posts about this project and I put them toward my goal, and I update it every time with the progress so far.
So that's it! Thanks so much for your upvotes and helping me to build my first aid kit. :) Steem on! <3
The List (if you're wondering):