Ah ha ha, yeah I'm doing two UFM crowdfunding posts this week. I have a minor alteration plus this way I'll reach my goal just a bit faster. :)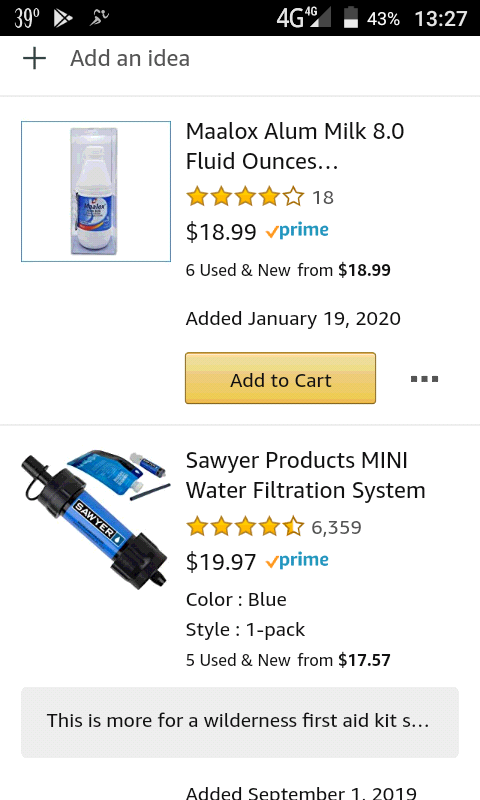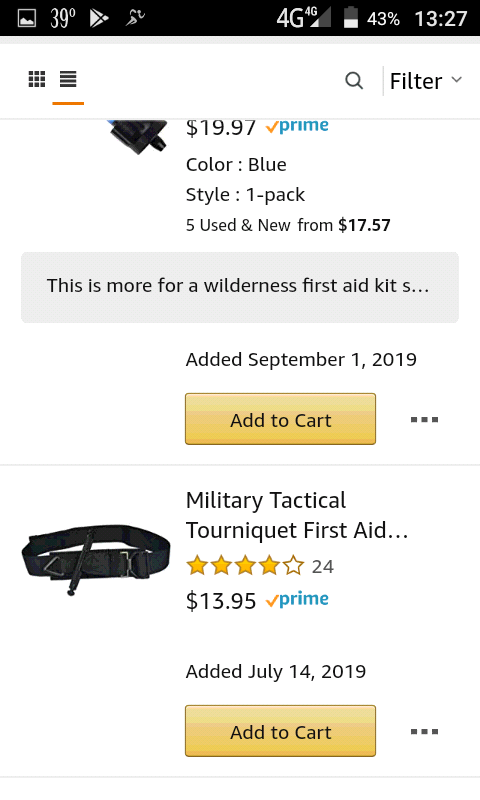 So I went ahead and ordered the alcohol prep pads today, since I needed to buy cat food and tack on another 5 bucks to get free shipping. So I decided to not count them toward my goal amount and instead add on the alum milk that is next to impossible to find.
So on the week 23 post, I had a goal of $42.56 for a tourniquet, emergency water filter, and prep pads. Now my goal is going to be $57.14 ($52.91 + an estimated $4.23 in tax) for a tourniquet, emergency water filter, and alum milk.
And that will really be the end of building my kit!! :D
So as of week 22 I'm up to $15.36 (since week 23 hasn't paid out yet), so that means I have $41.78 to go!
And now I get to feel a little happy getting another piece for my kit in the mail this week. :)
Sooooo close to completion!
Thank you to everyone who helps with upvotes and donations to help me build my first aid kit! <3
Phe :)