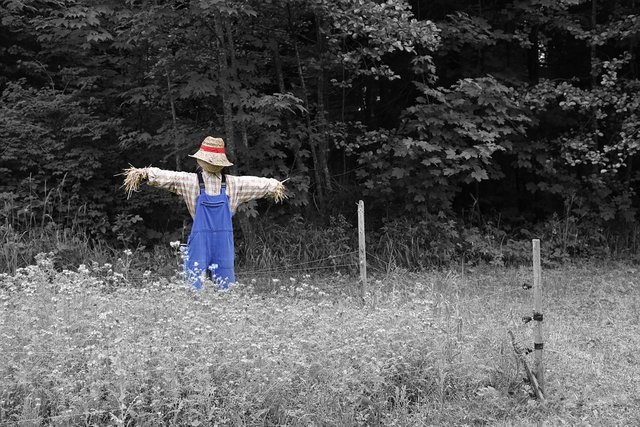 Pixabay
Our ecodesigned product of the week is Scarecrows.
From an oral interview with 100 persons, we realized that more than 80% of the people burn or throw-away their old/unwanted or damaged clothes in the landfill and that not up to 5% of them knew the environmental impact of textile waste and the textile industry.
This explains why we are collecting old/unwanted clothes from people, mending them and distributing them to people who are in need such as orphans, prisoners and underprivileged people of our community.
When we collect these dresses, we sort them. The last grade of textile waste and old clothes which are not be qualified to be used for the production of ecodesigned products or for resuse are used to produce scarecrows for farmers and conservation.
Farmer-animal conflict has led to the loss of most protected species. After sowing their seeds, most farmers always have conflict with animals which come to eat their seeds and in most cases, these farmers always shoot and kill these animals or poison these animals because they want to protect their farms.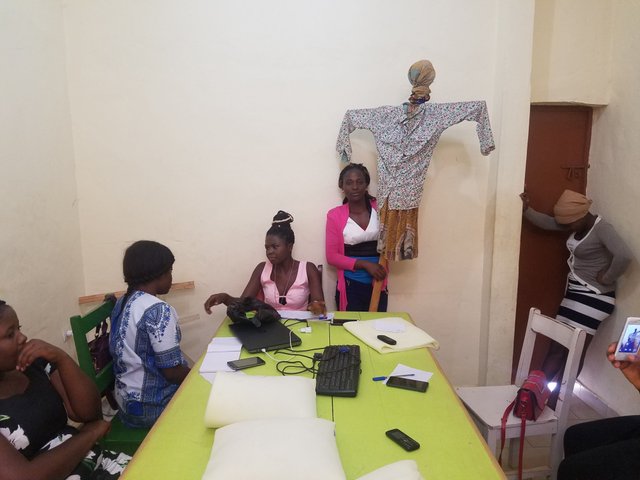 Trainees of @ecodesigns during a scarecrows training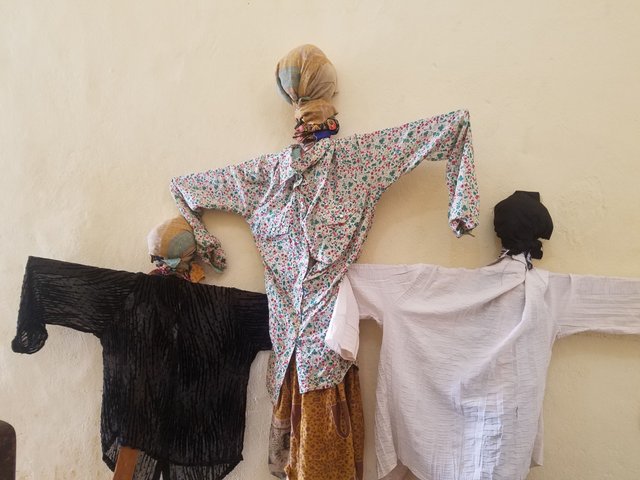 To solve this problem, @ecodesigns has trained her trainees in the production of simple and effective scarecrows that can effectively scare away animals from farms hence secure agricultural productivity and reduce animal deaths resulting from farmer-animal conflict.
For the future, we are thinking forest fencing with scarecrows to restrict animals in the forests from invading and destroying people's farms hence protect these animals.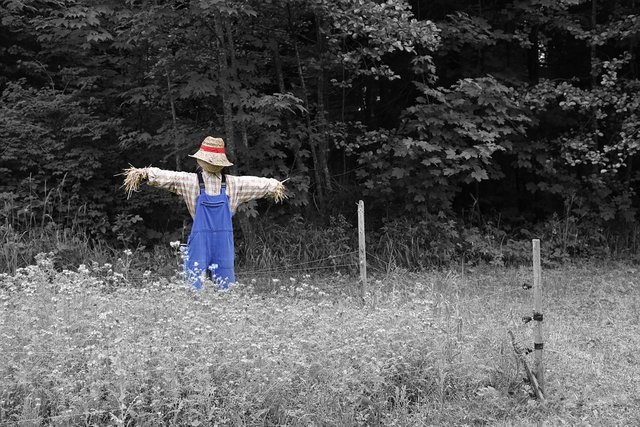 Pixabay
Instead of burning your old clothes or throwing them in the landfill, you can use them to make scarecrows and donate to farmers around your community so that they can use it to scare-away animals and guarantee food productivity and save the lives of some animals.
We can do more but we lack materials and machines to increase our textile recycling and women empowerment project. We have 11 trainees and 02 Training Directors but have just 06 machines which are not enough for the 13 young girls who are striving to get empowered as well as clean-up the world. It is for this reason that @ecodesigns is striving to raise funds to purchase 7 machines so that we can double our productivity and improve the effectiveness and efficiency of our textile recycling and fashion designing training.
1. Delegate @ecodesigns Steem power. We appreciate any amount of SP Delegation.
3. Donate @ecodesigns Steem or Steem Dollars
4. Follow, Comment and Resteem @ecodesigns posts
5. Support @ecodesigns on Fundition to purchase more equipment to train more women and girls in textile recycling and fashion designing hence contribute in reducing youth unemployment, inequalities and poverty, improve the health and wellbeing of people and contribute in cleaning up the environment.