Let me specially thank @surpassinggoogle for this opportunity and for the immense "surpassing" contributions he has made so far on Steemit, of which a lot has benefitted from, myself inclusive.
I joined Steemit 13 days ago after several procrastinations, and I would say that this is one of the remarkable decisions I made last year.
So what are the amazing adjustments that have happened happened in my life so far since I found Steemit?
RESPECT FOR TIME

Through Steemit, I've realized that sometimes the only thing you have to do to make your life more meaningful is to have respect for time. Steemit has helped me in managing time more effectively. From alloting time to writing, typing, reading of other people's posts, to commenting, replying comments and building healthy relationships and connections.
More fascinating, is how I've been able to apply this to other aspects of my life.
Steemit is a business, and in business, time counts!

A NEW DIMENSION OF GIVING

I have had virtual contacts with great givers from this platforms, even though I'm yet to meet some of them in reality. The likes of @ejemai, @surpassinggoogle, @ewuoso, @tojukaka, @samstickkz, @vic-essien, @mritsnobigdeal, @nexrules and @peterwrites (whom I've had first hand encounter with).These men and many others have given their time, passion, energy, resources etc to see others grow on Steemit. The multiplying effect of this is that, it has inspired many of us, myself inclusive to do same.
Giving is an extended form of love, and you can't truly love without giving. Steemit has shown me this kind of love, and this love, through giving is spreading like a wild fire. The beautiful part of this is that; you multiply yourself when you give on Steemit, as you get to see people you've helped, helping others. I've imbibed this new dimension of giving and I'm grateful for it.

END OF FRIVOLITIES

After joining Steemit, I had to stop all unnecessary activities, that wasn't yielding much or added significant value to my life. After completing my NYSC year at Delta, I came back to Uyo to attend my school convocation, and since then I've been engaged in many business activities of which some ended in futility, though not the activities per say but the results. But so far Steemit has helped me generally, to drop frivolities in my life and move on with necessities.

INCREASED SOCIAL LIFE

How Steemit has successfully become an international social hub is what I also find quite amazing. I've made friends on Steemit both at the local and international level within these few days. I recall vividly, the kind, friendly and powerful comments I got from @ervinneb and @mitneb on my first post. Let me seize this opportunity to thank @mitneb for her exceptional project of supporting and encouraging non-native writers and speakers of English language, well done. I remember also, how @samstickkz and @tojukaka made it easy for me to access them at my initial stage of joining Steemit.
Outstandingly, as a group is the Uyo Steemit Community where I also belong, this place is filled with beautiful and great people who have all helped, in boosting my social life with daily meaningful interactions.

SHARPENING OF SKILLS

Unlike other social media platforms that left most of us just average, Steemit came and dug our innermost dormant potentials. I would say this again, that Steemit has successfully become the converge of intellectual giants from all parts of the world. I have improved on my writing and research skills in my quest to deliver superb, quality and life-changing contents.
I made a post sometime ago about, "7 Reasons Why we can still expect God's miracles in our life" and in the comment section, I found a man who has been broken by life circumstances share his experiences. I couldn't help tears, I literally cried from reading a comment. I only prayed that the post, serve as a succor to his pains.
Just like @ejemai said, I have learnt how to write from my heart.
Steemit was the brand we yearned long for, now she's selling our brands to the world. Steemit is the future we were waiting for, now we have it today!

OPPORTUNITY TO LEARN

Ever since I joined Steemit I have put my heart and soul into learning. I have learnt by reading other people's posts, I have learnt by making and reading comments, I have also learnt from interactions. When I am thirsty for knowledge, Steemit becomes my Knowledge-hunger antidote, it quenches my thirst completely. I am learning, relearning and unlearning so many stuff everyday.
Most times, I spent time to go through people's posts painstakingly, so as to make meaningful comments and contributions, as well as criticisms when necessary, eventually learning something from the process.
The mammoth flow of knowledge on Steemit is glaringly unquantifiable.

PATIENCE AND PERSEVERANCE

Character wise, Steemit has helped in strengthening my character as a person. I have come to appreciate patience and perseverance as virtues than ever. Sometimes I make a post, invest quality time, energy and resources into it and at the end, the output is not up to $1 (Hahaha), this can be very discouraging. And other times, I make a post and then see a positive difference. Steemit has also helped me to be more grateful, consistent and supportive.
I have learnt to love and support people from all backgrounds, without looking for a common ground with gender, age, race, language or educational qualifications.

SOURCE OF EARNINGS

Finally, here is the attraction that brought most of us here. Steemit has served as a source of income to many, as we eventually get rewarded from our posts, and from other money-making activities from Steemit.
Let me stop here, I look forward to learning and growing more on this platform. I hope you found this story of mine impressive.
ALL PICTURES AND IMAGES WERE GOTTEN FROM PIXABAY.COM AND FROM MY PHONE GALLERY.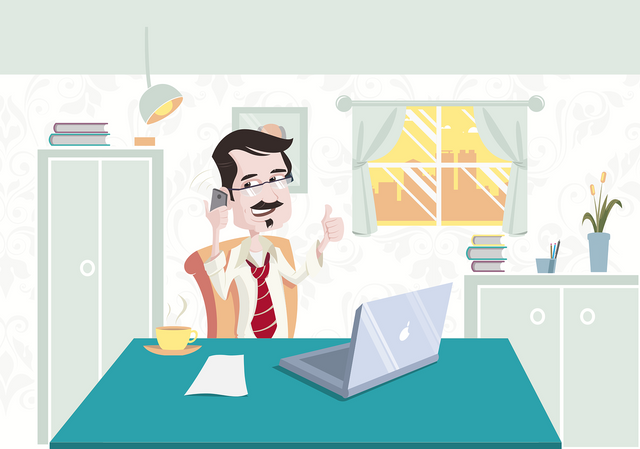 Thank you for reading.