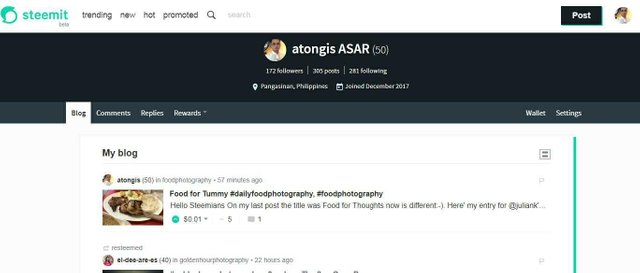 ---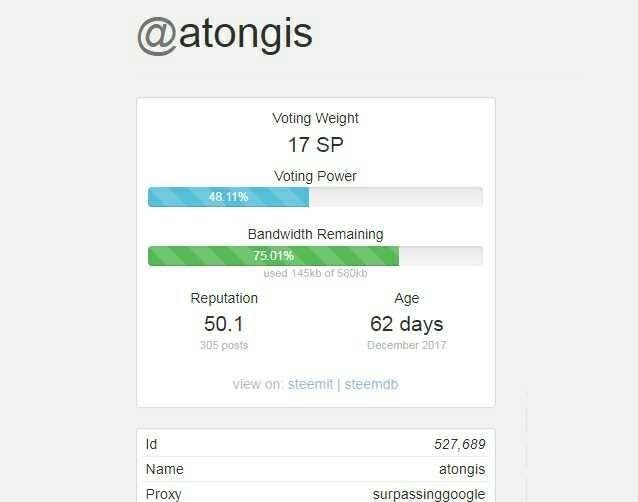 ---
Happy Monthsary to me! :-)
It's my first month as steemian. You might ask why is the picture shows that I've been here for 62 days already. Yes my account was approved 62 days ago. But I started my journey here late, January 27, 2018, 10:57 PM to be exact. Which means I missed about 32 days since I became a member here. I missed the time when most cryptocurrency were on their peak, including Bitcoin and Steem of course.
---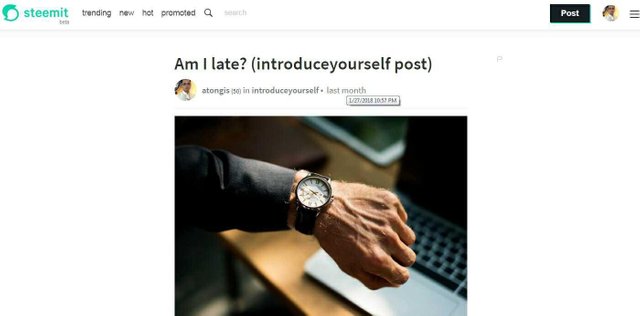 ---
Well nobody "can turn back the time", "time only moves forward". So let's go!
---
What happened during my 30-days journey here? I must say It is tough starting from scratch, struggled a lot at first. Look at my stat few hours after my first post.
---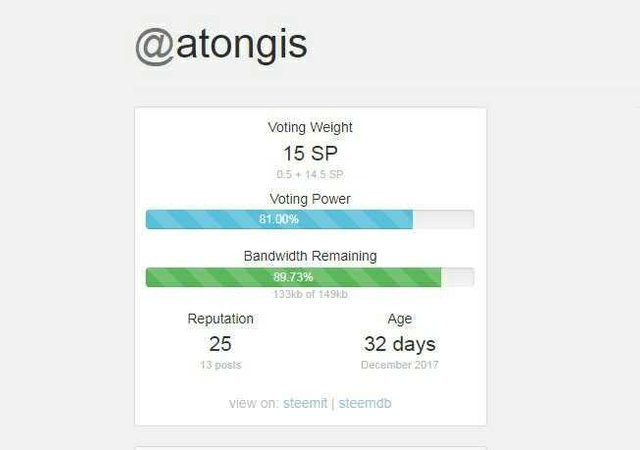 ---
At first I was hesitant in many things, I don't know where to start. But then I slowly got out of the box and got my rhythm at last.
While moving forward I set some goals to achieve for 30 days, first is to reach 50 Reputation and exceed 15 SP.
---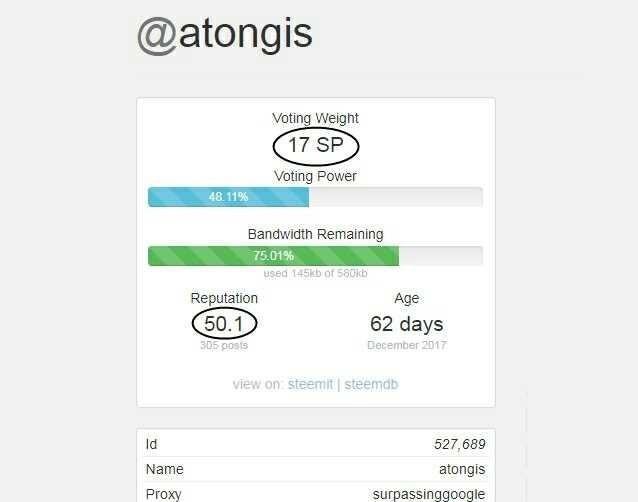 ---
Congratulations to me! Haha. I achieved it. For me it's an achievement already.
No man is an island
I can't achieve it on my own of course.
So allow me to thank those people behind that achievement.
First, thanks to my brother the handsome & supportive @iyanpol12 who introduce me this wonderful community, and another handsome guy @dunkman he's also my brother, to my girl @el-dee-are-es for her support(support her also :)), to my friends here @sn0white, @shula14, @saskia, @yadah04, @franbel , @jetskie, @jysui, @sisonengg, @maki07, @cutirenskei
, @shawmeow, @juwel, @jannie98, @manilyn09, @katrinelaparan27.
Also to @hr1, I don't know him, a big thanks to him for all the upvotes :-)
To sir @good-karma for his nice app, I'm using it now, very helpful app.
To @juliank, @brumest & @howtostartablog for their contests and challenges.
To others that I can't remember right now, Thank you
And of course to the one who has a great impact on my journey here @surpassinggoogle, Thank you so much!
---

---
That's all for now!
Thanks,
@atongis ASAR
screenshots are mine
---
Feel free to visit my previous post:
MONOMAD PHOTOGRAPHIC CHALLENGE - SATURDAY SILHOUETTES - AIRPLANE
MONOMAD PHOTOGRAPHIC CHALLENGE - FRIDAY - YELLOW FLOWERS
Pedestrian Lane - #streetphotography
How to Avoid Acid Reflux?
Perfect Combination - Dried Fish & Tomato
MONOMAD PHOTOGRAPHIC CHALLENGE (SKY VIEW IN THE FIELD)
Before The Sun Hides - #goldenhourphotography
ATM (Smartphonephotography)
Salad for Breakfast(dailyfoodphotography)
---
connected with these wonderful people
---

To show some appreciation to the guy called @surpassinggoogle for his generosity & kindness,
Let's support him as a witness by visiting https://steemit.com/~witnesses and vote him,
type "steemgigs" at the first search box.
And give him witness by visiting https://steemit.com/~witnesses again,
type "surpassinggoogle" in the second box as a proxy.


also a big thanks to @hr1 & @iyanpol12 for continuous support

---