I don't remember if I ever started some kind of upvoting service!
Every day I find out that somebody has sent me from 0.001 SBD to 0.5 SBD trying to get my attention, with memo that contains link of some post or without it! But I don't see any point of it, since I am not a whale, just a average Steemer trying to improve my own rewards and posting. In last year a lot of things happened and I really needed money! Life is unpredictable and shit happens, you cant control it and I was forced to power down a bit! If I never powered down, I would have around 16 000 Steem Power but I still wouldn't be a whale or even a dolphin! I don't know what some users here think that I am and it's really not comfortable when you see something like that in your wallet!
That made me think about my own actions!
I hired few of those mercenary whales dozens of times to upvote my posts! Now I see bad side of it and all that reminds me on politics of my country!
I live in a country where rich becomes richer and poor becomes poorer! We are not ruled by common sense but by those who have enough money to adjust the law and state's institutions for their own benefits. The money is a false god and he bribery is a tool with which you can achieve all you want.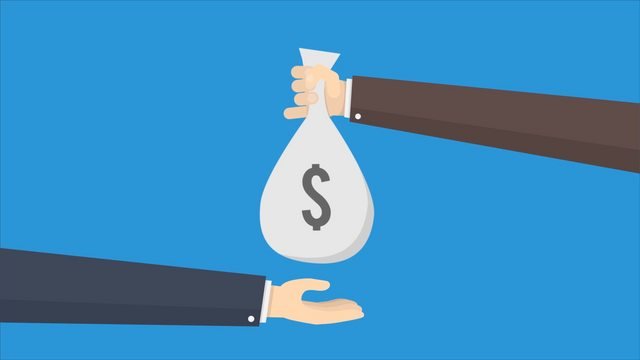 I'm trying to fight that system with empty pockets, plans for better future and I can be everything but NOT LAZY! My brain is constantly busy and, step by step, it is getting closer to some solutions for my family's future. I am not a greedy person and I don't have big needs to satisfy! A smile on the faces of those who I love is the best reward that I can get!
If I upvote you because you sent me some tip, I would betray everything what I stand for! So, from now on, I will not use @randowhale, @booster or @minnowbooster anymore for myself, only to help other that I want reward them but I can't with my own Steem Power!
I kinda already have my own upvoting service and these are the rules: make a good post, if I find it and if I like it, I will give you my upvote! That's the only way I do it! Thank you!