An Evening Pooja at Ghats of Ganga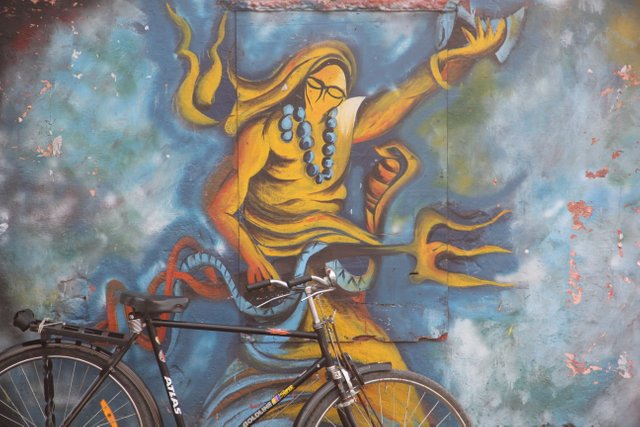 Dear Steemians!
These captures were taken during evening Aarti at the Ghats of Haridwar, Uttrakhand, India.
Ganga Aarti Haridwar is performed at Har Ki Pauri Ghat in Haridwar. Ganga Aarti is one of the most important attraction at any Ghat where The Holy River Ganga passes through. Visit to Haridwar is not complete if you have not seen its Ganga Aarti.
Meaning & Importance Ganga Aarti
Ganga Aarti means prayer for River Ganga. Prayers are dedicated to gods and godesses. River Ganga is not just a river in India, It is Divine Mother. River Ganga gives life in the form of water. The same water also removes sins when you take a dip in its holy water.
River Ganga also gives liberation to souls. Its not just a river but whole culture itself. Historically millions of people are living on the bank of the river ganga. For agriculture her water is still precious for India.
River Ganga is considered godess which was originally living in heaven. Saint Bhagirath made a long meditation to give liberation to his ancestors (reduced to ashes due to curse of sage Kapil). He was blessed with Ganga by gods. Lord Shiva held her to reduce her mighty flow. When Ganga flow on the remainings of acncestors of Bhagirath they got Moksha (Liberation from the cycle of death and rebirth).
Following the same tradition still Hindu people offer remainings of their dead relatives (after bunring the body) to the river Ganga and expect the moksha for them. In the name of the saint Bhagirath river ganga is known as Bhagirathi at the source and gets name Ganga when it is meeting Alaknanda River at Devprayag.
Since hundreds of years people are considering river ganga as holy river and it became part of thier life where they come to get moksha for their relatives which passed away and to remove thier sins. The Ganga Aarti is kind of thanks giving to River Ganga.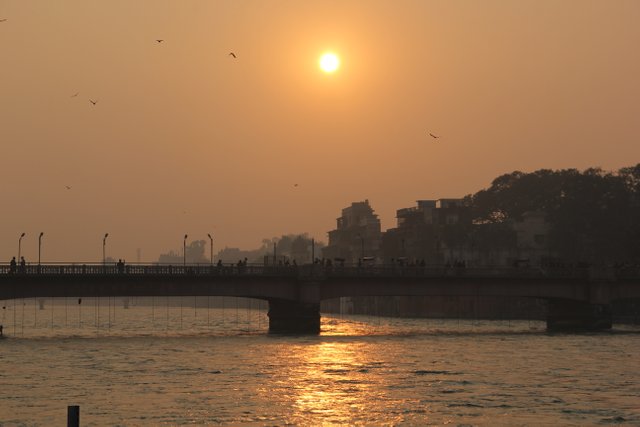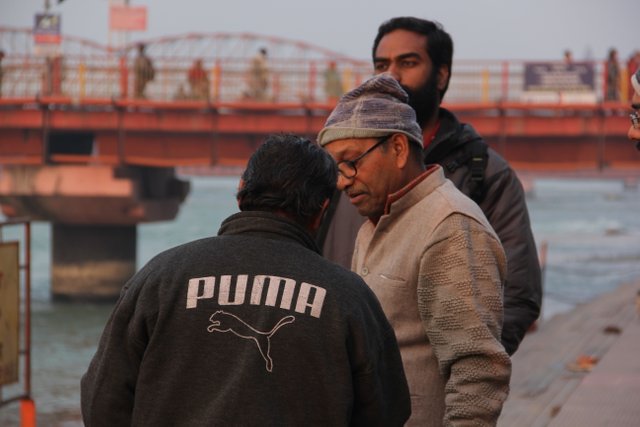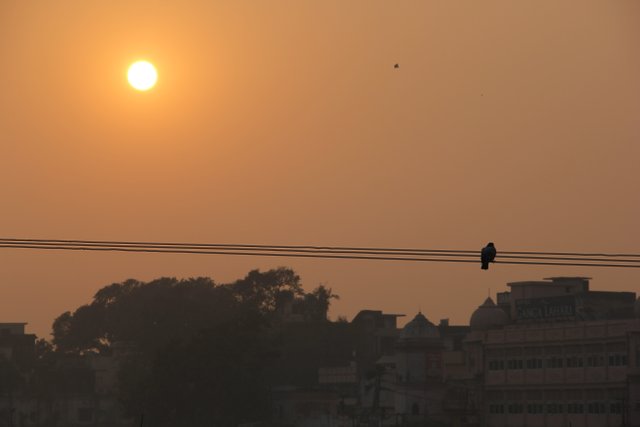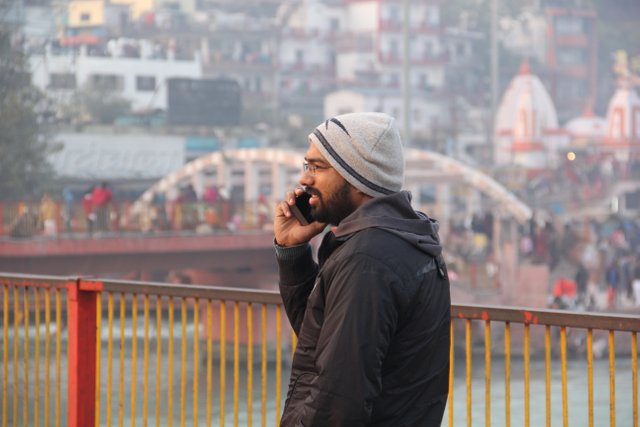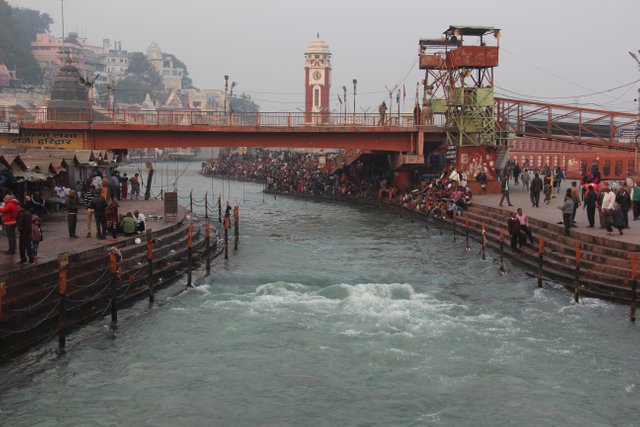 A local food !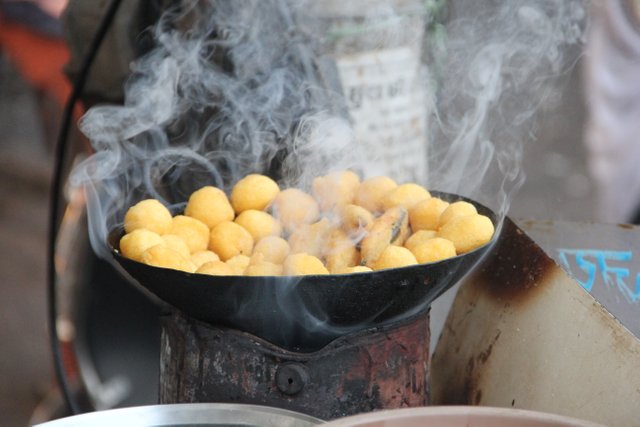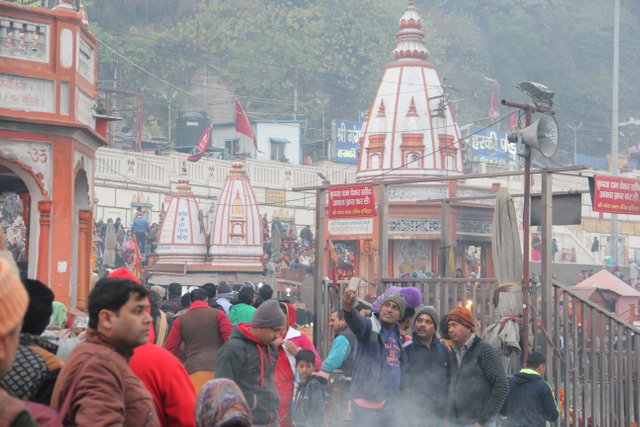 History of Ganga Aarti
It is very difficult to say when the tradition of Ganga Aarti started. However the Ganga Aarti at Har Ki Pauri was started by Pundit Madan Mohan Malviya in 1910s. Recently he was awarded as "Bharat Ratna" highest civilion award by Indian Govt. The small island infront of Har Ki Pauri Ghat is named after him.
Aarti starts around 5:30 PM onwards !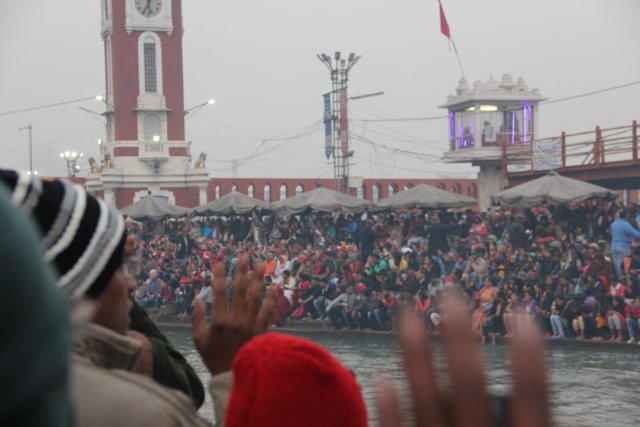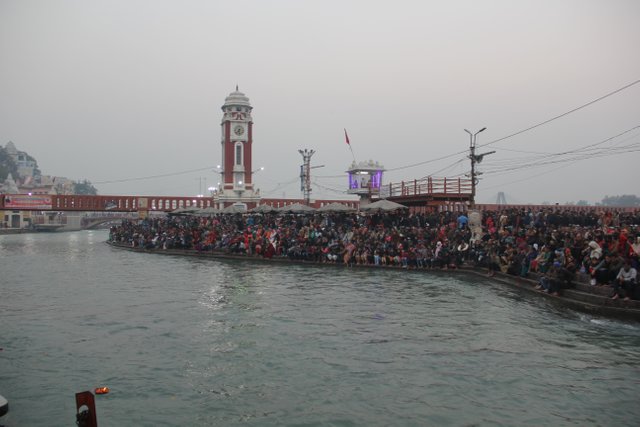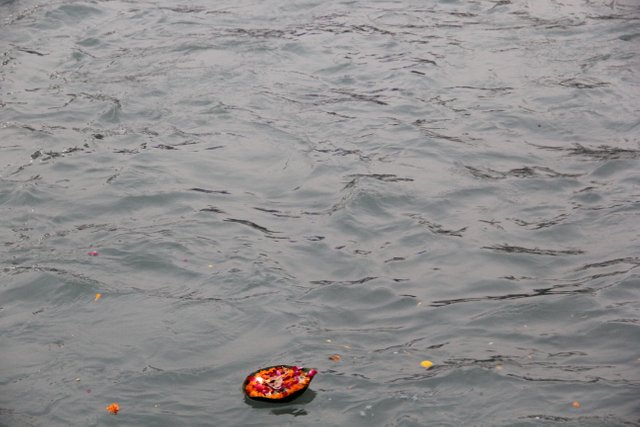 Amazing Aarti lamp captures in dark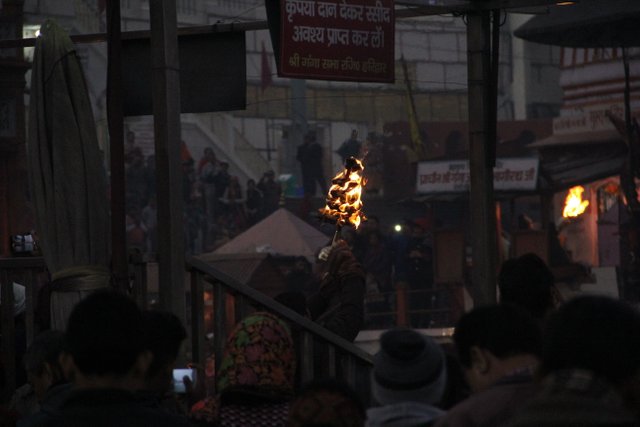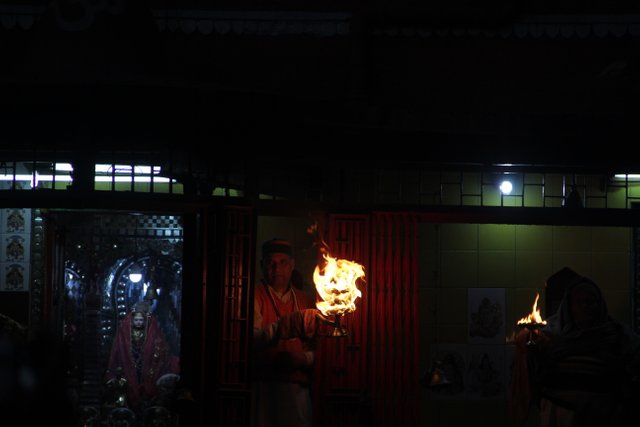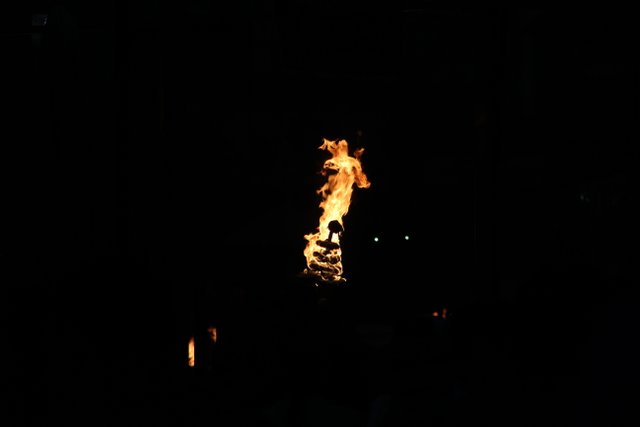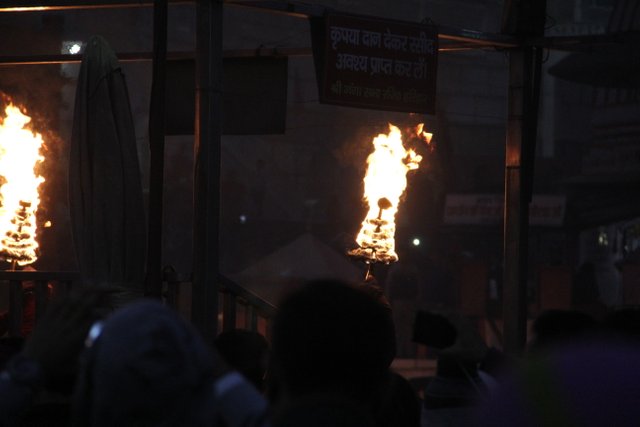 A famous restaurant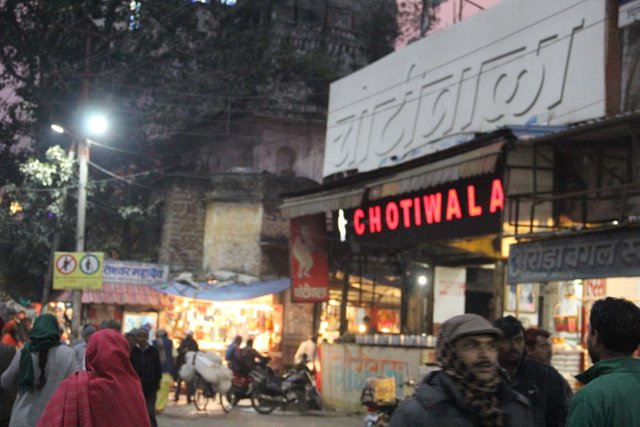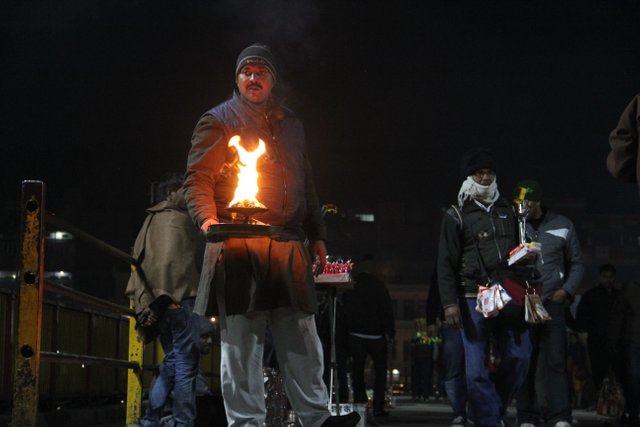 A Calm view form bank of Ganga!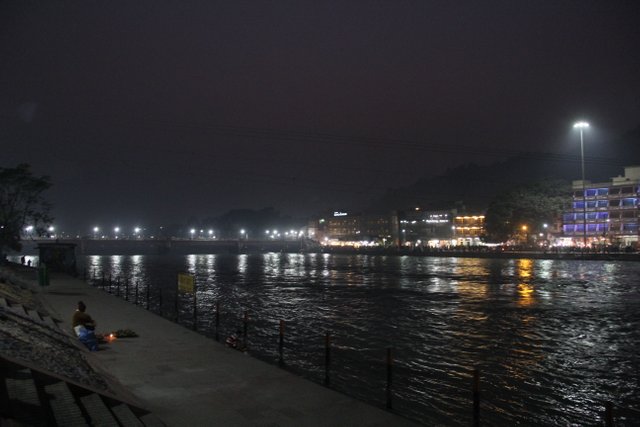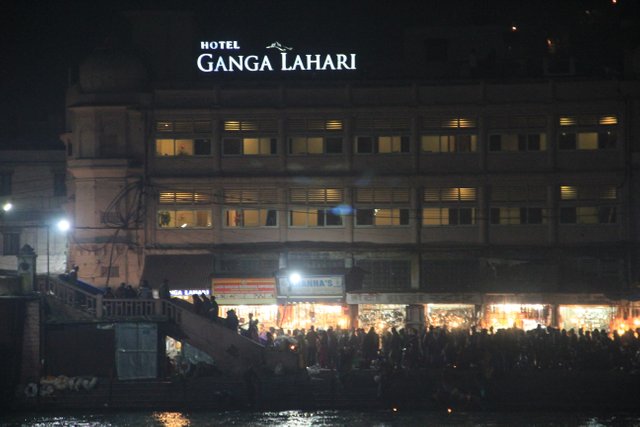 If you like the blog and wish to follow similar topics, Do follow me @devrajsinghrawat.

Stay tuned and keep rocking !
Thanks to my friend Mr. @naveenkolli who had evident this trip along with me and contributed some of awesome clicks !