This time last year I sold out of bitcoin - bought dash.
Dec, 2016 I bought 1000 dash at $9 because bitcoin was not performing as expected any longer.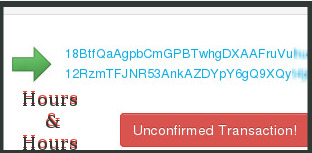 In early 2017, I was down on shapeshift because I owned all dash and people were coming to me to buy bitcoin. Its sad that after a year of high fees, battles, finally a fork, another fork and a futures market opening, this coin is still unusable as cash. Imaging paying for groceries with bitcoin and you can't leave for 2 hours (or several days) and the people behind you can't check out until your bitcoins get recognized by the network
Frozen foods melted
Ice cream on the floor. Well I have had angry buyers wondering why they aren't receiving their coins in Starbucks casual meetings for over a year. Now I send bitcoins instantly within the bitshares network. Sent in 3 seconds like Steem.
They may wait two days to send them out. But they had to have that name
"bitcoin"
Me? I don't touch that stuff any longer. Too stressful sending it and watching it in limbo for hours and hours - days?



https://blockchain.info/unconfirmed-transactions
Now ask yourself why the price is tanking...
---