This week sunday my only sister came to our house with her cute little princess doll daughter. She is adorable and cute, her innocent smile can blow anyone's mind. My cute doll niece today go back to her own house with her parents. My niece is only 9 month old and now she can stand up her own, she needs no support and very soon she will start walking and taking. I'm waiting for that day when she can call me aunt. Today morning she went back to her house, they are now on the way and they need six hours long journey to reach their house. She left sweet memories and I have capture some moments she spends at our house.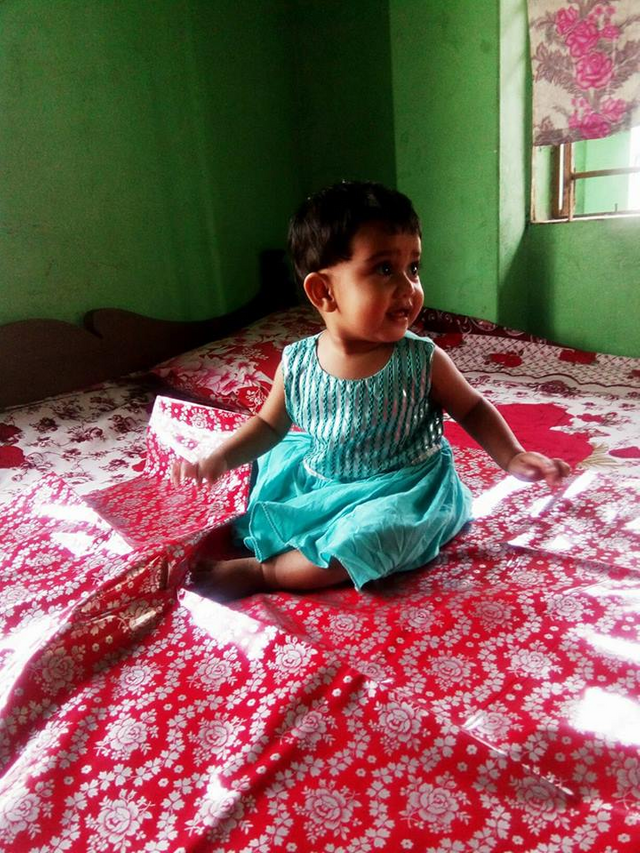 Look at her innocent face, this expression insist me to take her in my arms and kisses her face and its a heavenly feeling when I kiss her cute soft face. Her mom (my sister) give her name ADIRA and it means strong and she has proved that she is strong because last night she fallen down from the bed and her mom cried but she after few seconds stopped crying and react like nothing happen, I was scared because when she fallen down from the bed I got a sound from my room. I ran to see what happen , my sister was so scared, her teardrops make me feel broken inside. I wish her baby always stay safe. She is the first baby of our family.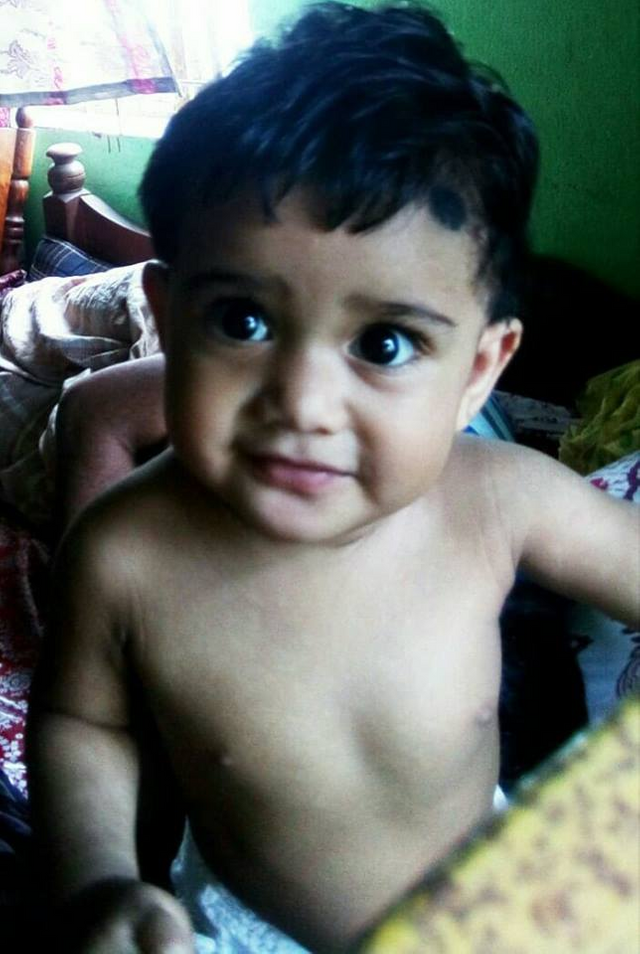 Look at her eyes, there is a magic. Whenever I took her in my lap I feel like she is my own baby no my sister's baby. She makes me feel so special, today in the morning when I feed her some foods she was eating like a sweet little bird, it was priceless moment of my life. She is not my niece she seems my own daughter. I pray to Almighty Allah for her long life and happy life, may Allah bless her with lots of happiness. I bought some gifts before she comes to our house and I make a love frame for her with few gifts I have bought. I bought a red dress as I love the color red and two little bangles and a doll house. After she arrived our house I bought five tiny dolls but I forget to capture the photo of that. She loved to play with those tiny dolls. She is my doll and she play with dolls :)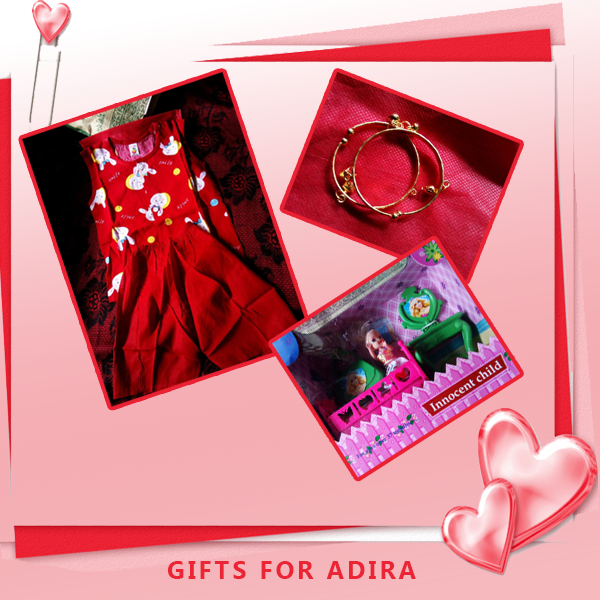 I designed this love frame with those gifts and I have some plans regarding her first birthday. She is now only 9 months old and this july 9 she will turns one year old. Now I'm planning for her birthday and wish to make it special from my side. Hope she and her mom will like the gift from her poor aunt.
Please dear friends,followers and readers pray for my niece, pray for her blessed life and bright future.
Thanks for reading !


Tips on how to start a #ulog by @surpassinggoogle
Please help make it easy for us by keep it one @ulog a day and may it only be @Ulogs.
It is better when a Ulog is "once a day".
It should be about you or events in a day, related to you.
A Quote from @surpassinggoogle:
The "U" in "Ulogs" represents "YOU".
With amassing numbers, it is possible to miss out on some, so please note that the essence of the Ulogs movement is to remove "barriers to entry", when it comes to "mining the human", using each content blog that we create.
For more check out this blog : "The World Needs To Hear From You. Even Steemit Is Calling!" Now, You Can Answer. "Create A ULOG Today". (The "U" in "Ulogs" represents "YOU".)