Hi Steem family,
If you know me well, I am a pro mama of stir fry food and steam food. Because of easy peasy quick cook and non-messy kitchen. When you need to take care of a child with special need (tube-feeding), you want anything without any hassle.
But today is not the case. It is unusual. I didn't know what hit me or maybe some hormonal surge but I had the energy to make this food which I seldom make.
Fried Chicken!
Usually, I would just head off to Texas Chicken to buy them but not this time. Why today I chose to fry the chicken knowing that it would end with oily kitchen and more cleaning time.
The secret was.... My children...
The eldest said, "Mummy, can today cook something different?"
That innocent adorable looks got me! My ovaries exploded and I attempted this.
I told them, "Once in a blue moon, sons. Just once in a blue moon."
Finger-licking good juicy fried chicken drumsticks!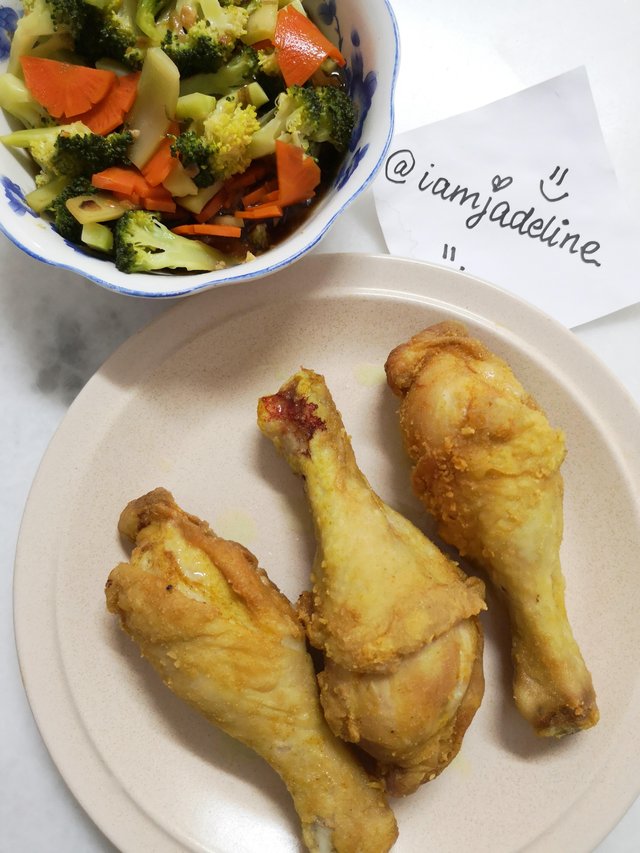 Served with warm rice and a dish of stir fry broccoli and cauliflowers.
How sexy are those, lol!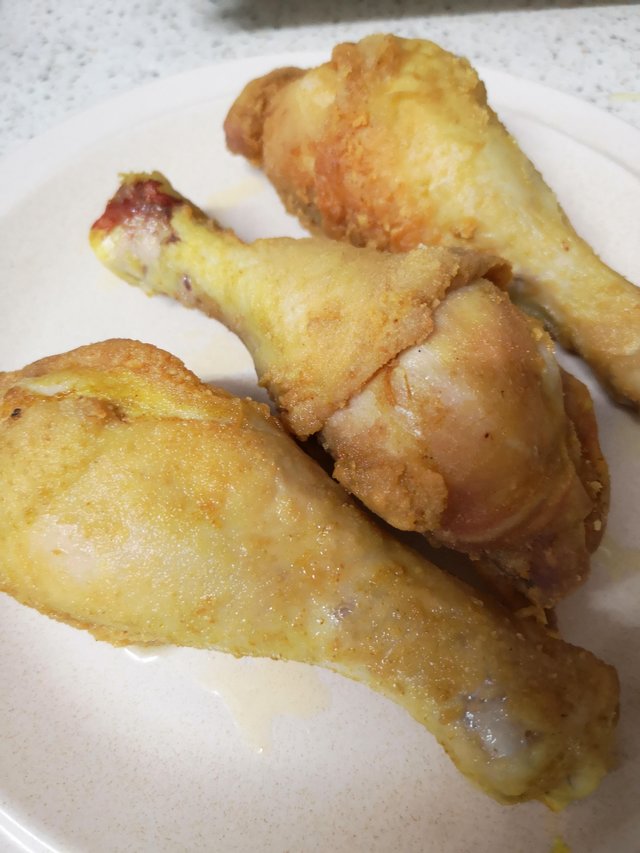 Too bad, when I popped my head into the freezer, I only found 3 chicken drumsticks, so I didn't get to eat except one mouthful for taste. Well, a good reason to cut down calories.
---
They finished up the whole drumsticks with happy smiling faces. I was truly satisfied too. Talking about the love of a mother. Ahem! 😍
Thank U for looking at the drumsticks