ULOG: 02 "Is it true that late eating can make stomach pain ?"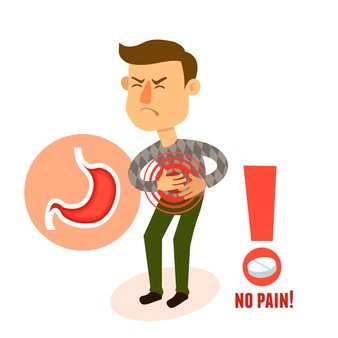 Img source : freepik.com
These complaints about digestion and weakness are often considered cold. So it can indeed be said that eating late is the cause of some cold symptoms.
However, eating late alone will not cause flu. Flu is caused by influenza virus infection in the body, not because of irregular eating.
Besides triggering stomach disease, eating late can also affect the digestive system. Late eating or irregular eating can reduce the energy used to digest and absorb food.
The digestive system processes food continuously for 8-10 hours, so that when we eat irregularly, the body cannot supply nutrients regularly to all organs and cells.
Body metabolism also slows down to store calories in the body so that it can be burned for a long time. This will make us more easily tired, weak, lethargic, even the mood is not good. Activities also became disturbed.
In addition, irregular eating can actually increase weight. Cycardian rhythms regulate the signals of hunger and fullness that can maintain an ideal body weight. When eating irregularly, the body becomes confused when we are full or still hungry.
We might just eat a lot even though we are full. Especially if you skip breakfast or lunch, most likely when you eat, you become crazy and eat a lot. This is what makes the scales rise.