The 2019 edition of the Pennsylvania Renaissance Faire kicked off this weekend, and I was there to participate in the festivities! It's an old faire, and a really big one. There is another near me in Maryland which I have gone to before, but the one in PA was my choice for this year.
I had originally planned to spend the entire weekend at the Faire, enjoying the first day and frolicking, and then spending the second day with my 'good camera'. Alas, it was hot enough that the boy was not able to go back for the second day (and so neither did I) so the only pictures I got were from my phone. Apologies for some choppy photos.
The Faire has a little something for everyone, and though the biggest attractions are those that involve shopping, there are a number of musical events and things for the wee-ones as well, including a child's garden with a number of items for small people.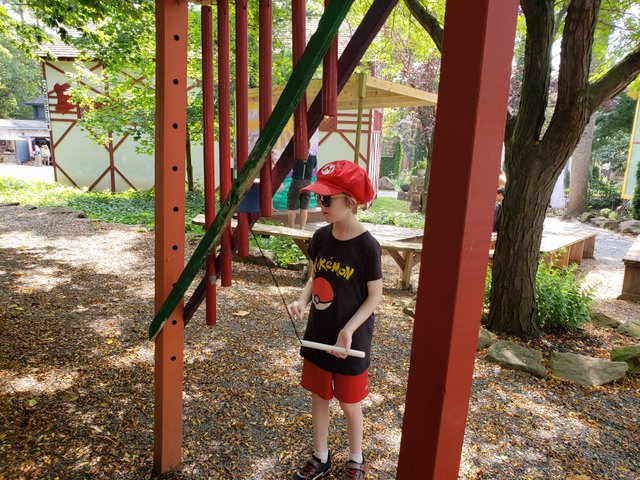 There is a theme every year, and this year's theme has something to do with a newly crowed Queen being courted by potential suitors and such. If one wanted, one could follow the theme throughout the day and watch the story progress. I don't. I'd rather look for the other things to do. There was, for instance, a falconer on the grounds giving an exhibition.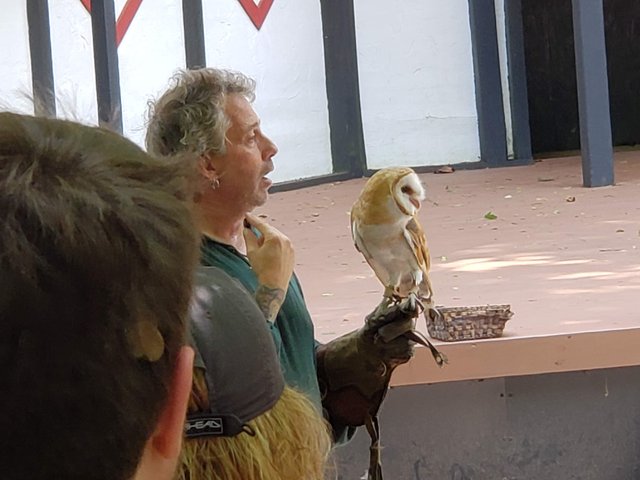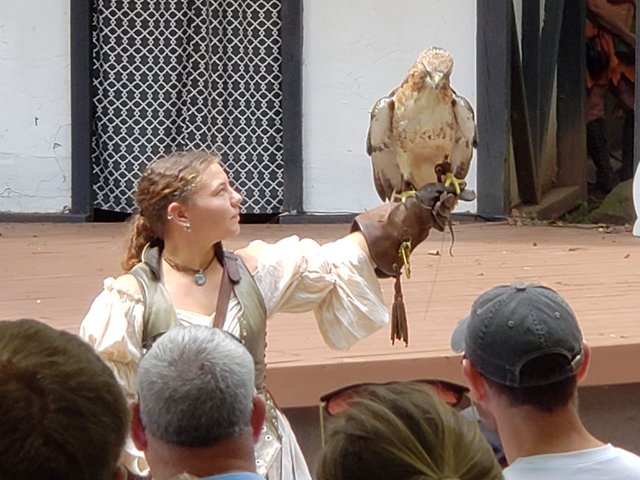 The owl stole the show by literally flying off and not coming back. It didn't fly away, it just went to the back of the building and stayed there. I guess it wasn't interested in performing.
After the falconer I entered an archery contest! this is one of the few times I'll show a photo that wasn't taken by me. I'm in the middle.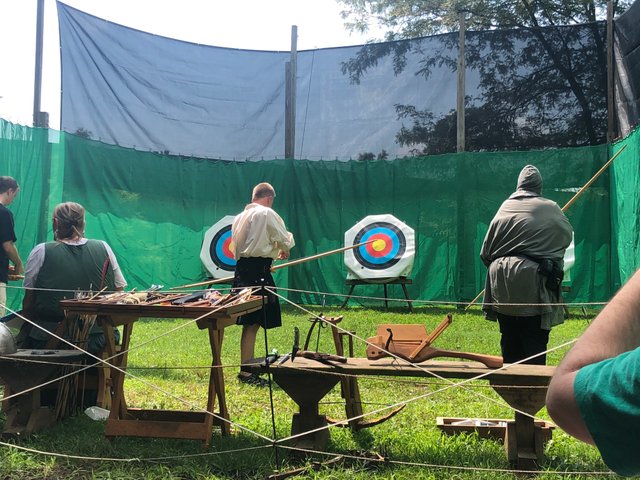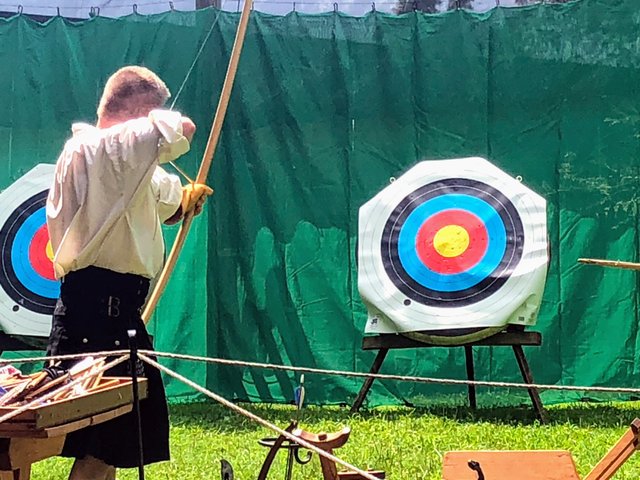 I like archery. I very much enjoy it. I've been shooting for about three years now (maybe four) and it is definitely one of my 'zen' activities. I normally shoot with either a compound or a hybrid bow. The bows in this contest were 'natural' bows with no arrow rests, meaning the arrows had to rest on the finger of the hand holding the bow. It was my first time shooting like this. After the preliminary round I was tied for second! Alas, I was beat in the shoot-out by a better archer, but it was a lot of fun.
After the archery contest we walked by another performance that I really enjoyed. I'm told there were some musicians playing music for this woman to dance to, but I couldn't find them anywhere.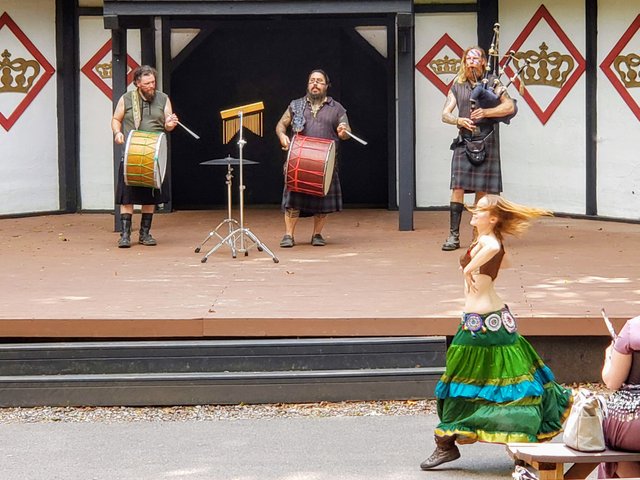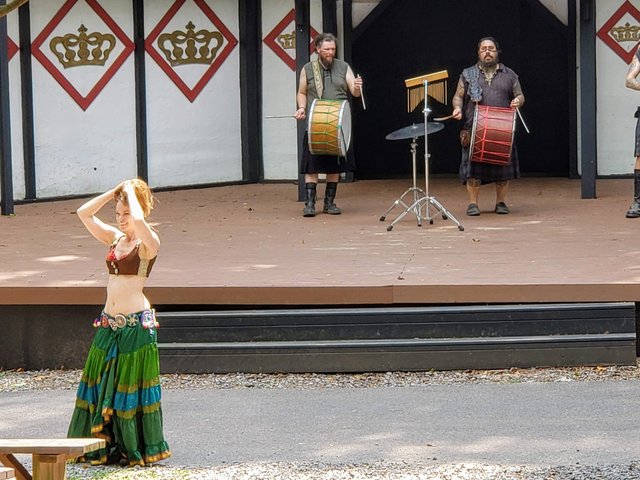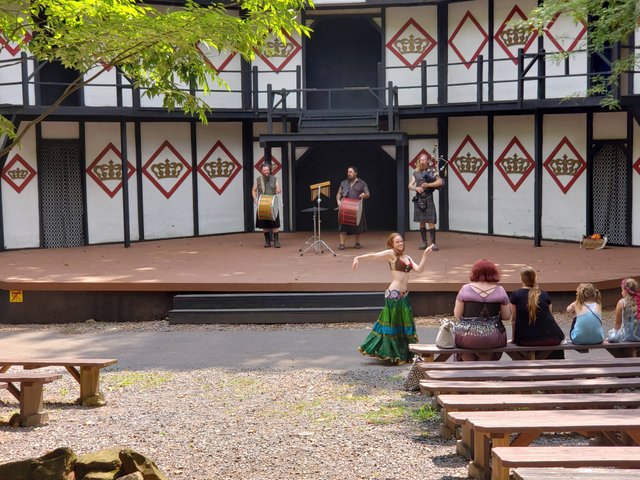 There was music and musicians everywhere, all over the 40 acre plot. It was great fun to listen to. I really enjoy the harp, too, so this was a treat.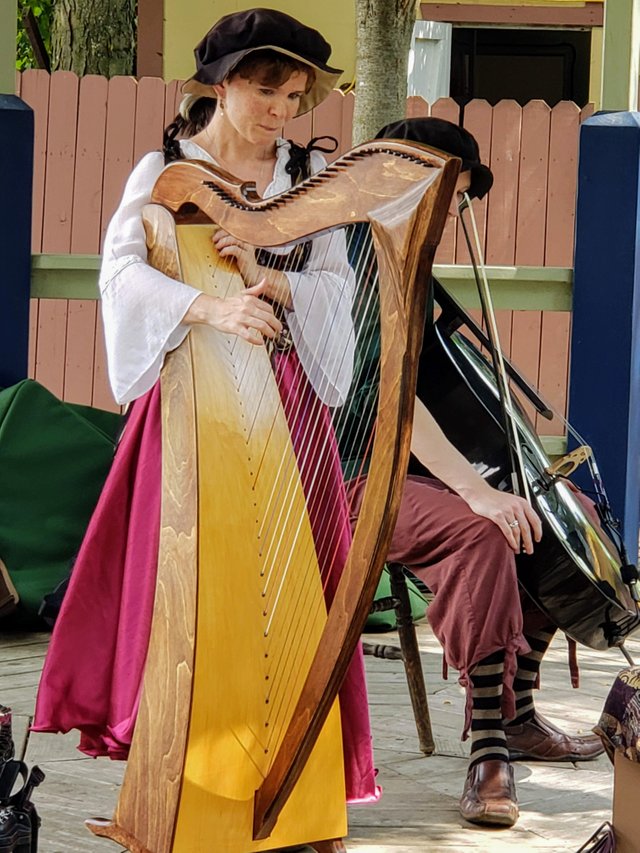 I was half expecting to see @traciyork there! (Hah! Sorry! (not sorry))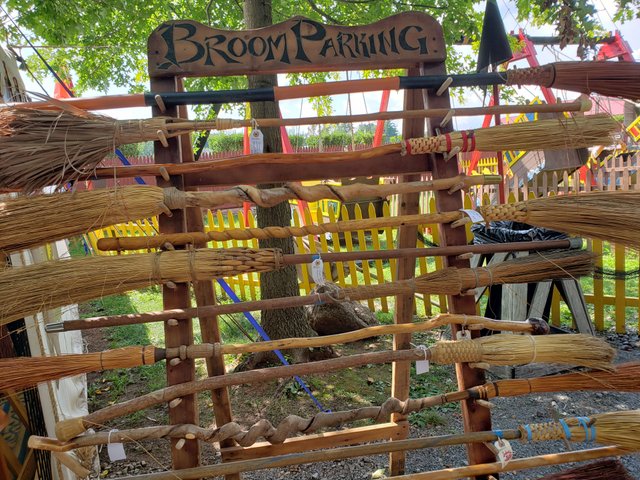 And of course games. Games of strength. Games of luck. Games of... well.. games.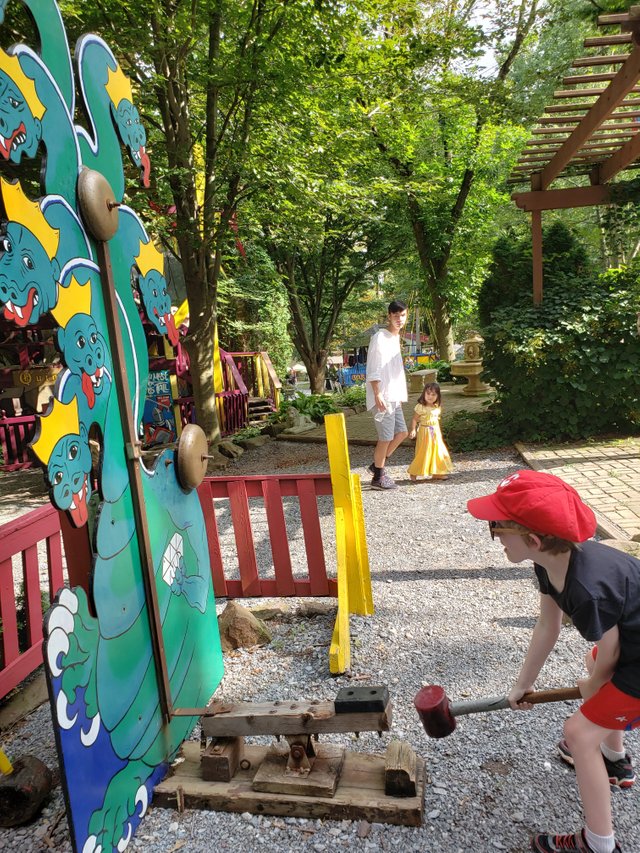 Yes, he hit the top! And he won his coin.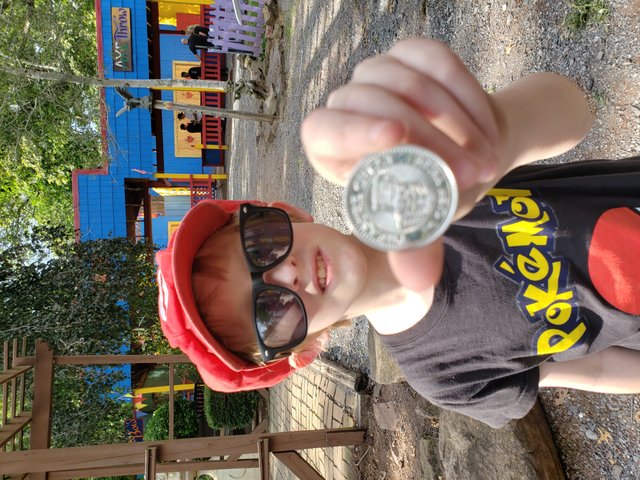 And another coin.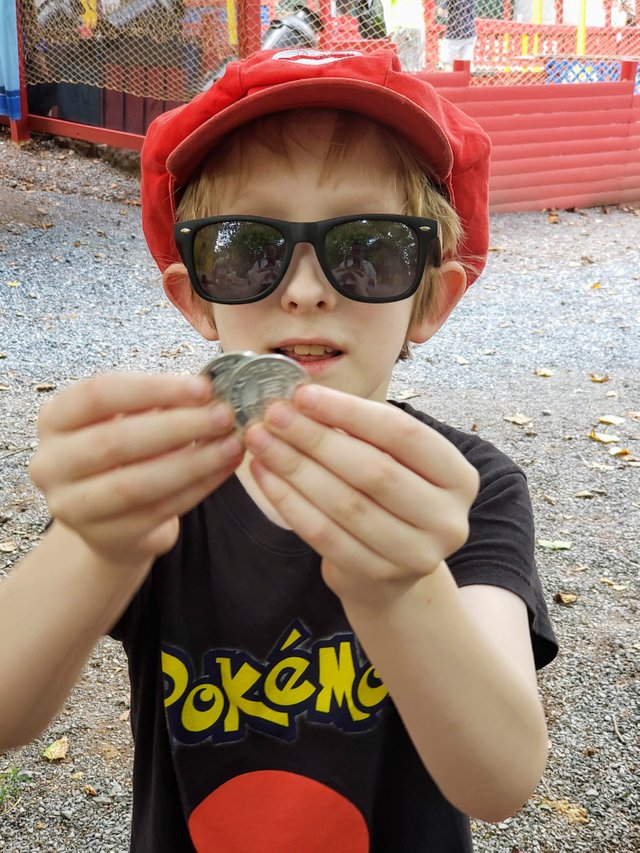 And ultimately a third.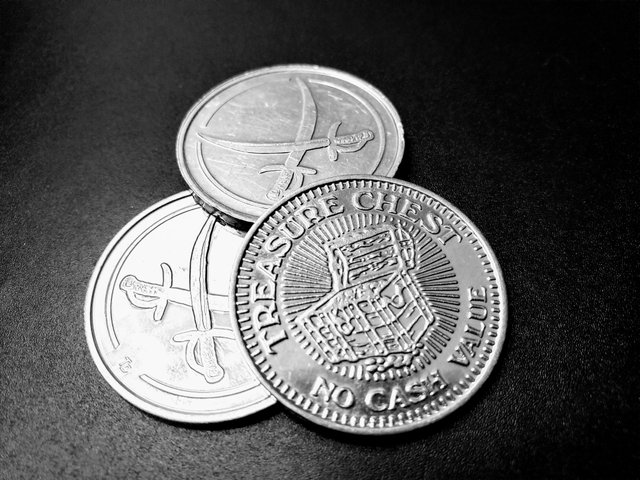 Always a lot of fun. Wish I had my camera for a tonne of photos. Alas, these will have to do.
(c) All images and photographs, unless otherwise specified, are created and owned by me.