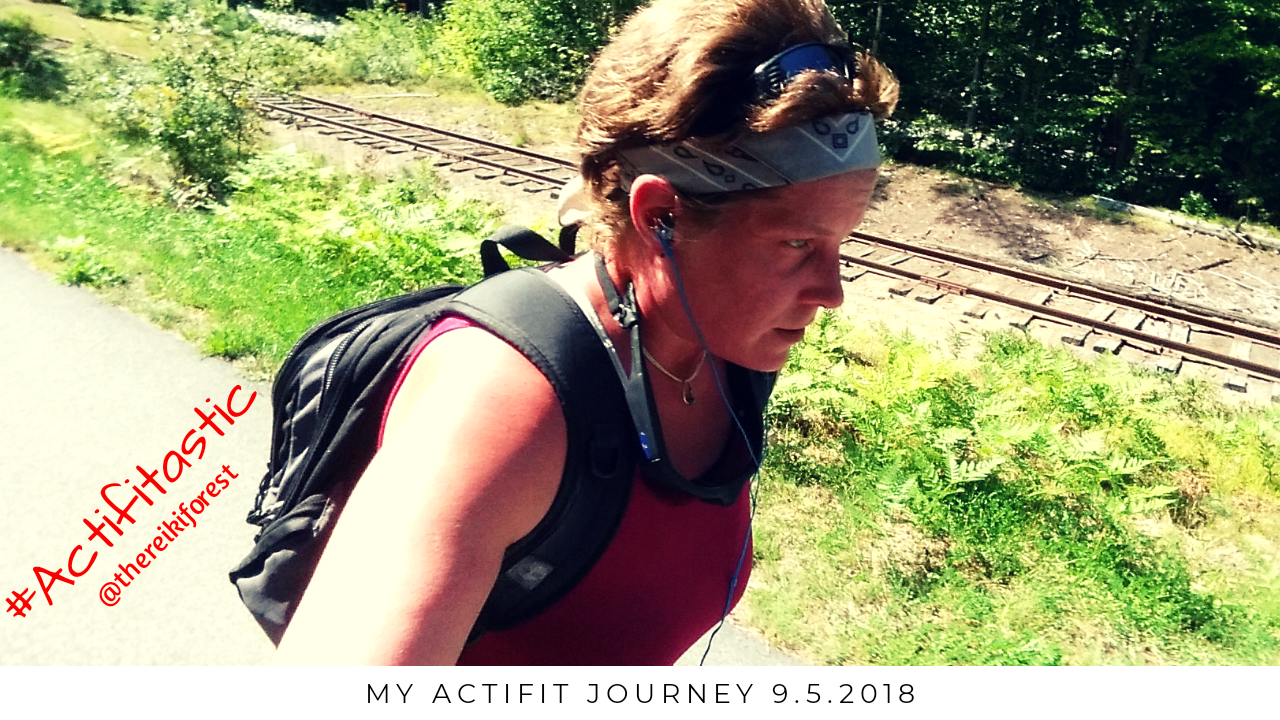 Goooooood Thursday Afternoon Friends & FAM!
How's your week been?
No Doubt as Awesome as you are!!!!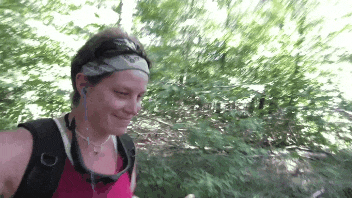 My original plan for this post was to share this bundle of awesomeness as part of yesterday's actifit report card but that's not how it played out, so I am just going to roll with giving this it's very own sacred space here on the beloved blockchain in the unendingly awesome Steemit Universe (or as I like to call it, Steemlandia heheheh)
Basically I'm sharing my pictures & gifs from yesterday's journey (plus a piece of DDGart I made) along with a couple of ways I go about maximizing My Actifit Journey. I suppose one could say it's part of my #ulog #ulogacy, as #myactifitjourney definitely is a big part of it all ;)
Please note that I am not, (nor will I ever be) offering Professional Fitness Advice. I am simply sharing what works for me in my personal quest.
#1) If You've Got Time To Talk, You've Got Time To Walk
This is a spin on something I have heard Farmer G say for years when he refers back to his occupational experiences in life. What he always says is If you've got time to talk, you've got time to stock -- and if you've got time to lean, you've got time to clean. LOL I mean really though, how true is that? Right? It's kinda stuck with me lol not just because of how often I have heard him tell others this lovely saying, but also because it's true...and now more than ever... I am finding this to be a power-full mantra for making progress in my actifit journey.
Here are some ways I put this to good use:
Standing in line at the store? Walk in place.
Waiting for someone who just had to run into the store real quick? Do laps around the parking lot, or at the very least, around the car.
Waiting at the Dr's office for yourself or someone else? Walk in place, do calf raises or even laps around the waiting room
Talking on the phone? Walk around while you are talking! Whether it's around the room, the inside of the house (or office), or get outside and walk around wherever is most convenient for you to pull it off.
I believe we can and should always get creative to incorporate more activity into our day & our beingness...the key is to be smart, stay safe & make our movements authentically. Remember that every little bit adds up -- & progress is progress!
#2) Pour Passion Into Actifitism .. With Our Whole Beingness
I am finding that focusing on a Total Body Workout is the way to go. Just like with walking in place, doing calf raises or employing any other favorite leg/lower body exercise, having a willingness to work with my arms/upper body strength opens the doorway to increased activity levels and overall improvement of total body wellness.
I have tried making walking or blading my main focus of activity to reach my goals, and while it's not impossible, it's a lot harder for me to do so, particularly when I am striving for levels of 50k & up.
I have seen the best results for myself when I am willing to go the extra mile adaptationally. I am not ashamed to bang out some curls, butterflies, shoulder rolls and other workouts along those lines.
Honestly, this day (today Sept 6 2018) would be a total bust for me if it weren't for my method of actifitastic madness haha! Surely I wouldn't be able to pull off the persistency or dedication without the passion. I legit love Actifit. I am thankfully hovering in the 22k zone at present (see below screenshot) which I wouldn't have been able to reach if I weren't willing to just do me and do what I gotta do to reach or at least work towards my goal, no matter where I am at. Sure, I've gotten funny looks LOL but whatever, I believe in what I am doing so it's all good #ActifitProud
Plus, a couple people (lucky people imho) asked what I was doing, and so naturally I spread the word about ACTIFIT. They were intrigued and I really hope they get on board. You know as well as I do (my fellow Actifit Fam at least!) that it's one of the best decisions you can make...to start getting ACTIFIT today...and keep the journey going! Why anyone wouldn't be in love with this Blessing is beyond me.
That's all for now <333
Remember...
Every Day is a Great Day to be #ACTIFIT!
Bright Blessings & Much LOVE
Thank you for visiting.. & As Always..
Thank You for BEING YOU!
InJoy the Journey ~ See you again soon

@thereikiforest - @Actifit Moderator | Chat with us on discord
Visit our website | FAQs | Android app tutorial | Video Tutorial


Join us @steemitbloggers
Animation By @zord189
Credit for the awesomeness #SteemitBloggers text dividers goes to the one & only @jaynie
join me in supporting Our Boy Terry by voting @steemgigs for Witness