My aunt (mama's younger sister) and Godwyn visited us again last night. It's really fun spending time with them even for a short time.

They arrived in our place late in the afternoon. I had a couple of night classes, so we ate earlier than usual. After dinner, my younger cousin said that he's craving for some Jollibee (a famous fast food chain in the Philippines). Since we ate very early, there's a tendency for us to get hungry later that night, so my aunt asked my papa to call and have some Jollibee delivered. Yay! Free food!!! Thanks aunt!

I finished my classes around 8 that evening, but I still have a special class with my senpai at around 9, so they decided to wait for me before we eat the food aunt bought for everyone.

My class with my senpai is just for 30 minutes, but we often go beyond because we're both too talkative. lol I told him about my cousin and he was so interested in him. I called my cousin and they got the chance to talk to each other. Senpai was so impressed, it made me proud. <3

After saying goodbye to senpai, we started our late night bonding over Jollibee.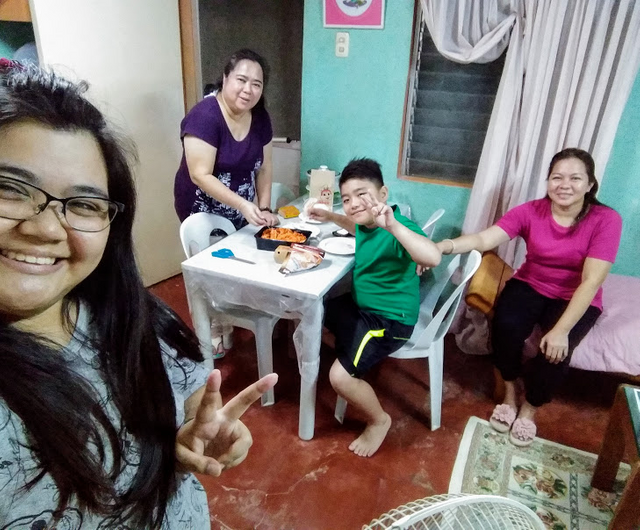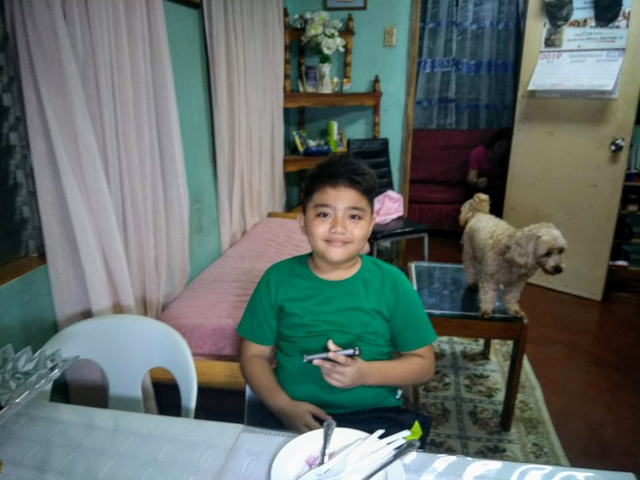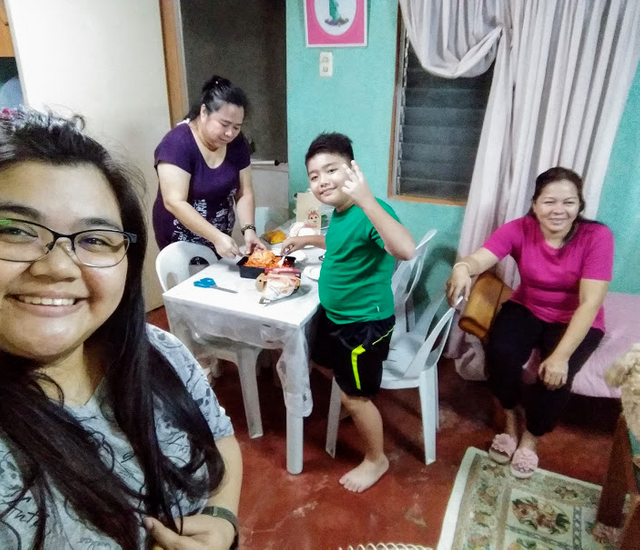 I love these beautiful people. <3 My papa was still closing our store when I took this photo. We usually close it at around 10pm. But of course, he was included in our late night food adventure.
lol
The Food: JOLLIBEE <3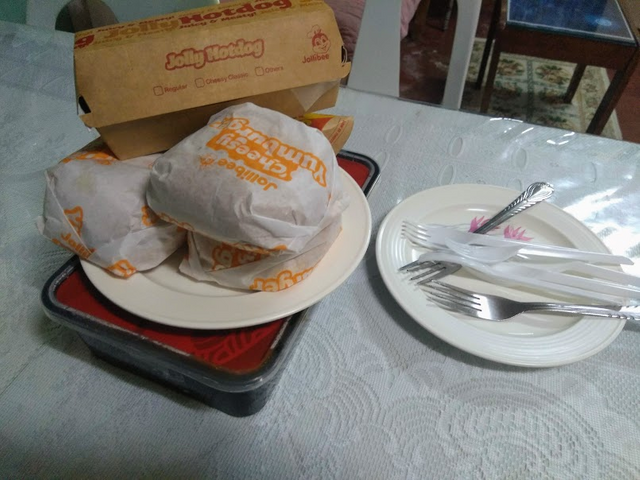 These are the stuff my aunt bought for everyone. Thanks to our kind sponsor! hahaha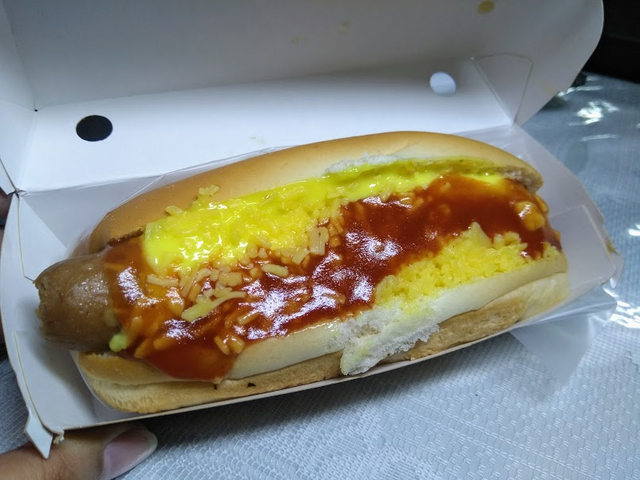 I'm not a fan of hotdogs, but the cheese is making my mouth water. T_T Well, my aunt ordered this for herself. haha <3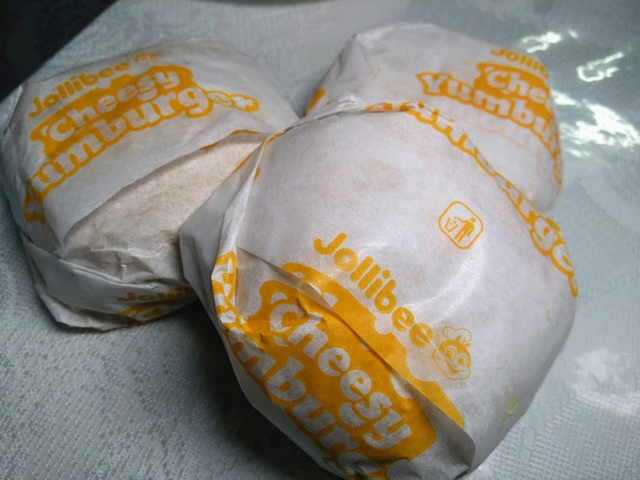 Cheesy Yumburger!!! One for mama, one for papa and one for me <3 We need a lot of calorie-burning activities after this! lol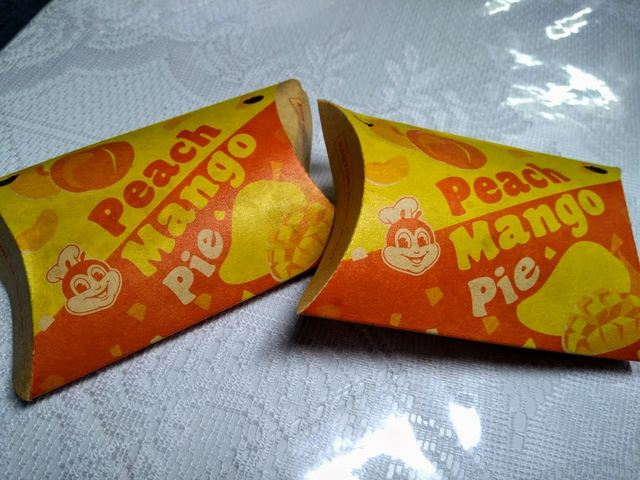 This is the bomb!!! I really love Jollibee's Peach-Mango pie! Definitely a must-try!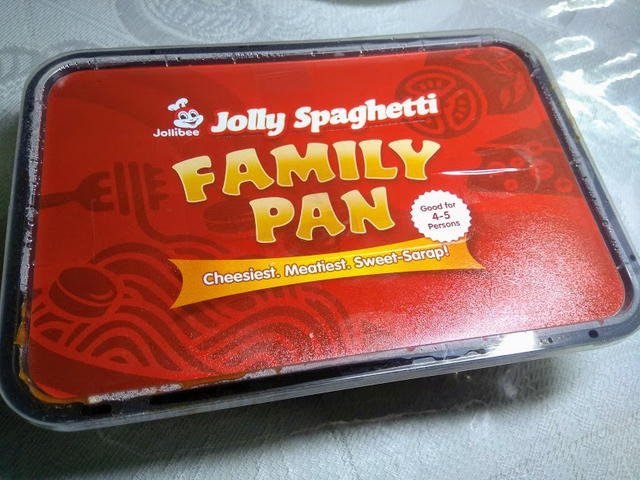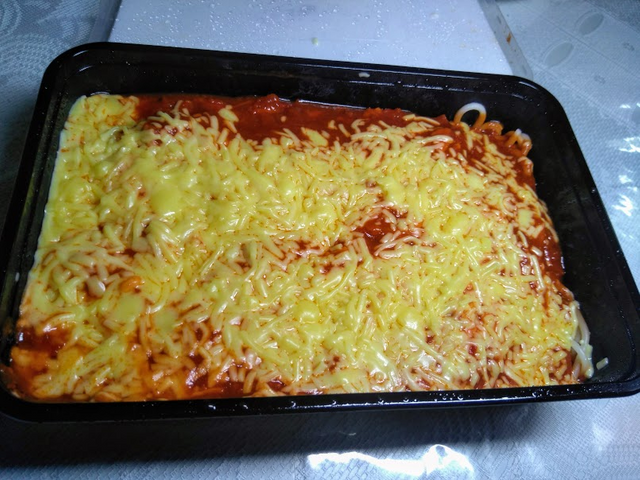 CHEESE OVERLOAD!!! This is heaven on earth. Yes, I am definitely a cheese lover. So is my family. lol And yeah... Filipino-style spaghetti is sweet. I just want to say that as some of my Japanese students who tried eating Jolly Spaghetti were surprised at its sweet flavor.

If other country's ketchup is made from tomato, Philippine's ketchup is made from banana. <3 So yeah, it has this sweet taste. If you're curious, you should try!


Of course, we couldn't finish everything, so some of the leftovers were eaten during breakfast. haha Anyway, after eating we bonded some more. It isn't good to sleep directly with our tummy full, so yeah we slept around midnight or past midnight. :)

After lunch today, they went home to their place and I started with my classes. I didn't open morning classes so I could bond more with them. It's a very important thing. <3

Thanks for reading. Have to get back to work now. See you!
---
Posted via Marlians.com