We were so busy the whole afternoon today. My husband, my son and I went downtown to check for school shoes for Rimbie. But unfortunately, we couldn't find any suitable shoes for him. We live in a small town and there were not so many choices. We decided to go home. Maybe we have to go to Sofia one of these days, we'll see.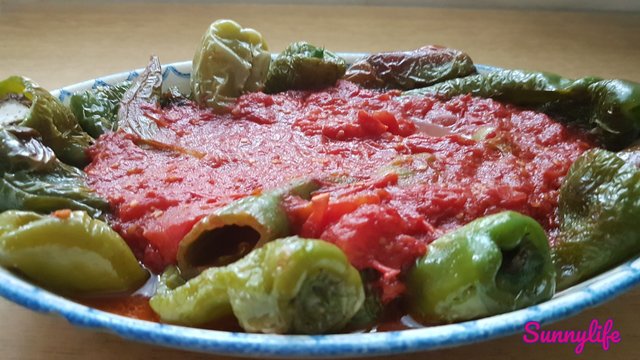 My mom in law didn't come with us, she was busy in the garden and nursing the sick kittens. They are getting better. When we got home, this is what we saw on the table. She prepared lunch for us. It's green peppers with tomato sauce.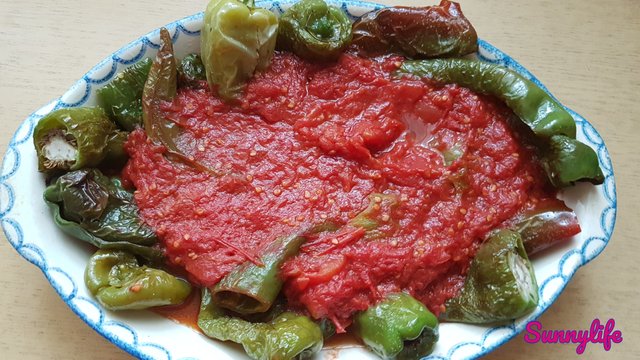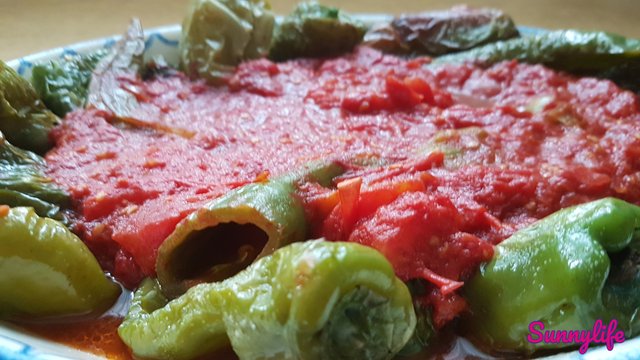 These fresh green peppers and tomatoes were from the garden. It's a popular summer dish. It is easy, simple and delicious. First, she fried the peppers, when it's soft and ready set them aside. Cut tomatoes into small pieces and saute them. Season it with salt and pepper. Simmer it for 15-30 minutes. Pour the tomato sauce over the green peppers. Combine this with bread mmmmm tadannn! We had a perfect lunch.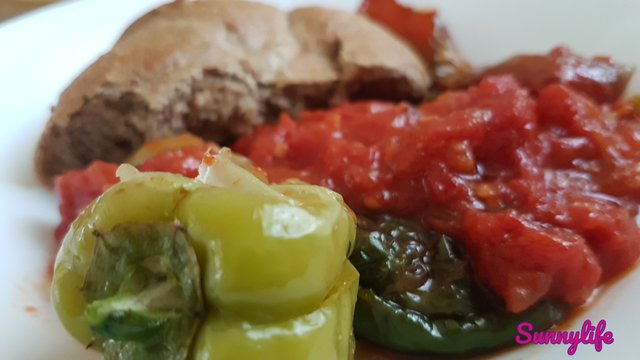 Ulog + Photography =Ulography. Use #ulog as your primary tag then followed by #ulography and so on. You can post your original photos with story, poetry, quotes or anything that you'll love to share with us. Feel free to use this tag. We are not professional photographers but we are#ulographers:) What is #ulography?

https://steemit.com/ulog/@sunnylife/ulog-photography-ulography-let-s-go-ulographers

Visit: https://ulogs.org/created/ulography
WANT MORE UPVOTES?
Join the @gratefulvibes family curation trail
Info at this link: GV Family Trail
Please continue to support @surpassinggoogle
If you haven't voted your witness yet, vote Terry now!
VOTE @steemgigs >>>https://steemit.com/~witnesses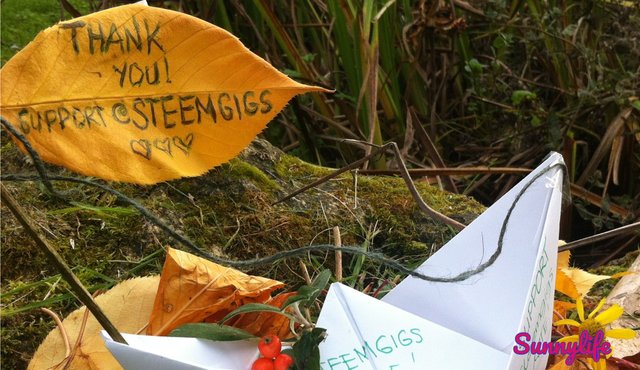 Yours truly,
The village girl @sunnylife in the** Ulogian Forest**