Displaced by flood [ulog post 20/09/18]
Today was a stressful and bad day as we were sacked by flood in my work place , This happened at Community Secondary School Umuoba Anam in Anambra State Nigeria.
This is because of the constant and the non stop rain here in my area, no one was expecting this though.
So this morning I woke up with the aim of going to school to do my daily job as usual which is impacting knowledge on students ( A teacher) to my greatest surprise I got to school to see that we have been sacked by flood due to the over flow of the river at the local government next to ours.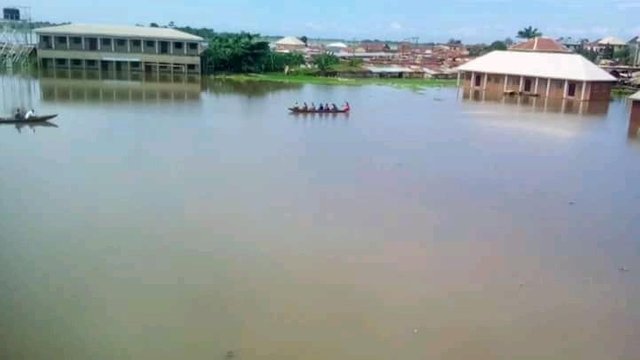 source
👆👆My school compound and building
This paralysed the work of the day ,I just can't believe we are now using canoe as a means of transportation inside the school compound we use to trek through.
unimaginable, this is disastrous and saddened but Glory be to God no life was lost.
All day we are busy relocating the students and their class materials like chairs, tables, etc to a better venue to manage for the main time to the water level decreases.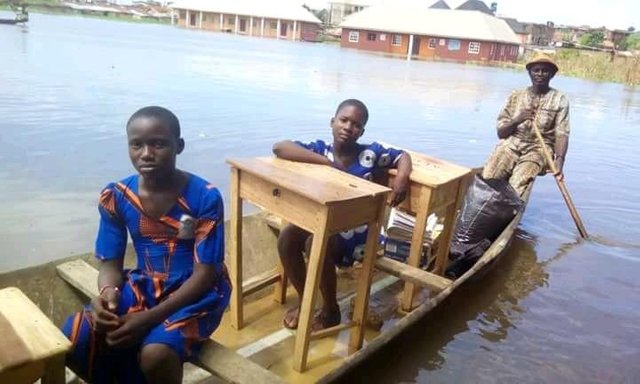 👆👆Transporting the students and their writing materials
It has not been easy, this is the first time am witnessing this, I just wish and pray this never happens again, necessary complain have been directed to the authority in charge, I hope they do something as soon as possible.
That's is all about my day, am so tired, need to take a nap
I remain @sola3097... Peace✌✌