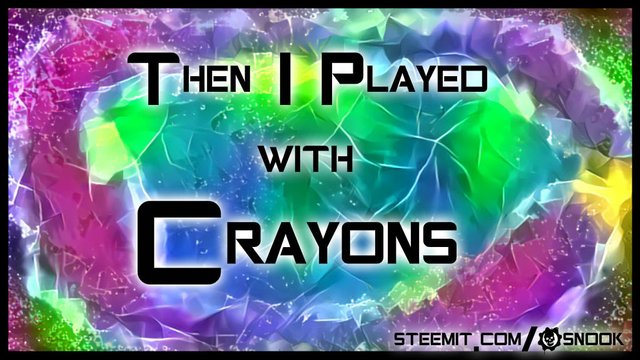 ---

---
If you can not afford Adobe Photoshop may I suggest GMIP, GNU IMAGE MANIPULATION PROGRAM, as a free fun tool to use when you are bored? You know, on those nights you just want to play around and not have to think very hard. GIMP can help you.
How? Well, I'll show you. As you can see in the photo below I made a blank white page 800 pixels wide by 450 pixels tall. This for me is the perfect size to use when making headers for Steemit. From there I decided purple, the friendly color, was the color of the day. Using the paint bucket I fill the background with purple.
I then grabbed some of the different paintbrushes that come with GIMP. I also change the saturation of the purple color so it was lighter. All the better to see it, my dear! From there I wasn't really impressed tonight with the middle paintbrushes you can see below but when I changed to what I will call the chicken feet one I was very happy with the pattern it was producing.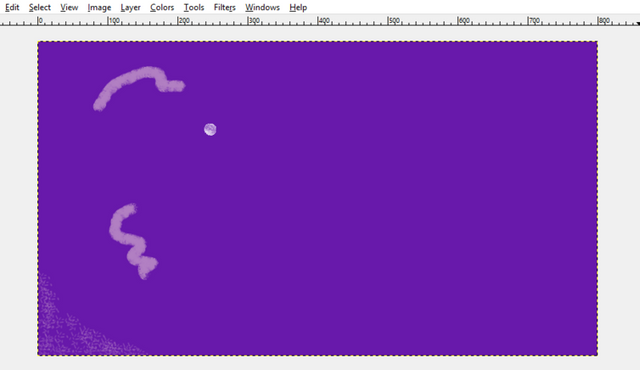 ---

---
Once I found the chicken feet brush I did a bit of an outline around the edges to define the edges a bit more and because I was making chicken noises while clicking on my mouse so it was a bit hard to stop giggling and clicking! 😂
You can see from the photo below I added a few more colors. I had no idea what I was going to make but I really was loving the color combination that was going on so I kept at it.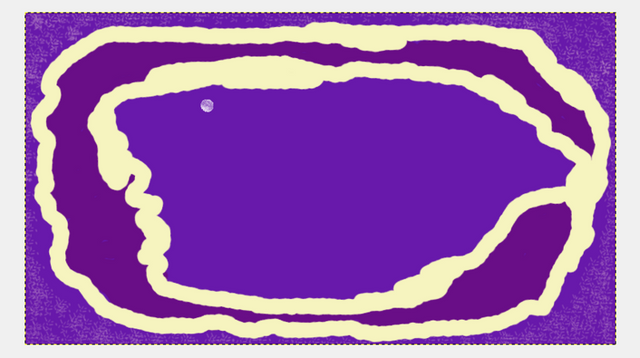 ---

---
Below you will see I added a new layer for every new color I added to the thingamabob I was making. Always, always use layers or you will end up crying if you don't. Honest, trust me here!!
One trick you can do so the colors don't look too wacky when using mixed colors in anything is to take the same tone of the differnt colors you want to use. To do this in GIMP you open the color pallet you see below on the right of the page, leaving the vertical line where it is, move the horizontal line up and down on your color scale.
This way the tone of any color you want to use will match the first color you started with and make your life easier if you are a beginner I'm bored and want to play syndromie person.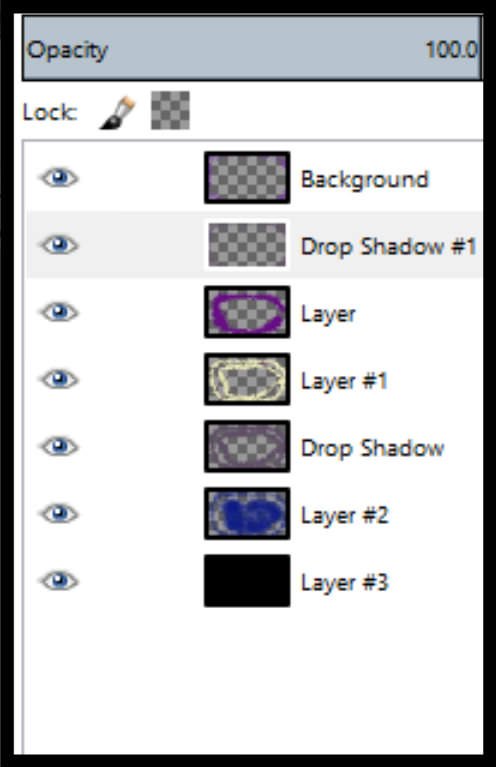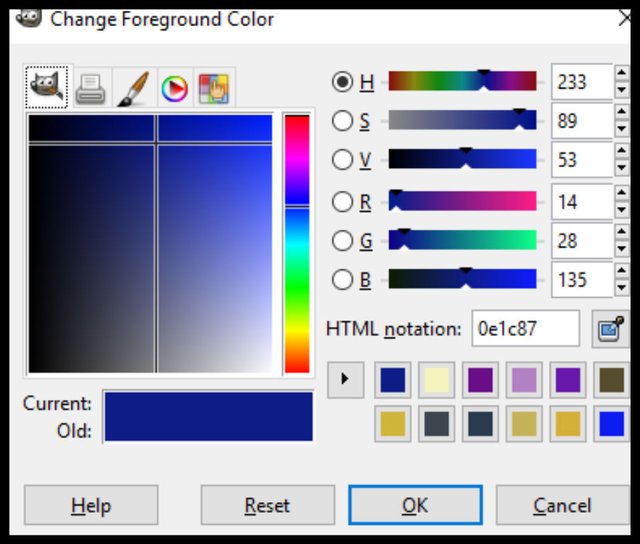 ---

---
Yes, I kid you not when I say I was very happy with how the below dohicky was starting to look like a piece of art.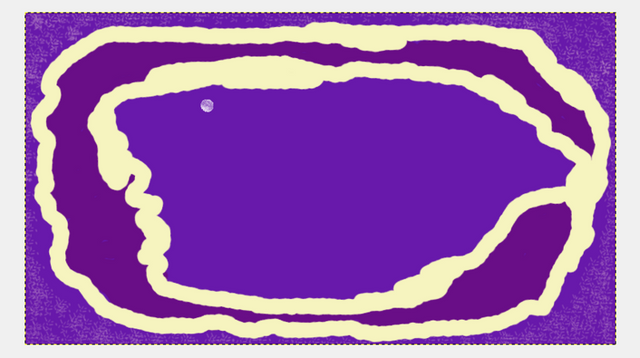 ---

---
I then decided it needed some blue in it to get rid of all the purpleness. I also became less fond of the large swimming pool of purple in the middle so selected that color and deleted it.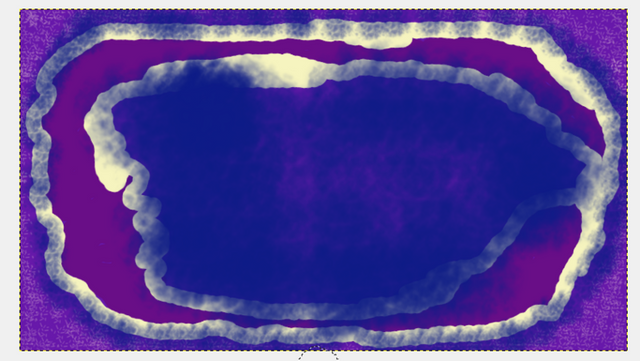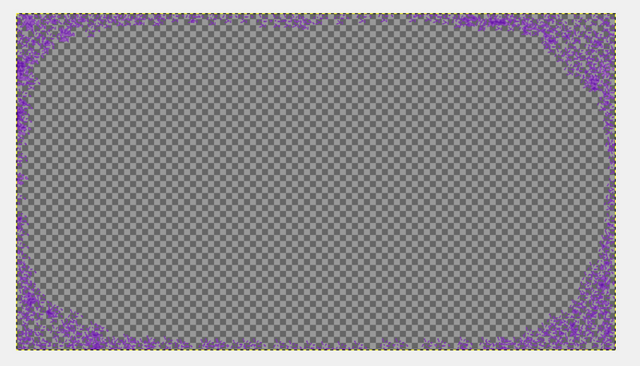 ---

---
Playing with filters were now in order. I ended up using the cubism filter to make it look, well cube-ish. One of the great things about playing around in this manner is it doesn't matter if you don't like something. Your playing. If something, in the end, looks cool then Yaaaaaaaay You!! If not so cool looking, who is going to know?
Using all kinds of filters on the original blobs of color turned out the photo you see below. I was really liking it a Lot!
THEN
I thought.........Hey! what about the Deep Dream Generator?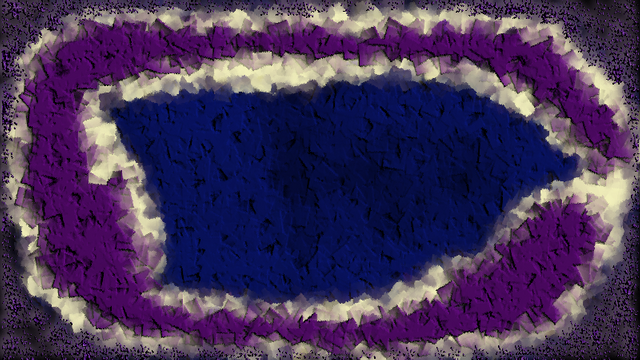 ---

---
Once the idea was thought of I had to see what the deep dream generator would do to my now cool looking blobs of color. I was not disappointed. The header of this post is one background made from the photo right above this text.
I ran the dream filter again. The result was the photo you see below. I was digging the new texture I saw but not so much the color. I also knew it needed something in the middle of the blobs of color to make it stand out more.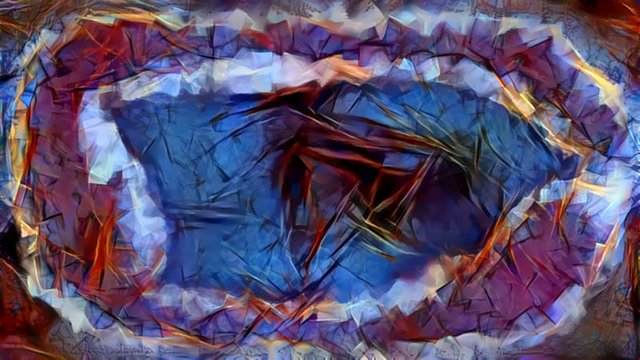 ---

---
Taking the new background, I went back into GIMP. I added a new layer over the top of the base photo. The new layer was an old photo of me. I set the opacity at 78% just because 78% looked good to me and resaved the new photo.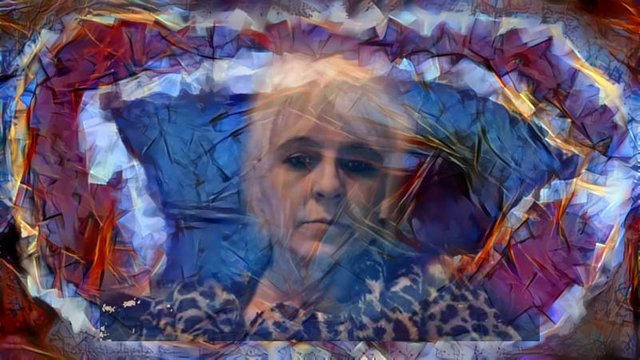 ---

---
I once again ran it through the deep dream generator and the photo below is what came out. I was very happy with it. Yes, it's a bit on the dark side as a whole but I love how it all seems to have been made just for this purpose. Who knows? Maybe it was!!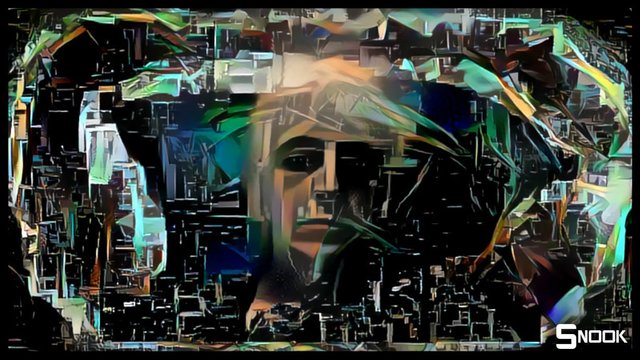 ---

---
Final thoughts: If you want to try something new, and it doesn't hurt anyone, TRY! The worst thing that can happen is you learn what doesn't work. The best thing that can happen is you end up with something pretty darn cool!
---

---
Make someone smile today!!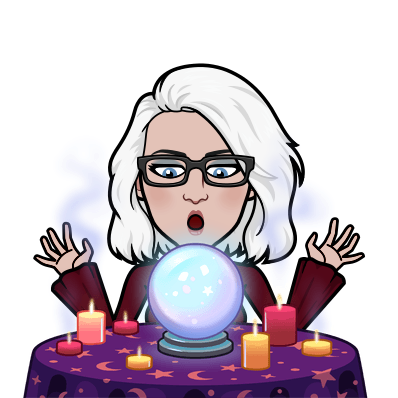 Love,
Snook
---

---



Sweet footer made by @enginewitty!