#ULOG 019: Feeling Blessed, Thankful, Grateful And Happy On My 1st Month At Work...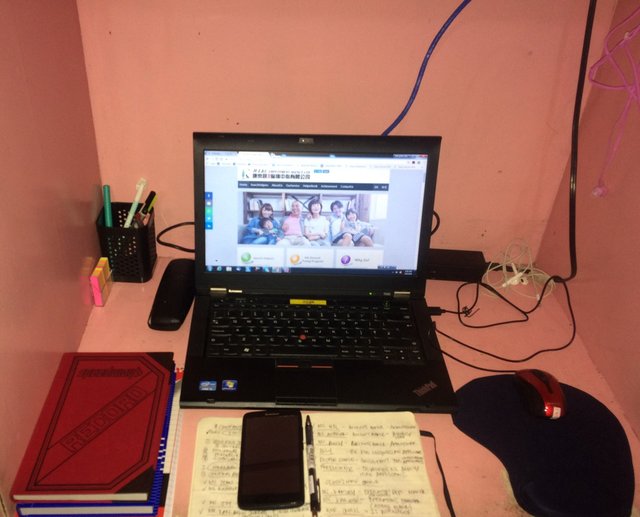 Photo is mine
Hi! My Fellow Steemians and #Uloggers, time really fast goes by... 30th of May this year I started a Homebased job.
---
At first, I thought it was just like other home based online job or part-time job, but I was wrong, you really have to take it seriously because you are working at home but you have to take it like you are really working in the office.
I was really busy the whole month of June because I undergo a training for 1week thru online with my manager. I do not even have a time to post on Steemit because I was a bit stressed, it is not easy for me to adjust in getting back to work after I resigned from my office job last 2015.
I have been in adjusting period of one month and now I get used to it. I am enjoying what I am doing and I love what I am doing. I am working at home and at the same time I can still be with my children. My baby still breastfeeding with me and I am happy that even I am working I can still breastfeed her.
She has a weak immune system that's why she is always sick, even now she is sick and had a fever again for almost 3 days because of cough and runny nose... but at least I can still look after her while I am working.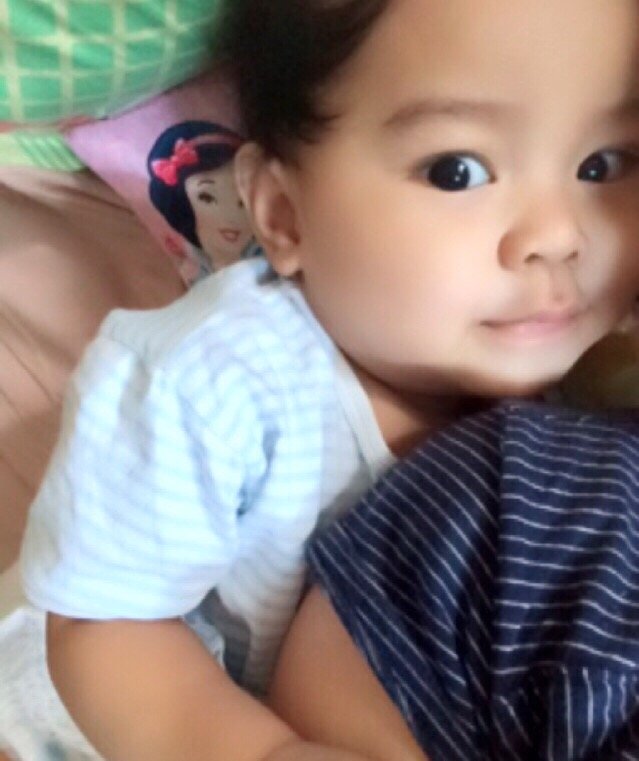 Photo is mine
I also miss writing on Steemit, when I lay down in bed before I sleep... I really want to write and post, but I always fell asleep because I woke up early in the morning to prepare my 2 children for school then I have to start working at 9:30 am. After work at 6:30 pm, I have to take care of my children, prepare foods and teach their homework and let them sleep before I can sleep, till I also fell asleep.
Now, I am very happy that I found a very good and systematic company who knows how to take care of their employees. I am very blessed to be part of them.
Please see link of Sir Terry's @surpassinggoogle's post to get to know more about
#ULOG: Become A ULOGGER Today! Reshaping The Entire Internet With Steemit. and "The World Needs To Hear From You. Even Steemit Is yCalling!" Now, You Can Answer. "Create A ULOG Today". (The "U" in "Ulogs" represents "YOU".)
Thanks for viewing my post.

I would like to thank @iwrite for mentoring me and for his patience.
I am very blessed and thankful to have him as my mentor. I would like to thank also, ma'am Daisy @purpledaisy57 for the guidance and being supportive.
Thanks and more power to Steemit Diversify Team!
---
Our mentor @surpassinggoogle has been very supportive of our group (STEEMITDIVERSIFY) and other groups too. Please support him as a witness by voting him at https://steemit.com/~witnesses and type in "steemgigs" at the first search box.
If you want to give him witness voting decisions on your behalf, visit https://steemit.com/~witnesses again and type in "surpassinggoogle" in the second box as a proxy.
Thank you very much.
I am grateful for that and for everyone who has helped me and my friends.
"Have a great and blessed day everyone!"